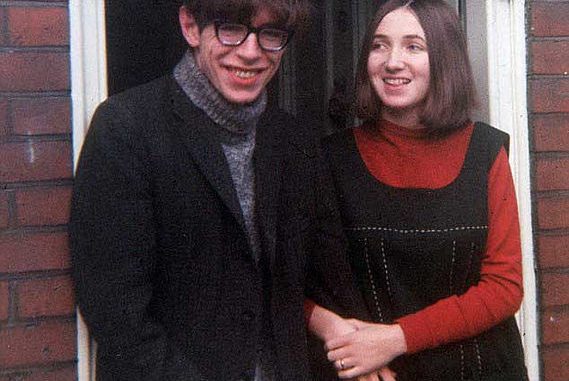 On March 14, The Man Called Sun aka Stephen Hawking, or The Man Who Fell on Earth, returned to his matter at the age of 76. My first thought was, "And now what are we going to do? Why did you leave us alone?" One of the brightest minds ever–his name placed among the edgiest and most advanced minds from the species of humans–flew away.
"Stephen Hawking said that…", "Stephen Hawking discovered that…", "Stephen Hawking explained that…",
The Sun was a visionary physicist constantly trying to explain, in common words, the ways in which the universe works, its terms, and where we are headed as a species through our impact on Earth. Most of his life saw him nailed to the wheelchair, suffering from that hideous slow-progressing form of motor neuron disease which was not enough to slow down his brain or personality. We'll miss him forever.
It is time now more than ever to study his heritage to avoid the artificial karmic disaster on which we are diligently working. Here, from Noise Journal headquarters, a capsule filled with musings [music is mathematics merged with emotion] is launched to orbit within the interstellar.
Steve, when you finish conducting the wavelengths of the planets, check it out man, it rocks with the most respect to you by all our guests in here. See ya!
I've been waiting a long time for this LP from Californians Vore Aurora–a band I accidentally discovered some years ago when they were just letting out their striking maxis. Eidolon (a specter or phantom) was published on March 14, loaded with 13 absolutely stunning electro/synthwave bullets. Hollow Point is the lead track and I bet you'll put it on repeat!
From Baltimore comes the enigmatic moniker 4dversary, mounted on electronic engines of high-resolution aesthetics, and Seer is an epic tune to dance away the day!
Last week I introduced you to Kini from London: A one-woman-ban– musician, singer, sound engineer, and all. She's really so talented and versatile in her electronic/experimental universe and has her debut LP coming in April–an album to study. Let's listen, then: Dudu (Play) and get one more taste!
Here is Timothy Dark from NY with his brand new funky-sexy-groovy She Put A Spell on Me single from his new EP slated to release on March 30. He loves Prince, so we love him back!
Soft Science from Sacramento is the new hot entry in the indierock/shoegaze realm. Just a couple of days ago they let out Undone from their upcoming album, Maps, a delicious and a very beautiful song!
This is Almost Frantic from Poland's Cabaret Grey, one of the best post-punk acts out of Europe, released a few days ago. You'll stick to it, it rocks!
New Zealand's System Corporation published Apathy Is Easy yesterday and you can read our review here at NJ. Goodwill to the stages of the world and return with LP guys, this is alternative-rock in its finest modernity, enjoy!
The four ladies in Peach Club–from Norwich UK–play punk and released the Cherry Baby EP in January with Bad Bitch leading the way. I said it all in one breath, now press play and turn it loud!
Again from the island comes the next tune: Human Pet post-punks from London unleashed the story of Linda Pinky almost a month ago, sweaty-noisy-groovy and rude! And loud!
We fly to Melbourne where all is weirder and odd. Civic plays Aussie rock'n'roll, babe, and that means loudness on the bread smeared with plenty of raw sonic-marmalade that I just can't resist in the morning with a beer, yup! EP releases in April but why wait until then? New Vietnam!
Damn dirty and sleazy alternative rock from Terano, Italy with Moonshine Booze via their Desert Road debut. Henry Mancini is only a small gift from the pretty unique band!
Loud Exit from Vaxjo, Sweden slapped me for good and I didn't deserve that…On March 12 they published their new album announcing the band's end too…(tears here). The guys from the north perform highly in here their post-rock stories with an astonishing perfection of their skills. Also, the front cover is an epic and monumental picture. For When We Forget will trip you for good!
Excellent new single Thirty dropped in February from New York's DAODA. Dream-shoegaze-indie rock of high value by a consistent moniker which always offers fantastic and interesting music!
And here comes a sparkling and so beautiful song by Spray from Lancashire UK. Anthologised By Cherry Red releases on May 11 and though they may be labeled a synth-indie pop duo, and I agree, ok, we listen to pop music as it should be, meaning, pop with a purpose which is something more than entertaining. here-is-the-video!
London's The Kills, and I quote: "Hey everyone, we are very pleased to announce the release of The Kills new single and video for List of Demands (Reparations). We covered Saul Williams' incredible song, and what an honor and a thrill it was and is, to finally be able to share this with you all! Enjoy and rock on. x The Kills."
Dull Company Myself from Italy, another new entry in the post-punk/shoegaze pit let out To Load The Feeling of a Trembling Whisper on March 4, and it is an addictive grey tune!
Eight words are enough I think for these guys: The New Video By Black Rebel Motorcycle Club! Is it a Question of Faith to this band?
That's all folks! Enjoy, Refuse, Resist! Mike D.