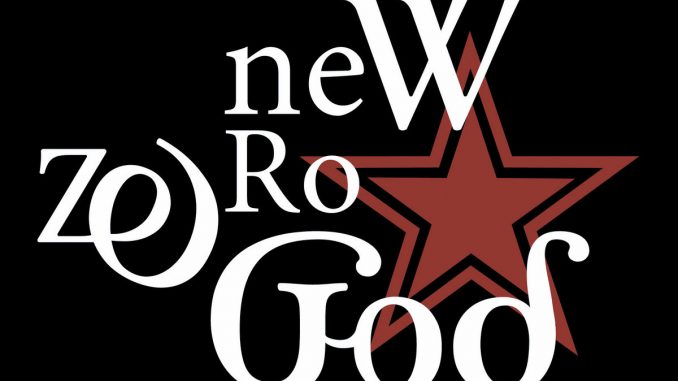 The newest NEW ZERO GOD video was made during the lockdown. The band used only a mobile phone. Greek post-punk quartet NEW ZERO GOD released the album CIRCUS OF TORTURED MELODIES in 2019 but as they never made a video for it, now came the time to drop one for the track WHAT'CHA GONNA DO?
With ANDI SEX GANG (of legendary SEX GANG CHILDREN) to welcome us to the CIRCUS OF TORTURED MELODIES, the tour begins in the 13th Tent of the Circus. Each one of these tents hides a different story which, most of the time, opens the way to the next one. Other times, however, it is completely independent. These are songs about our unfulfilled dreams, the emotional insecurities of modern man, political developments, the manipulation of the family environment, role models of our society, over-consumption, the compromises that we make, and the destruction of our planet.
In a nutshell, CIRCUS OF TORTURED MELODIES presents the complexity of modern life by tracing the sources of modern neurosis. The 2-part album is inspired by modern-day struggles and each song focuses on negative human traits but sends the message that in any situation there is always hope.
Singer/songwriter MIKE POUGOUNAS started as the frontman of the Greek band THE FLOWERS OF ROMANCE, from 1981 to 1998. From 1999 to 2005 he was the leader of the band NEXUS and the owner of indie record label CYBERDELIA RECORDS from 2000 to 2005. In 2006 he formed NEW ZERO GOD along with former bandmates from FLOWERS OF ROMANCE, and NEXUS.
To the list of the band names SISTERS OF MERCY, THE MISSION, and NEW MODEL ARMY that POUGOUNAS supported with his previous bands, now CHRISTIAN DEATH, THE LEGENDARY PINK DOTS, and ANDI SEX GANG were added.
The newest NEW ZERO GOD album "CIRCUS OF TORTURED MELODIES" came out in February 2019 with surprise appearances such as ANDI's from SEX GANG CHILDREN and MICHAEL CLAYTON from DARK HORIZON. The band went on the road till March 2020 when all scheduled gigs were postponed due to COVID-19.
Keep Up With New Zero God