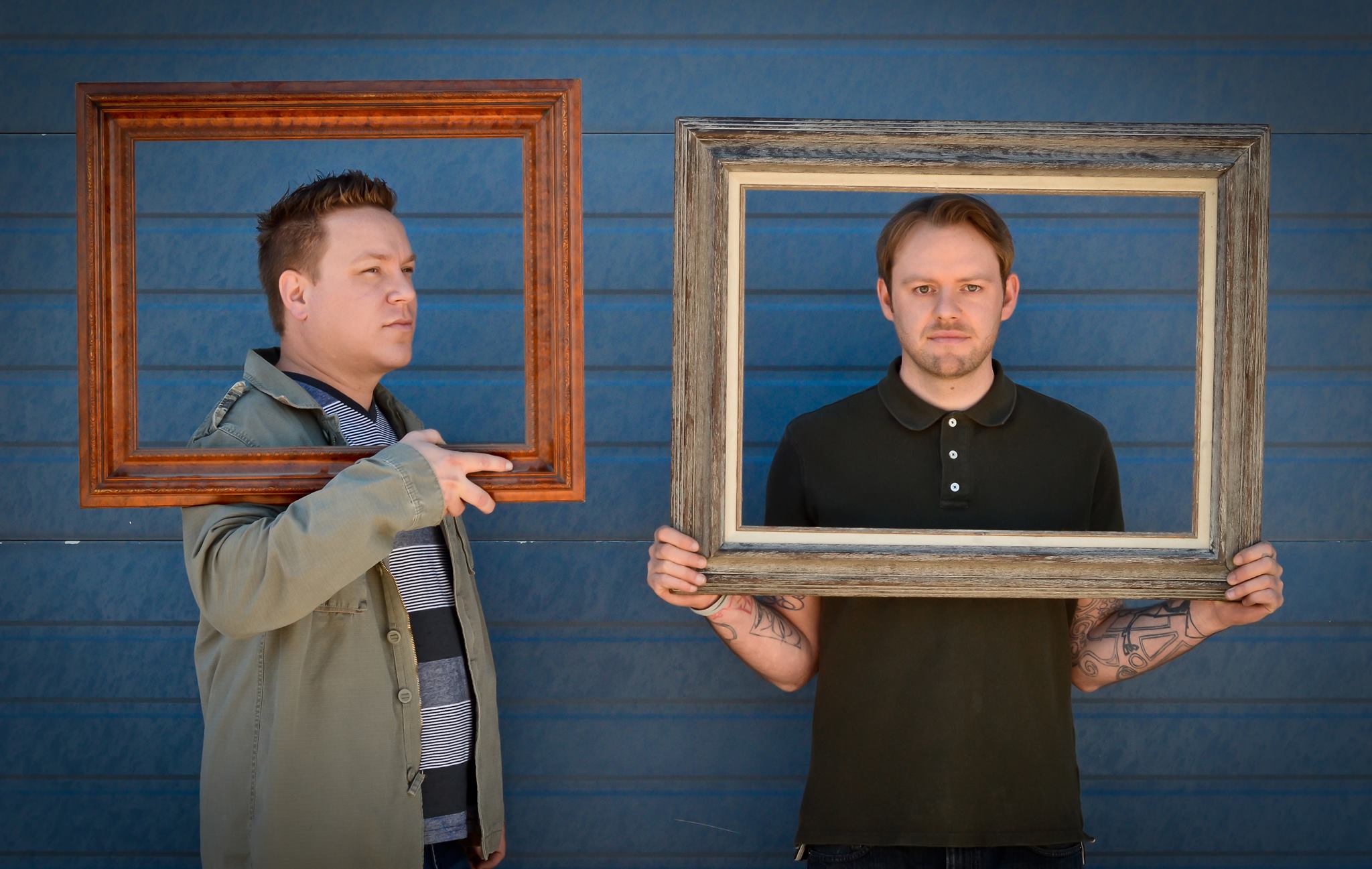 They say emo is making a comeback, and I tend to believe it. In today's world of hyper-information and free-for-all adaptation and modification, trends seemingly swing around and repeat more and more quickly. What once seemed to be a 20-30 year cycle has now easily turned into a ten year cycle, putting an emo revival right about…now. Sound Studies (branded SOUND|STUDIES) seems to have released their first EP at just the right moment in the current cycle. And there's not a damn thing wrong with that.
Late Nights, Early Mornings, released in December, is a short and sweet 32 minutes of melodic rock that leaves you wanting more the way every good EP should. According to their bio, Brandon Metz and Ryan May–the two core songwriters of the band hailing from Colorado Springs, CO–began performing together in 1995; and this is apparent in all the right ways: The production is tight, and it's clear that some of these songs have been a long time in the making. While a younger listener may hear Taking Back Sunday or Incubus in some of the orchestration or melodies, it is fairly obvious that Metz and May were inspired by the very same bands that inspired the successful glut of emo rockers in the mid to late 90s. That's not to say that newer bands haven't influenced the sound–their Facebook page does list some current acts as important, but I have a feeling that's in part to appeal to those who may not quite be old enough to remember the Jawbreakers and Sunny Day Real Estates.
Smoke and Mirrors, the sixth track on the EP and their first single is a good representation of their sound: Beginning with a melodic soft reverb guitar lead and a straightforward snare driving the track, Metz delivers a contagious melody with angst to rival those Saddle Creek kids in Omaha. As the guitar goes fuzzy, a raw wall of sound drives the hook home, with vocals delivering symbolism rivaling Saves the Day–a lyrical feature consistent throughout the album, with melting snow and singing bird metaphors peaking around every corner. The standout track, though, is Only the Animals, featuring a hook that has literally been stuck in my head for weeks, a hook on par with Juliana Theory's August in Bethany or Sunny Day's Circles. A little morphy vocal glitch fucks with your head if you pay attention. If you only have a dollar to spend, go buy this song right now. You can get it right here.
With Late Nights, Early Mornings, Sound Studies delivers on the "catchy hooks and raw, unfiltered lyrics" promised in their bio, and the album is well worth a listen. And when it's over, you'll probably want to hit the repeat button because, really, did melodic rock with emotional lyrics ever really go out of style? I don't think so.
SOUND|STUDIES
Late Nights, Early Mornings
Self-Released
https://www.facebook.com/SoundStudiesMusic
Buy it here
-Alibi Pierce