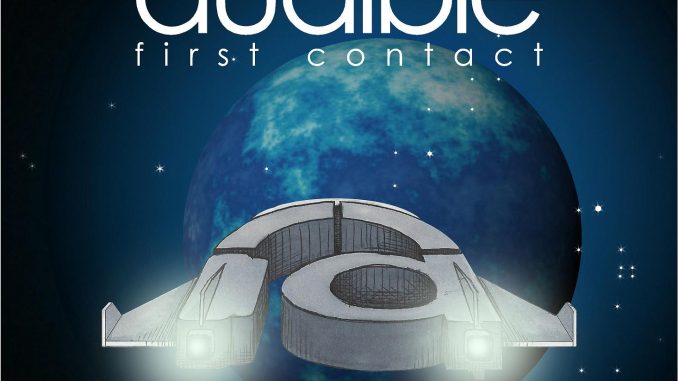 The best hip hop album of the year could very well be a five-track EP from a five-piece act out of Colorado springs and clocking in at exactly 15 minutes.
Whether or not any of that supreme mathematics is intentional is up for debate, both for the perfectionist nature of the album and the era to which it harkens.
Colorado Springs-based Audible's just-released First Contact is a glossy, jazz-infused hip hop album reminiscent of the '90s hip hop scene that most-frequently touched Boulder — the playfulness of The Pharcyde, the sensibilities of A Tribe Called Quest, the workmanship of The Roots, the lyricism of Wu and the backpackers, it all a sort of fuses together to form an ethereal memory, I think, for many of us of a certain age and perhaps a certain place.
Whatever that is, that's what Audible has.
The group is really a collaboration of two different acts: The hip hop duo of HoTT and Jeb — which operated under the moniker before the collab — and Sound Studies, a Colorado Springs rock act that's been covered here before.
Live drums, bass, guitar and keys back the MCing, which is reminiscent of the authority and tone of a young, Reasonable Doubt-era Jay-Z, but with less storytelling and more stoner stream-of-consciousness wordplay. That's not a judgment of quality — simply an observation. The flow is undeniable and engaging, and sometimes hints at a political point of view before darting back to the abstract.
The hooks are at times simply contagious — in the mirrored rap-sung chorus of Passage, for example, or the la-da-dahddys over a bouncy piano patch in Delicate — and then they give you goosebumps, like in Up, Up & Away. Through it all, the production quality is top notch — crystal clear with every element discernible and dimensional.
The album is the product of a threeish-year journey, according to press material, and the thought that went into its production is pretty obvious.
First Contact is available on most streaming services, and will be officially debuted at an April 19 release show at The Basement at Oskar Blues in Colorado Springs. The act is teasing a special guest. Audible can be found here, and is on Facebook.