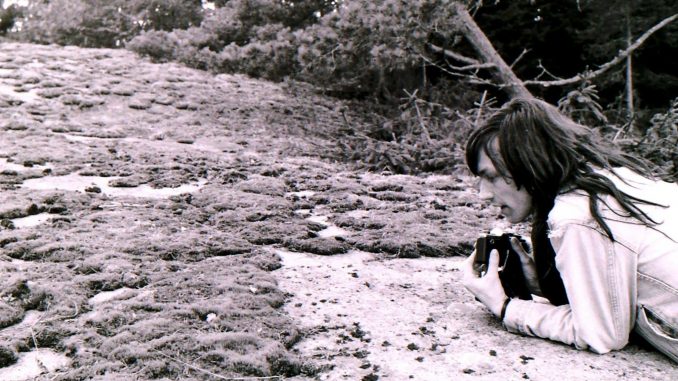 Saturday, April 13, is the international Record Store Day that attracts in the stores so many people who are looking for interesting releases with many of them returning at home with the smile of success on their faces, "you won't believe what I found!" Re-issues, re-releases, brand new music, collector's items, special prices, low prices, and all these things music lovers are actually dying for, a feast! Among thousands of releases that you may find on that specific day and exclusively, we are presenting a re-issued album by one legendary musician, let's see!
At last dear people, the fifth solo album Hanging Out In Heaven LP by Marty Willson-Piper (The Church, All About Eve) releases on vinyl for the first time ever. An exclusive release for Record Store Day 2019, this record will be issued on blue-tinged vinyl as a heavy-weight gatefold double LP via Schoolkids Records and includes two bonus tracks(Queen In Her Jeans and Dressed Up As You). Originally released in 2000 via San Francisco's Heyday Records, the intention was always to release it on vinyl. 19 years later, it's finally happening. A very long course in music with the aforementioned bands, by Mr. Wilson-Piper who has also worked with MOAT, Anekdoten, and co-written music with many artists, including Grace Slick, Aimee Mann, Susannah Hoffs, and Linda Perry, before he launched his new band Noctorum. An amazing musician by all terms of performance, development and apparition, our guest today is not only a great songwriter but a wonderful singer and a professional guitarist too. He started his career in the early '80s when New Wave music was the vessel that carried the dreams of the generation and in the '90s it was him again among others who sparkled the alternative rock dreams of the last innocent generation, and if you search for his whole discography you'll be amazed by its extent and magnitude. I wanted to write that short story before presenting you this new very special release for which he mentions "It's been a long wait for one of my most well-received records. The album has new artwork and comes on blue double vinyl with two extra tracks. Recorded in sessions in L.A. and Sweden with the two added songs recorded in London, the album contains some of the most emotional and poignant songs I ever wrote."
In this new vinyl edition of Hanging Out In Heaven LP, we find a very rich harvest of 17 glorious songs that are all seemingly appearing as still so fresh and contemporary. It is true that the album was well received 19 years ago and it is always a pleasure to revisit such records. Forget The Radio is the opening track which somehow ignites the rest of the songs, a groovy tune with a style. Similar or even twin songs to that are the guitar fuzzed tunes, Swan (my fave of the album), and All Those Wires. In the rest of the LP, I rediscovered its wonderful ballads, Wondering, Goodbye, I Don't Think So, You Bring Your Love To Me, and After Eight. I wondered why Sanctuary didn't become a massive alternative-music hit, and it came as obvious that the specific song is responsible for the creation of later indie and famous alternative rock bands. And in the rest of the songs, I heard again Marty's quests in the latter psychedelia and some progressive elements toward other sonic "matters"; check, Wreck (A Sea Shanty) and compare it with 1929 Vintage Wine. And I could write on and on my analyzes for each song but what would I leave for you to discover? And I would be boring too! So, dear friends, as of Saturday, April 13, Hanging Out In Heaven LP can be found at RSD participating record stores. This RSD edition is limited to 1,000 copies. Already now, this album is available via online stores and streaming platforms like Spotify, albeit without the two bonus tracks.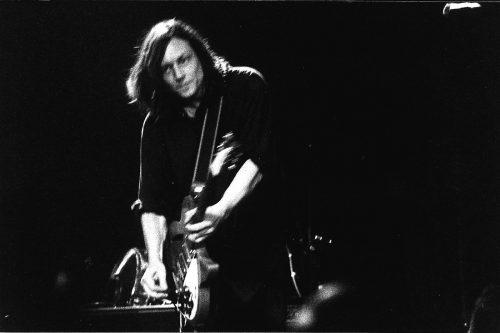 Keep Up With Marty Willson-Piper
Written by Mike D.