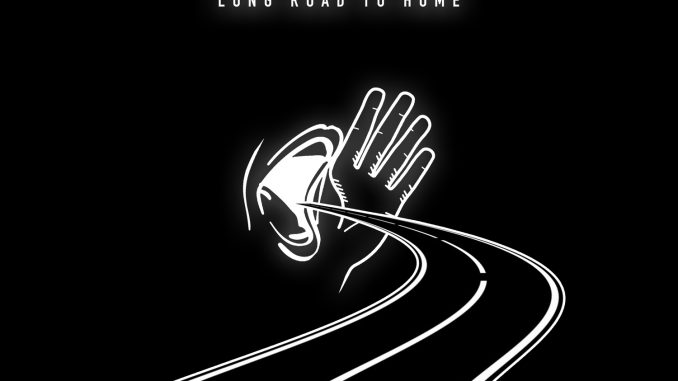 Long considered the hub of British music, not to mention the fountain of youth among the rock and pop industry for the past 50 years, today our sights and sounds bring us to London, where we baste in the sounds of indiepop artist Distant Voices. The new single 'Stranger Among Friends'highlights themes that are quite apparent in our social distanced, post-Brexit society. We often can't get physically close enough to feel the warmth of our kin and friends, let alone travel to the next town or go to a public venue and mutually feed off the buzz that only comes with a live show (thank you repeated lockdown). What are we left with? Loads of new music and virtual performances. 
"Stranger Among Friends emerged from the feeling of being homesick and just general events that happened while I was visiting Berlin. Certain themes crop up throughout the album, like meeting people for a while and then saying goodbye and never seeing them again. Brexit was on my mind when I took this trip. I went to see the European Parliament and the UN in Geneva for this reason," says Valdis Stekelis. "At the end of the trip, I had a strong sense that this travel would not happen again in the way it did due to the point I was at in life, but I did not realize that everything would be restricted in the way we are now with Covid/lockdowns. I am very pleased retrospectively that I chose to do it when I did and it seems more significant than before to me in light of where we are now".
Let's roll with the punches and start this day with an uber-vibing and riff-laden track from London's Distant Voices. With every track on his debut album 'Long Road To Home' worthy of its own spotlight, this is an artist to keep on your radar.
Distant Voices is the solo project of Valdis Stekelis, who wrote and began writing these tracks in 2019, finally finishing a year later due to the delayed realities of the UK lockdown. The band name itself was chosen during that period to reflect these unusual times, where live music (as we have previously experienced it) is a scarce occurrence and where we consume music with a less personal connection to the people making it.
'Stranger Among Friends' is one of nine tracks released on the debut album, each of them inspired by Stekelis' travels in the pre-Covid era. Earlier, he previewed the high-velocity rock n' roll lead single 'Lights of The City' with the accompanying video by Alit Gonzalez.
The 'Long Road To Home' LP was recorded at EAS Studios near London in collaboration with producer-engineer Ed Sokolowski, known for his work on albums by Melanie C, Fleur East, Hugel, David Archuleta and Lukas Rieger. Sokolowski mixed and mastered this album, as well as co-producing it with Stekelis. Joe Montague also contributes drums on multiple tracks.
"This is the first body of work completed under the Distant Voices name, which I am very keen for people to hear and hope that they will enjoy it. The album was inspired by events that happened during my journey around Europe in 2019 and, in fact, they appear chronologically in the track listing," says Valdis Stekelis. "There is a range of different feeling tracks on the album – from lively to melancholy and also psychedelic. They are tied together – both in terms of the subject matter and also due to the underlying elements of a retro feel with electronic flavor. It was a lot of fun to make and is truly inspired by events that really affected me at the time".
The 'Long Road to Home' album is out now digitally available everywhere including Spotify and Apple Music, and can already be pre-ordered from the artist via Bandcamp.
Keep up with Distant Voices
Bandcamp | Facebook | Twitter | Instagram | Soundcloud | YouTube | Spotify | Apple Music | Press contact