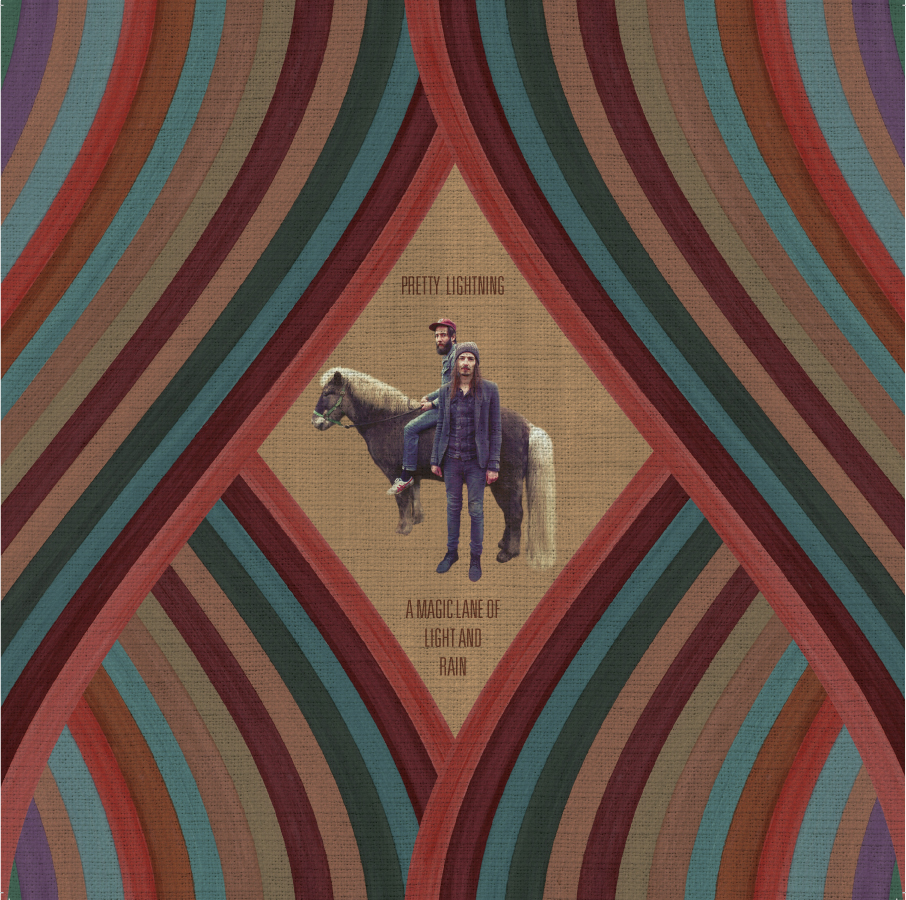 "Deutsche Delta Blues." Like the sound of that? You have to admit it's catchy. And if it sounds like something up your alley then you'll definitely enjoy Pretty Lightning, a psychedelic rock duo hailing from Germany with a Mississippi aesthetic. Their latest LP, A Magic Lane of Light and Rain, and follow-up to 2012's debut There are Witches in the Woods, is described in its promo-pak as "a throbbing delta blues psychedelic gloop that collides with the communal vibe of some of their Krautrock forefathers." That's about right.

Following in a fine retro-rock tradition fine-tuned by acts like Brightblack Morning Light, Celebration, Beach House, and, more obviously and frequently name-checked The White Stripes and The Black Keys, A Magic Lane is a raw and lo-fi fusion of psychedelia that crunches, riffs, and howls its way leisurely down a path blazed over decades by a million joints, bright blotter hits, and countless empty bottles.
Band members and "brothers in mind" Christian Berghoff and Sebastian Haas have been making music together since 2007 and their comfort level is evident in tracks like the eight-minute straight-blues jam Graveyard Howls, where high-end neck slides create a sound worthy of the track's title. And while songs like Hypnooze feel like the Hindustani soundtrack to a spaghetti western (a good thing!), proving definitively the "krautrock" inspiration, Marble Moon and Bow Low are organ-driven with chunky riffs, reminiscent of Morrison and Manzarek.
A Magic Lane of Light and Rain is a Delta-infused vintage slow burn content to flare up with interesting sounds but never explode. It's in the band's DNA.
Check out the video for Marble Moon right here and then head on over to Pretty Lightning's Bandcamp page for some awesome vinyl that includes unlimited digital streaming of the album. Find them at their website and on Facebook. A Magic Lane of Light and Rain is out today on Cardinal Fuzz/Sound Effect Records.