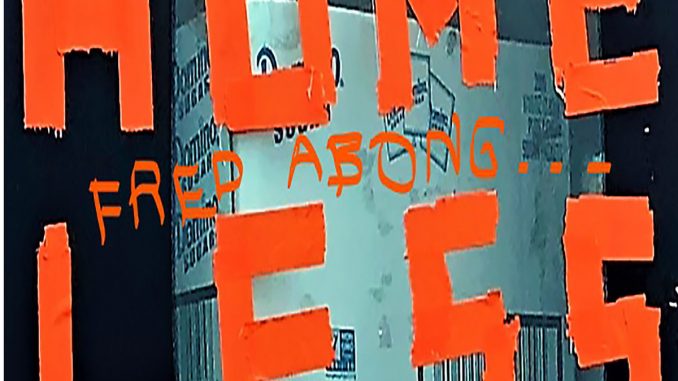 Fred Abong is best known as the former bass player for the influential art-punk band Throwing Muses and Grammy-nominated alt-rock band Belly. He released his debut solo Homeless EP on June 29 which includes 6 prototype and original songs in the streams of acoustic Americana, and that could be the easiest thing to say about his record. The noticeable difference is that he put in his songs some distinguished features from his own career in music which started way back from his glory in the two aforementioned and totally beloved and successful bands. Fred was active as a drummer and bass player in numerous bands centered on the Newport-RI hardcore punk scene, and that left an obvious mark on his styles. Now try to "hear" these alternative rock elements, put some punk to post-punk attitude on his left hand on the guitar, and dress it all with a sheer true flow on his voice and vocals, there you have it, the Homeless EP! Another interesting aspect of his life is that he recently completed a Ph.D. in Humanities and has, for the past six years, been working as an adjunct professor in the Religious Studies, Philosophy, and English Departments at various universities. Another hint for you is that you may find some of his previous rare recordings on his website, you see Fred Abong is a cultural multi-task creator. Now, his first solo album was recorded last April at Little Slugger Studios, mixed and mastered by Kraig Jordan at Plan of a Boy Studio. It is a work from the heart with no restraint which aims directly to the new and edgy audiences of acoustic rock, Americana, alt-punk, record collectors. I mean the new generation that is looking for the direct and steady performance without any fioritura to impress. That is my first and strong taste from his record, which has an average playing time of 2 minutes per song. Certainly, skilled Mr.Abong doesn't kill his songs, doesn't get bored playing them, doesn't break at dead-ends, doesn't lose his targets. Within 2 minutes he can easily perform his story where he wisely arranges the music according to the main riff, and the lyrics. Try Rattler with that very clever and catchy guitar riff, listen to the words, and tell me if you need anything more to that tune!
I also suggest Hi Avalon, a song that I cannot stop listening to, a song that I think he also understands the value of it. Press play and let me ask you please, how many known bands and singers do you hear in it, how many genres and styles do you catch in it?
And so the record goes on with a man on the mic and his acoustic guitar playing his songs that are friendly and so well written and performed. Throughout this little diamond EP I heard some Johnny Cash respiration, the Ramones gritty winds, The Replacements sleazy coolness, and definitely both his former glorious bands. No need to cry though, this record is not a retro revival thing at all. It is new, it is tasty, and it hides wonderful new music. Here it is!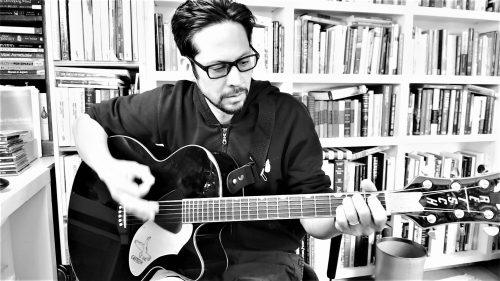 Keep Up With Fred Abong
Written by Mike D.