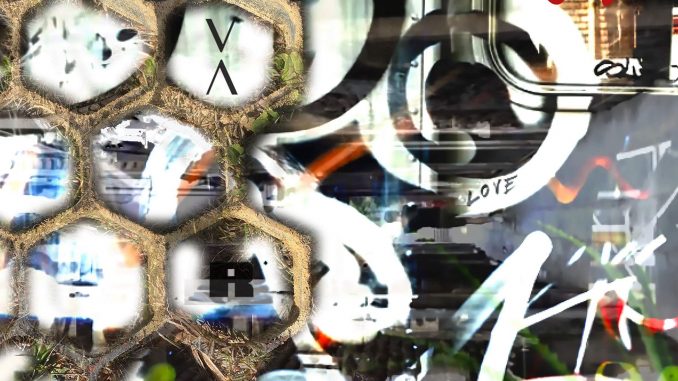 This is a very cool and a creative release, so your attention please:
Verses Records from Washington, D.C. and Romeda Records from Liverpool are releasing VR–a split collaborative 12-track compilation which features exclusive new tracks from both labels' artists tomorrow (June 1). This is what occasionally happens when two houses come together as fans of each other's aesthetics and motions. They exchange ideas and, while they are both pushing up their obviously alternative artists via their own independent labels, this is a healthy and progressive gesture in all directions: To the fans, to the artists, to the market, and to the new commerce status where independent houses barely breathe under the hammer of corporate giants.
It's easy to imagine their emails, isn't it? "Hey guys, the Dub Not Pop album is astonishing!" "Yeah, thanks guys, your DMLLL record is simply a blast!"
So they join forces to create a fertile and versatile album in common (that's the key-word: common) where they gathered some of their artists to present a glorious sonic canvas.
VR shifts from ambient (Owlbinos of Northfield – Inmates Sad) to world music (Huda&Kamyar – Zaw' Al Nahar), it goes through dub channels (Dub Not Pop – Ick A Dub ver 1) to electronic dub-oriented extravaganza (Dublock – Temporary Corgi). You will also hear some violin fugue (DMLLL – The Strangeness of Love) which shapes the path to strings-ambient music (James Wolf – My Cataract), and you will stick between the all-alternative garage fused experiment of Pete Prescription- Oscar Charlie Delta Blues and the minimal electro "exercise" of Glitchfield Plaines – Fold. The album hides some electronic and groovy dystopia too in the ambiances of Tag Cloud – Starless and some compulsive sonic "menacing" in the arpeggio of mrscientificterms – Imaginary Lines which has a video that will premiere right here on release day.
Of course, I just couldn't neglect to mention the industrial-oriented robotic weave of Kanal Drei – Landscape Leisure Lodge, and the  "tranquilizer" track of the album by The Hunted Hare – We Dream of Fire & Falling, a stunning effort by a single guitar player who offered a colorful track…in the likes of the music of Paganini's. Yes, that demonic violin virtuoso who was equally skilled in violin and guitar too, but you have to listen to that track to get what I heard!
So, there you have a magnificent compilation split LP by Verses and Romeda independent record labels with their artists in one record, the VR, which releases this Friday, June 1st!
Keep Up With Verses Records
Keep Up With Romeda Records
Written by Mike D.