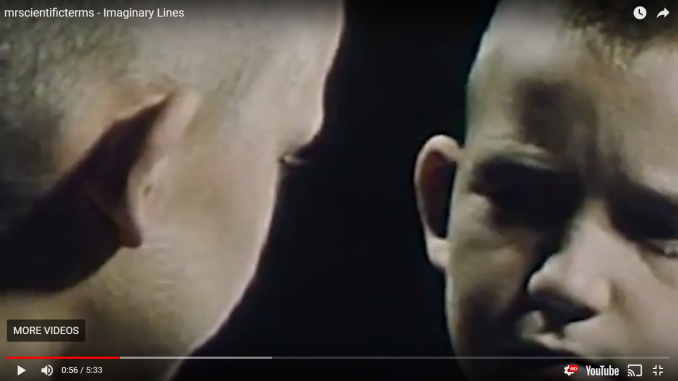 Here are a couple of very different things, both from Verses Records. The D.C.-based label dropped a new split compilation with Romeda Records this week–read about it here–and also a new full length from The Hunted Hare: Lost Wilderness. We have a video for both.
The videos couldn't be more different in tone, representing the diversity of Verses' lineup and its commitment to a holistic experience with each release. From Lost Wilderness we have Summers In The Fields: Blooming flowers, glowing fields of golden wheat, and lush, timeless landscapes–a fitting journey for the medieval time transport mechanism that is The Hunted Hare's unique brand of neoclassical. Calming. Soothing. An escape. This video was produced by the artist.
And then we have mrscientificterms from the comp with his Imaginary Lines. This is no escape. This is a dark exploration of the now. A look at an America and its fascination with distraction and violence, and just what exactly that has created. Its festering racism. Its simultaneous obsession and discomfort with sex. How any line between reality and entertainment is in fact imaginary, and how that's manifested itself in the United States of America today. The soundtrack of mrscientificterms' urgent ambient electronic sound–with its haunted melody, ghost-whistles, and sinister keys–bleeds into the visuals, inducing the drama that inspired the film. This video was produced by Noise Journal.
And just to avoid confusion, we should note that, though The Hunted Hare is featured on the compilation, this video is not that track, this is a track from the new LP.
Preview Lost Wilderness below, then head on over to Bandcamp to buy it. The VR split with Imaginary Lines can be purchased here. Verses Records is here and here. Romeda here and here. The Hunted Hare is on Facebook.