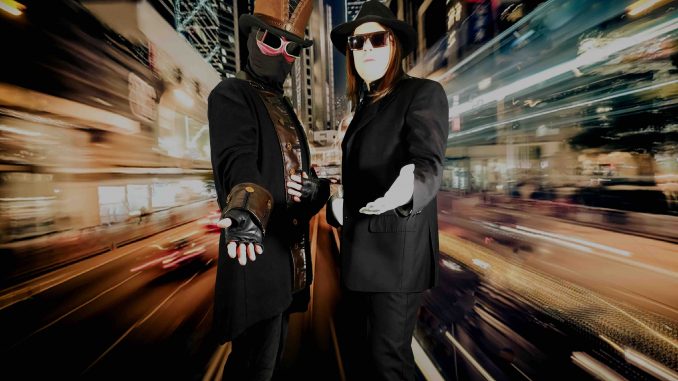 Even if we couldn't, and even if we didn't try to understand better and focus a bit more on Sweden's pop music, the country's artists have edged their way into the international scene over the last few decades, making them impossible to miss.
Despite monumental names and records on a different level that are not easy to ignore, the country's residents don't seem to suffer the "stardom virus" so intense in other societies. Yes, they love the big crowds and enjoy touring around like the other guys, but mostly they love making music to enjoy and dance to. And if success comes it's welcome, but mostly it feels like a passion for making pop electronica or electro, rather than sitting down to write a song to hit the charts.
Ask Kite, ask Covenant, ask Red Zebra etc. how beautiful life is when they get invited around the world to perform their music for audiences that sing their songs. Out of this prolific scene comes to the new moniker ShapeShiftingAliens from Stockholm who published their new single and video, Showing My Face, early this month via Sublunar Society records.
The act is made up of two experienced guys who are heavily involved in the music industry: Niklas Rundquist, who also stands behind Brainshadow, was and still is in Leather Nun (violin here), and a composer of films, documentaries, and commercials, and Johan Cléve, frontman and guitar player who is also a producer and composer, live and studio musician who has performed with quite a few names. A skilled and talented duo which caught the interest of The Residents' Nolan Cook, with whom they collaborated in Shadows from their 2017 eponymous album.
The new single, Showing My Face, is the perfect specimen to get into that artistic and grotesque, indeed, perfectionist pop-alternative-electronica they offer to the dancing masses. Uptempo without raved-out beats, joyful, weird, and blended with that enormous Bowie-esque feeling all over–it feels like the band's dedication to the Starman. You will notice for sure the influence of Reznor and Moby, but all of these elements work fine within the unique arrangements rolling strangely on an analog rail. Sharp sounds, neo-romantic melodies with a very special groove all over–that's their art.
Here is  ShapeShiftingAliens to catch one more Scandinavian breeze and applaud the outcome, skål!
Keep Up With ShapeShiftingAliens
Written by Mike D.