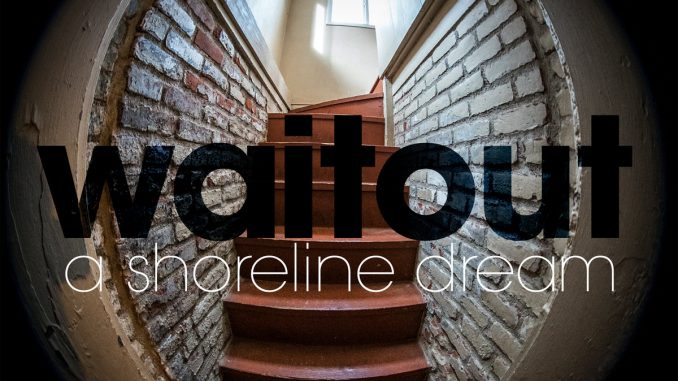 Following a string of maxis in the last couple of years, at last, and I'm very happy about it, Denver's astonishing trio A Shoreline Dream announced their new Waitout EP slated for release on July 6 via Latenight Weeknight Records. I am really happy that the band took all the time they needed to produce another one fully mindful record of 5 vicarious and absolutely complete by all means songs, and I am thrilled that Noise Journal has it already in handy and that there was also no question on what do we do about it. Some things are decided with only a look in the eye as we open our mail and it was like "wow-wow man, look at that!!!", "Alright, at last!!!", and to our surprise, the new mini-album by Colorado's shoegazers is what we really wanted it to be; their best ever so far, yeah! ASD never rushed to publish just something to keep up their fame, in a period of ten years they have carefully released some chaplain and almost private songs that have honestly placed them among the edgiest shoegazers worldwide with their fame traveling steadily overseas to Europe and the rest of the world. What we found in their new Waitout EP is plainly what we adore on this band; their direct connection with the place they live and create their musical artistry, Rocky Mountains, Colorado River, Denver, and the desert. All these natural "forces" appear in the band's musings and in each of their songs with the most suasive motion you can imagine, and not weird at all that they blend their rock music with nu-gaze sonic nets to shoegaze techniques with a discreet and yet unveiled gothic-wise to wave-noir low pressure. Of course, these arrangements need certain skills that the band clearly shows that they own, and more than this, they musically evolve every year and yes, they are impressive, sentimental and very serious on what they play and how they do it. The effect is stunning and glorious for a band which knows when and where to end a song rather than playing for hours over their pedals and actually losing the whole fuzz…the whole story. You may check the leading s/t track and catch ASD's fabulous aura, come on!
That was pretty excellent right? The next song of the album is In The Ready Sound which is somehow the sonic twin of the previous track only that here they put some psych' in and offer a striking 'gaze-climax near the end. Next, Barnum is an ocean of a musical narration in its instrumental streams where we actually feel the band like floating on water while they perform that gem, the song is so "silently" groovy that you won't believe its sonic scapes with the guitar taking the part of the leader! New York rocks like a hurricane, it comes and goes like a strong shoegaze wind and it hides a wonderful bridge for the players to rest a bit until the song starts again with its new groove, the second part of the song works as a chapter in the chapter, pretty clever and a difficult arrangement here, and a great song! Last my friends, Projections appears as the most mystical story to discover in the album, it is actually a 5:29 epic of 'gazed out psychedelia but the trip is intense and colorful in all its musical and artistic terms, the song is simply outstanding and victorious! In the end, I must say that I wanted more as a true and greedy music "freak" that I am, but I replayed the whole album and I discovered some many other fantastic elements that were hidden in the corners and I was amazed again! OMG please, believe me, Waitout EP is a masterful release by ASD and you must listen to it when it comes out!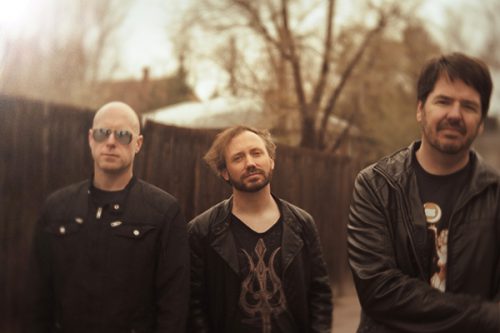 Keep Up With A Shoreline Dream
Written by Mike D.