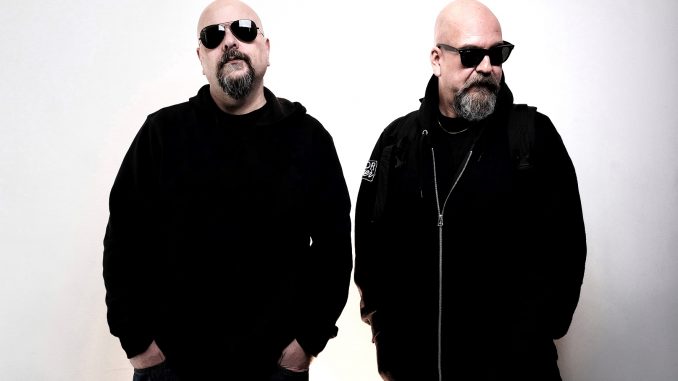 Introducing one of the most capable ambassadors of Athens' alternative music scene — a real diamond with the peculiar name Mech_nimal. 
It's no secret anymore that the Greeks have one of the most interesting and flourishing scenes in the international alternative pitch. Two generations of artists and bands who are not really struggling to put their name in the limelight, seemingly releasing many very well received records, while some of them carry the cross of living in a country far away from the western core of the music industry.
Among these naturally blessed bands, among the best bands in GR, are our guests today who released their brand new White Flag single via Inner Ear records while preparing the release of their fourth album within the year.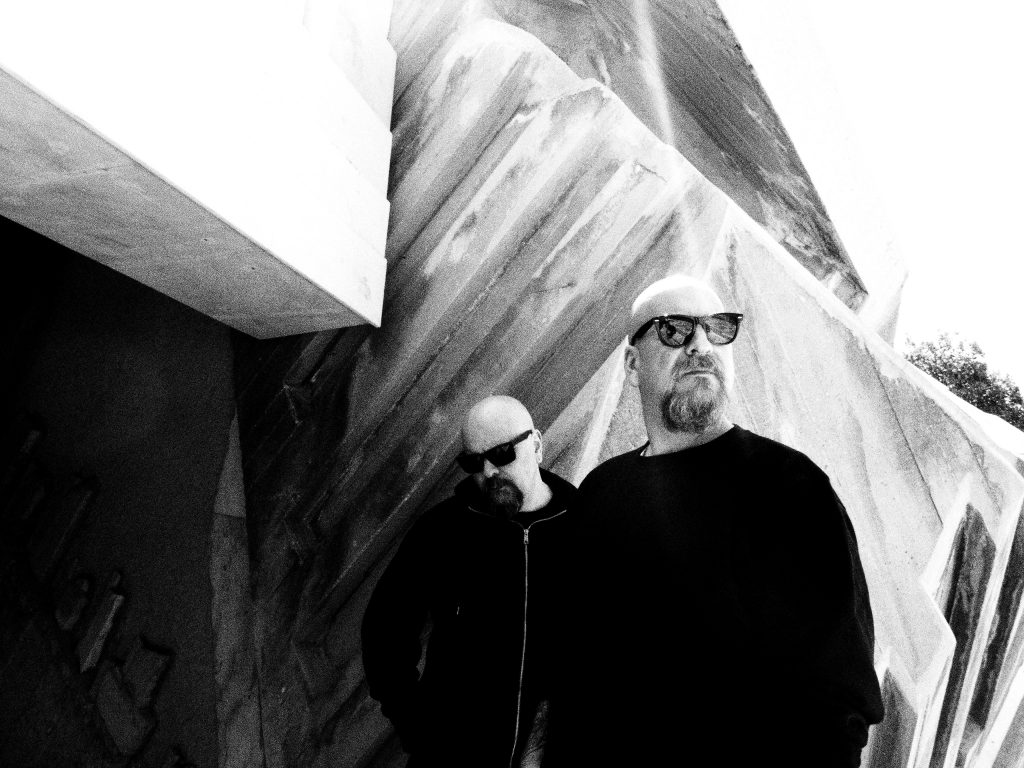 Mech_nimal started their course back in 2012 and have already published 3 LPs and a string of maxis, all via that specific record label. The band is an industrial audio-visual unit hailing from Athens, founded in 2011 by songwriter and music producer Giannis Papaioannou, the sole driver of the band's direction.
Mech_nimal's musical narration draws influence from a wide array of genres featuring male (and female) vocals at will and against the backdrop of mechanical repetitive beats, shoegaze guitar drones and pulsating synth sequencers. All these elements are mounted upon a solid industrial groundwork and climb all they way up through Mech_nimal's climax which includes some pretty well hidden pop elements, the post-punk musical cheekiness, and many more experimental electronic wedges.
Within that kaleidoscope is unveiled the stunning singing style of Freddie Faulkenberry. All Mech_nimal singers (also like Etten in 'ΔΠΔ' LP) are placed as leading figures in the troupe, and as Freddie does once more, they all lead the way in a stunning balance with the composer.
Easy Dead is the A-side, have a taste please! Easy girls – Easy freedom – Easy death…..
An imposing track was that and, as most of Mech_nimal's musings are, it clearly underlines all societies malfunctions, our current dystopia. Red Mirror is the B-side of the record, a post-punk bullet by the hands of Mech_nimal's crafter, Giannis Papaioannou. Here, Faulkenberry is spitting his words upon the urban dystopia of the Airbnb…culture: "on the roof of an Airbnb – It's just my dope –  the twilight and me…"
And here is White Flag in its entirety, striking at all with music made for all of us. Us, the inhabitants of the bestial concrete capitals of the world. Oh my, Athens now holds almost 5 million…"I'm the destroyer – I am your blue God – I walk through ashes,  I am fertility…"
'White Flag' created by:
Freddie Faulkenberry: Vocals 
Giannis Papaioannou: Electronics 
Jimmy Polioudis: Guitar on 1 
George Theofanidis: Guitar on 2 
Angelica Vrettou: Artwork   
Keep Up With Mech_nimal
Written by Mike D.