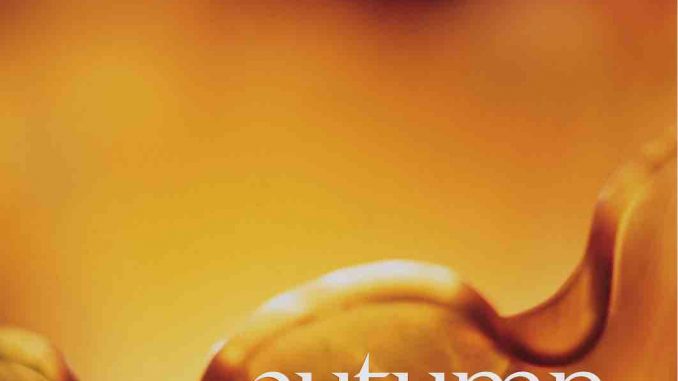 Calling all all dear old-school and modern new-wavers, gothics, silk-and-perfumed black leatherettes, poets, and ethereal creatures! Here's another pretty good one: Autumn is out with a new three-track single, The Fall, on Sett Records. The Minneapolis act is prepping to release its first full-length since 2001's Return To The Breath and The Fall is the lead single: A rebirth!
The maxi-single includes the title track, a second, Before And After, and an astonishing remix of The Fall by the album's producer, William Faith.
The Autumn trio is skilled in writing beautiful gothic music–blending it with the ethereal voice of their own Julie Plante. It's surprisingly groovy with fresh yet old-fashioned guitar riffs that (still) bring shivers, pulling out those melodies from the cellar. That would be enough for a good record in itself, but they brought with them that guy from Christian Death, Faith And The Muse, The Bellwether Syndicate etc…Mr. Faith, who worked it all out like a magician with a pouch of unknown dust to magically enhance the commodity–the output is adorable.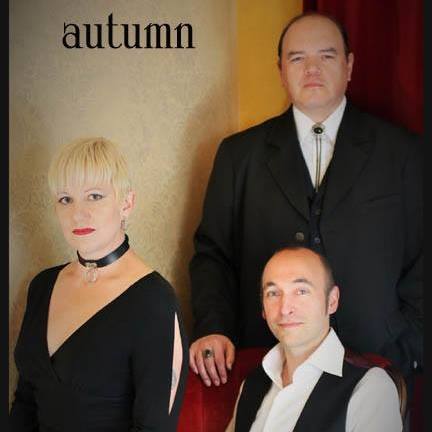 The old-world charm grabbed my ears in the first five seconds of the title song, "that sound, man, that pace, that atmosphere." I stood in front of the amplifier as I was slowly adjusting the volume to a higher level where music filled the room and my smiling face focused on the sound, which cascaded upon me at once. That sublime expression in lush…that passionate and melodic dark music of Autumn didn't actually remind me of the good-old-days, but gave me good chills as I realized, "we're not dead yet, we're not outcasts…gothic rules."
My euphoric condition is because I  just discovered a record (Ok, still a maxi) to warm my cold days of winter and drive me to work in the morning when most people listen to the damn corrupted morning news or commercial radio instead of damn good dark rock to start the day. That genre, when it is carefully "designed" and properly arranged by artists who simply have it, offers a delight of emotions politely and elegantly raw.
Let me tell you few more things about the single: The opening track is a raging river of dark-wave elements, a haunted guitar from start to end, a solid "captain's" bass–which, without it the song would stray–and the required singing provided by a chanteuse with a performance in character. A singer who doesn't just deliver the lyrics, but actually explains the story behind them.
Before And After, a lament, is a mid-to-slow tempo five-minutes of imposing sounds, where the band actually confirms this is American gothic, my friend. Why mention that? Simply because American gothic was-is-and-will-forever-be more raw, more "cursed," and quite different than the European version. I don't choose sides here, I love equally both.
Last comes the remix of The Fall by the producer, who actually invented a brand new dark electronic EBM oriented song. While keeping the harmony of the original, he decided to offer a totally different but striking experience of the song, he made a hell or a remix, my friend!
Here, listen the maxi and give it the air it needs to breathe, because it's a work of good taste and good sound and good songs!
Keep Up With Autumn
written by Mike D.