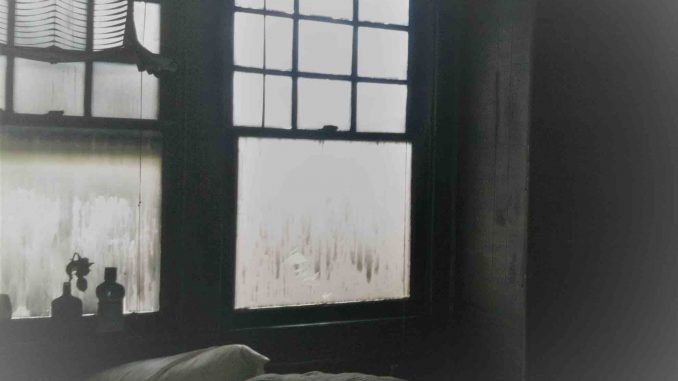 Asheville's outfit Crooked Ghost released, via Palomino Records on February 2019, the limited 12″ vinyl edition of their sophomore Skeleton House LP which came out last November. This band is a curious and a very interesting foursome which blends their indie-oriented musical streams with a keen on alternative rock, over post-punk rails with a need to mystify it all with a generous dose of dusty and dreamy chocks too! They don't play like a usual post-punk band, yet all their songs are post-punk music but in the non-typical approach. If they had a twin-like band that would be Ritual Howls, and I don't mean to compare the two names but really, the air that blew from the stereo is very similar to that blowing from Detroit. Formed in 2013 by Ray Clark, Crooked Ghost was initially a channel for leftover songs that didn't seem to fit in any of the other bands Clark was involved in, but quickly became the focal point of Ray's creative energy. Today CG is Ray Clark, Chris Saldin, Jon Wyatt, Charles Reed, and Alex Cannon. Skeleton House LP is a pretty melodic and angular album with a stark lyrical rawness touching upon such subjects as addiction, trauma, loss, superstition, and everything that gets left behind after a catastrophic event. In its own way, that album is an adventurous release like a real road movie soundtrack. Each song is a chapter alone and all together form a really, really cool and a thoughtful record including the magnetizing photo of the front cover. Actually, that picture discreetly explains the content of the music, a very nice dress for that record indeed.
Last summer, CG published the official video for the first single Sleepwalker that was later included in the album. The video was directed by Rome Widenhouse who did a great job, including all the "terrors" of the song, the song which is a glorious one with an addictive vocal line that actually not only narrates the whole case but really "sings the blues", let's watch it!
Don't expect the whole album to sound like that, CG have a lot to say and they don't really stick to one norm only. As I am writing this piece my eye is constantly catching the photo I was telling you before and I'm honestly thinking "wow man, everything from the album is included in that photo, all emotions, all the past, and two greyish penumbra windows that are keeping outside the future, or trapping the remains in the room?" And likewise, I turned again to Body In Stars which is the opener of the album, check it out and you'll hear what I listened to!
On January 14 they published the second official video. Roadkill is a spooky tale filmed by Devan Burger and shot at the band's practice space and along the Blue Ridge parkway in the freezing cold. In sort of a paranoid b-film style, this is a creepy ode to going on dates with serial killers, fast cars, being a teenage runaway, dead animals and secret desires. It is like mind-surfing and here it is!
"These songs were inspired by the loss of someone I loved to a fire. The idea that something like a fire could destroy so much, but still leave something behind was so enticing to me. I wanted these songs to represent resilience and strength, and to be able to process loss in a healthy way. I wanted to find a way to bring light to the darker things I was experiencing, and to arrange the pieces into something beautiful," says frontman Ray Clark.
After that statement, I only must give you the whole record. So, here it is and listen to it louder than usual to get into its gorgeous universe!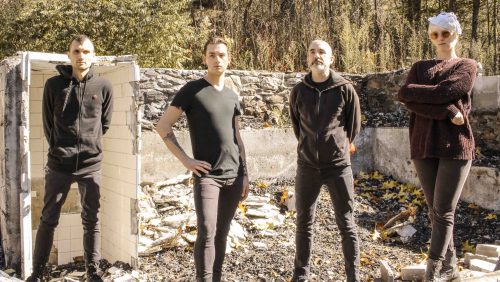 Keep Up With Crooked Ghost
Written By Mike D.