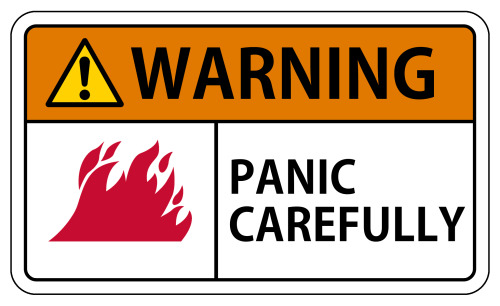 The message from NJ's Crew; "Ladies and Gents, We-Are-Fucked, so please, please, please, hear us once again and Demand the Impossible. Here is our Soundtrack to celebrate Extraordinary life in our Planet as we are Loving to Scar it all the Way and Constantly".
Chicago-based artist of1000faces presents his new single 'Astronomica', from the forthcoming album by that name. This is the first offering from his ambitious and beautifully grounding 'MONOMYYTH' trilogy. Exuding a terrestrial reverence, reflection and dreamery, 'Astronomica' uses the elements as its primary themes!!!
From hibernation, hysteria and isolation, a heavy dark synth raw new single 'End Of The Line' from Californian female solo project of Eleanor M.(Lower Savage, Gold Chamber), The New Arctic!!!
Cold darkwave from Los Angeles based solo outfit The Sea At Midnight. 'Afterglow' follows the same unsafe path of letting go spells and gothic dust, with the song being ultra addictive!!!
UK's God is Pornography state that they are making "Digital pictures of musical contrast tame lions and full moon. Life is blood, blood is time, time is breaking – parallel universe collapses and divides." This is the result!!!
NYC-based singer-songwriter, multi-instrumentalist and producer Jonny Polonsky presents 'The Weeping Souls (Alain Johannes Remix)'. Polonsky writes interstellar anthems for a new generation of mindfreaks. Songs of sex and death and love…hymns of despair and transcendence. A celebration of what it feels like to be human; from the exalted, grandest moments of euphoria and bliss, to the universal pain of loss and letting go!!!
Catalan, Balrcelona based post-punk outfit Paranormales recently released their new album 'Contra' and it is one of the shiniest bullets in 2020. Watch 'Camino' and you'll figure out why!!!
San Francisco Bay Area gothic-art-rock outfit KnightressM1 presents their single 'Lock & Key', along with a stunning cinematic video. This is the second taster of the band's debut album 'Dreams and Devastation', and you don't want to miss this one!!!
Australian indie art rockers The Silverbeets have announced they will be releasing their 'Halcyon Days' album this autumn. Offering a taste of things to come, the quartet present the lead track 'We Matted Once Upon a Time', along with accompanying video. I repeat, this band is from Australia, the land of always great surprises!!!
Under The Tongue is a Berlin based alternative tribal rock duo. She, on vox/ bass/ piano is the German factor, and he, on vox/guitar/drums & programming, is the guy from Australiaaagain…You must certainly listen to this blend of magic with noisey melodies and tons of pure 'Waterfall' rockandrollgroove!!!
Italian indie rock band Outwave has announced they will release their debut album 'The Storm' which involves a collaboration with American vocalist and songwriter Durga McBroom (Pink Floyd, Billy Idol, Steve Hackett) on two of the featured tracks. Ahead of this, they preview the hard-hitting lead single 'Moving Tangle', along with dynamic video that is capturing the synergy of live performance and it is a loud in-your-face rock bullet with special consideration of classic Brit pop and rock stylings!!!
Hailing from St. Paul, Minnesota, the indie rock power pop outfit The Persian Leaps have announced they will release their new 'Smiling Lessons' EP in mid-September. Ahead of that, they present the whimsically infectious lead track 'Lost Cause'!!!
Bat Math from Portland is a wild and "cute" rockandroll simulator. We love them for many reasons; It is a fully charged sociopolitical outfit in the same streams as we are too, look what they say on their Bandcamp page – FUCK WHITE SUPREMACY FUCK PATRIARCHY FUCK THE POLICE FUCK LANDLORDISM FUCK DONALD TRUMP KILL THE COP IN YOUR OWN HEAD- let's enjoy now the 'System Destroya'!!!
I thought that The Funerals is an anglosaxon garage punk band. They had to be American or English (I spoke to myself), they play like probably only but a few other bands that represent better (or worse) the antithesis and the flipside of rock-and-roll-babe. But, Welcome to Mexico City Mike!!!
Snow Trail from the city of Jema, Germany, is a post-punk/punk/punk band that is trying to be loud. Their debut stuff 'Synaptic Void' came out in July, and it sounds like they totally have that loudness in all. 'Alpha Omega', please!!!
Sienas are a post-punk trio from Portsmouth. Expect driving bass, icy guitars and seismic drum machine beats. Their debut single 'Closure' came out in July, and I must admit that since then it is on repeat, morning, afternoon, night, yeah!!!
Toronto-based dreampop shoegaze indie rock duo Soft Set present their debut 'Love and Dancing' EP, a five-track offering loaded with indie dream rock excellence. The album was mixed in Oxford, UK by Ride frontman and celebrated producer Mark Gardener in his recently-launched world class OX4 Sound Studio. '7 On Up' is a real bliss, let's go!!!
Skygasm is a Japanese/ English shoegaze (and indie electronica sometimes) husband/ wife duo that is based in London. Their mew album 'Fan Fiction' is an absolute must-listen, and 'Marshmallow Lollipop' is the album's OMG track!!!
Los Angeles' goth-pop synthwave duo Rosy Cheeks let out in July, a simply fantastic cover of 'Kiky Love' by Pale Saints. What an effort, what a nice job in there!!!
Debut album 'Suicide Beat' by Los Angeles' synthpop/ ebm outfit S. Product in July. All things industriominimal too, and 'Let's Play (Eat Me Raw) nailed me for good. Turn it loud!!!
Candle Wishes from Florida released their debut 'Ovr Agn EP' in July too. 'Sound of you Leaving' is a very imposing darkwave/ synthwave track, check it!!!
Last but not least, I leave you with this very special release.  Julian Shah-Tayler aka 'The Singularity' presents his new single 'Evolution', which also involves a collaboration with MGT (Tricky, The Mission UK, Peter Murphy, Ashton Nyte, The Wonder Stuff). This one is for those who have been through hard times in love and the need for new experiences. Hailing from Leeds, England and now based in Los Angeles, singer, writer and producer Julian Shah-Tayler makes electro rock new wave 'intellipop' for the 30th century!!!
That's All Folks (for now)! Stay Safe, Take Care of eachother, wear masks in public places, stores, schools, universities, colleges, at the metro, in the office, and certainly don't believe that the Earth is flat!!! And stay tuned in Noise Journal too!!! Bye bye!!! 
playlist curated by Mike D.