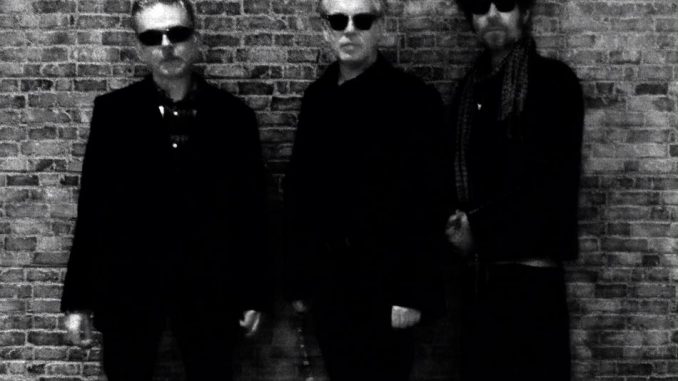 Liverpool's own The Room In The Wood released their debut Magical Thinking EP via A Turntable Friend Records last month, which will be followed by an 11-track album later this spring on vinyl, CD and in digital format. The band plays modern new-wave music seasoned with krautrock spices, and along with some folk rock elements too, have managed to offer (in three songs only) a stunning specimen of their talents in writing and performing complete rock music.
I won't try to talk up their skills too much, because it will take you only a minute to understand that they are all very confident insiders on their instruments, a fact that surely enhances their composing abilities. Let me tell you, though, a few things about them to suck you into their universe: Paul Cavanagh (guitars, bass) and Dave Jackson (vocals) worked together in the early-to-mid 80s post-punk band The Room. They know each other's grooves and likes so well, and now once more it came very easily to write and perform together again.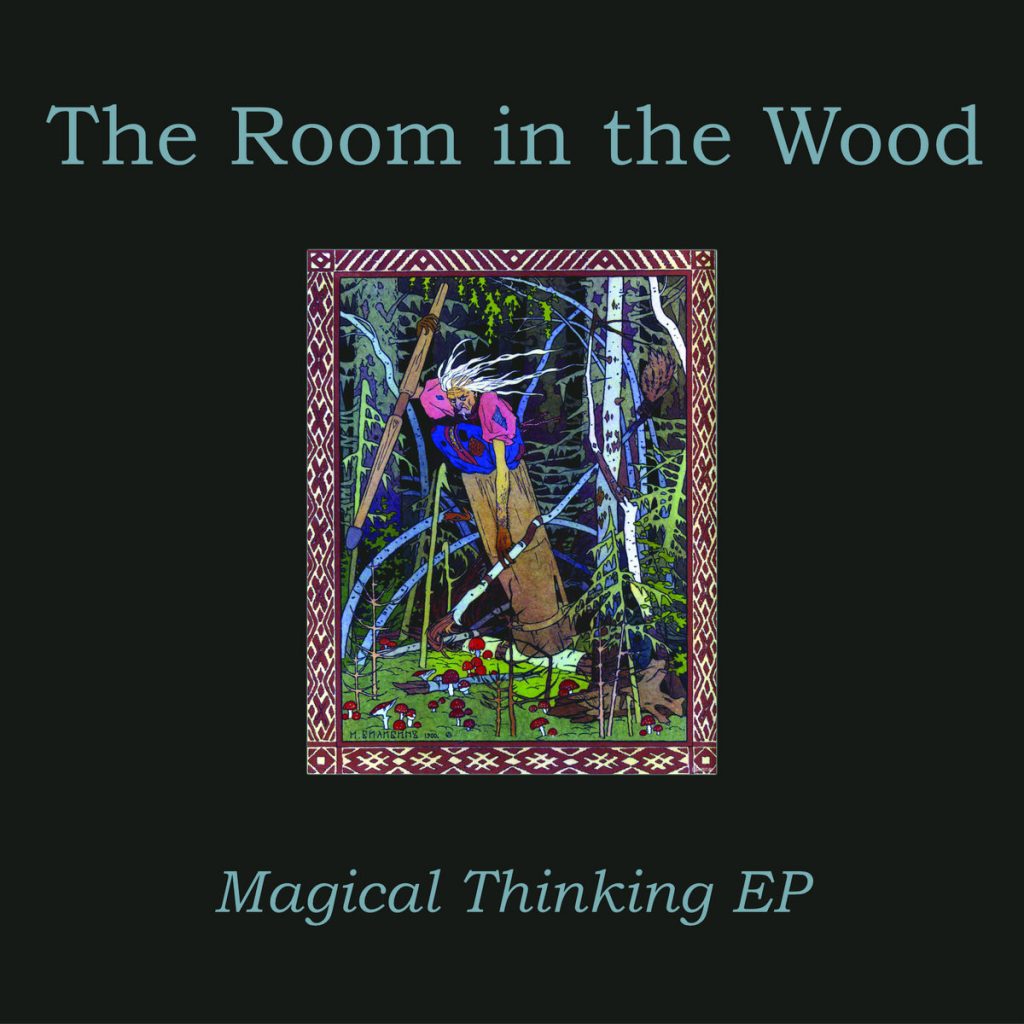 Paul Cavanagh has played with a mouthful of bands in his life–Chinese Religion, The Balcony, Ludus, The Room, Top, It's Immaterial, Gloss and Moongoose, also with The Coral, The Zutons (Deltasonic Records), and has performed as a solo instrumentalist as Cabin in the Woods and as one of Mike Badger's Shady Trio. [Editor's note: PHEW] He's also toured in the UK, USA, and Europe and recorded four John Peel sessions as well as releasing albums with some of the above like The Room, Top, It's Immaterial, Moongoose, and several critically acclaimed singles with Gloss.
A very busy and adept musician as you see.
Dave Jackson is no lightweight himself, having recording since his teens in bands such as 051, The Room, Benny Profane, Dust, Dead Cowboys, under his own name with former Shack guitarist John Head, and as Dave Jackson & The Cathedral Mountaineers. He recorded and released 10 albums with these various incarnations and, during the 80s, notched up seven John Peel sessions with The Room and Benny Profane, in addition to appearing on the Whistle Test, Janice Long and Saturday Live, and has also toured extensively in the UK, Europe and the USA with bands such as The Fall, The Violent Femmes, Aztec Camera, The Lemonheads, and The Wedding Present.
That's why I really didn't want to write and explain their skills earlier. Sired in the 80s post-punk/new-wave grounds, the duo has seen it all: Audiences, countries, musicians, producers, all tribes of the music industry. Now these two old friends met again to jam and start The Room In The Wood with Colin George Lamont on drums & percussion and a guest appearance by Alistair Ligertwood on cello. It's all British rock music and very narrative in its performance. You know–the friendly "have a seat, I wanna tell you a story" British style. These three songs actually work as a gate to their forthcoming LP and I honestly can't wait because I am not only like "man, that's a pretty good little record" but it bound me somehow with its quality to play it more than one time on the radio. Have a first taste please with the official video of the title song, published on April 28.
Yeah, that was a good one right? Very cool riffing on the guitar with cardinal leading vocals and a very groovy drummer who all as you understood play with great confidence. The video…yeah English stuff on the scenario, loved it. As for the other two songs of the EP–Baba Yaga and Dragonfly—the band practices a sort of cabaret-indie folk musical approach and, I tell you, it all flows like water. They take their songs exactly where they want to and according to the lyrics. So, here you have the whole Magical Thinking EP to choose your song, press play!
Keep Up With The Room In The Wood
Written by Mike D.