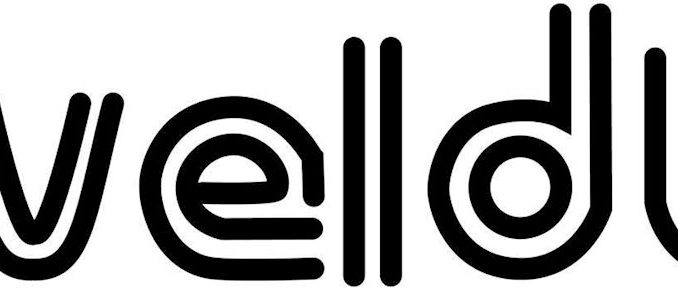 Pioneering shoegazers 
The Veldt
have announced East Coast tour dates, including a mini-tour with legendary UK electronic gaze outfit 
Seefeel
for their debut North American tour.  Other appearances also involve other artists along with way. The tour kicks off on Friday, October 18 in Raleigh, when the band perform with 
Creation Records
legends
Swervedriver
.
The Veldt is identical twins Daniel Chavis (vocals, guitar) and Danny Chavis (guitar), along with Hayato Nakao (bass), Marvin Levi (drums) and Alex Cox (guitar). Together they produce a heady and sensual blend of shoegaze and progressive soul, dreamy soundscapes and infectious grooves.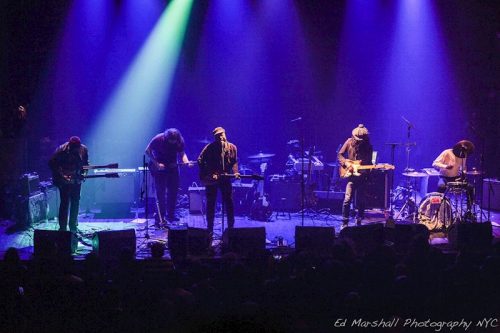 TOUR DATES
Oct 25  New York, NY – 
Lola
 (with Johnny Scuotto)
Oct 31  New York, NY – 
Alphaville
 (with Your 33 Black Angels, Micah Gaugh, Honeychild Coleman & Haunted Horses)
The Veldt's sound has accommodated the influence of musical kin Cocteau Twins as readily as it did Marvin Gaye and free jazz warriors Sun Ra and Pharaoh Sanders. These trailblazers reference European post-punk while embracing modern hip-hop, and working with transient dreamscapes as fluidly as solid song structures. Their sound also inspired future generations of alternative artists, including TV On the Radio. 
After signing to Capitol Records in 1989, The Veldt joined Robin Guthrie for debut recordings, followed by tours with 
Cocteau Twins
 and 
Jesus and Mary Chain
, and recording 
'Marigolds'
 with 
Lincoln Fong (Moose, Piroshka)
. Their classic
 'Afrodisiac' 
(1994) was produced by 
Ray Shulman (The Sundays, Bjork, Sugarcubes)
and released via Mercury Records. The Veldt has collaborated with 
TV On The Radio, Mos Def, Lady Miss Kier (Deee-Lite)
, and 4AD legend 
A.R.Kane
 and shared the stage with 
The Pixies, Throwing Muses, Echo & The Bunnymen, Cocteau Twins, Manic Street Preachers, The Jesus and Mary Chain, Oasis, Chuck D, Living Colour
, and 
Schooly D
. 
Seefeel
's legacy dates back to the early 90s and have undoubtedly earned their legendary status. Conceived by Mark Clifford and Sarah Peacock, they immediately amalgamated electronics in groundbreaking ways, deeply fusing these sounds with guitar, drums and bass into urgent melodic waves. Early releases 
'Quique'
 and 
'Succour' 
oscillated between hopefulness, introspection and downright menace. Seefeel is touring to mark just over 25 years elapsing since the release of their seminal debut album 'Quique'.
'Thanks to the Moth and Areanna Rose' is out now via 
sonaBLAST! Records 
and can be ordered directly from the band via 
Bandcamp
.
CREDITS
Produced by Robin Guthrie (Tracks 2, 3), Rudy Tambala/A.R.Kane (Track 6), and The Veldt (Tracks 1, 4, 5)
Guitar & bass – Hayato Nakao & Danny Chavis
Vocals, lyrics & guitar –  Daniel Chavis
Drums – Marvin Levi
Programming – Robin Guthrie, Hayato Nakao & Danny Chavis
Remixing – Rudy Tambala/A.R.Kane (Track 6), Jason Furlow and Carlos Bess (Track 5)
Mastering – Alexander Kretov at Ummagma Studio
Cover artwork by Danny and Daniel Chavis
Layout by butterflysoup\5bc art
Keep up with The Veldt