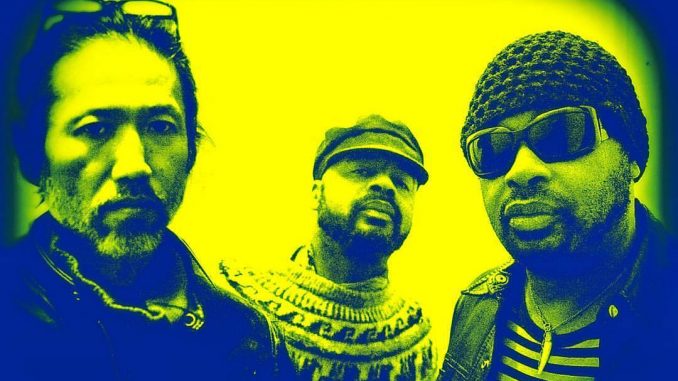 With the release of their latest soulgaze effort, Thanks to the Moth and Areanna Rose, The Veldt further cements their place as originators in a landscape full of imitators. From their days on the North Carolina hardcore circuit to deals with major labels and touring with legendary acts like the Cocteau Twins and Jesus and Mary Chain, Danny and Daniel Chavis–the twin brothers who make up the core of the act– shine brightly with their unique R&B-infused wall-of-sound rock.
They just wrapped up some tour dates with Living Colour, and are in the midst of shows with Modern English:
Last year they spoke to us about the current political climate in the nation and their native North Carolina. They also dropped some details on their sound and process:
"We use Hayato [our bassist]'s home as a place to record," explained Danny Chavis. "I come to him with the idea and then we'll put it down together, we'll sit around and just fuck around with the beats and the reverb. We'll loop some things and send it back and forth. We kinda just trial-and-error where it comes from. We have a lot of ideas that we use, and some we don't use at all. Some lyrics might come, then my brother comes in with a guitar part, I'll come in with a guitar part, we start with a basic riff, or a basic loop, or something that we found and we'll manipulate that sound, and just build on that sound."
Now they're our Artist of the Week. Read Mike Dimitriou's review of their latest below, then give them some love on Bandcamp.
__________________
At last, we have the new Thanks to the Moth and Areanna Rose record (on sonaBLAST!Records) by The Veldt in hand! It was published on earlier this month, and I am absolutely stunned by the whole release–it will keep me good company this winter, and see frequent rotation on my Loud Cities Radio show!
Being accustomed to their music, I first stared at the innuendo on the front cover and was hooked: Grey times in a grey world, veiled by the human need for affection–a guilty picture taken by a fleeting voyeur on the run perhaps…a front cover that most industrial/EBM acts would love for their releases. Have a look, please!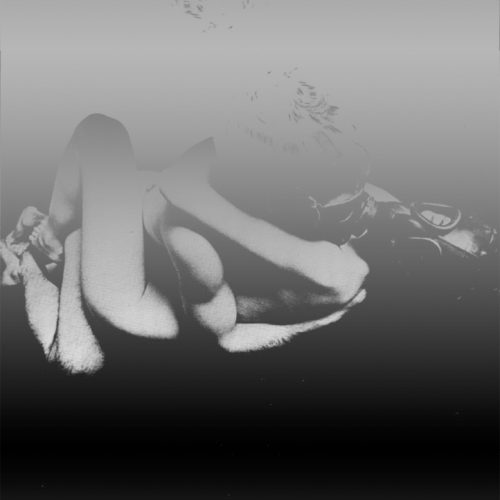 New York's The Veldt released another artistic manifesto on alternative art, which includes music for open-minded people who seek that step beyond, with no fancy garment but the naked truth of the originators who–in this case–happen to be sophisticated musicians with character.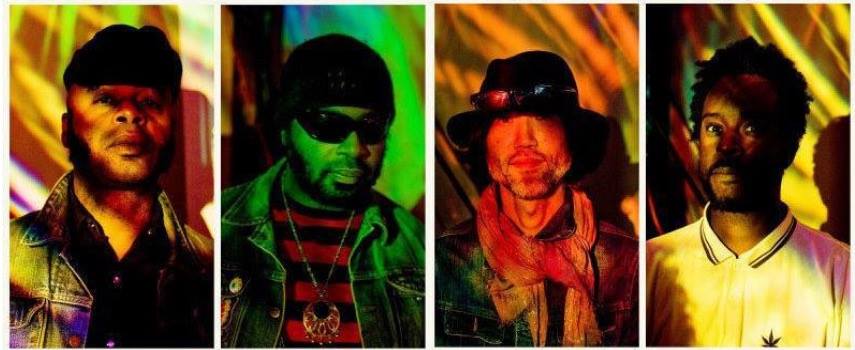 The album can not easily be defined in one breath. It is rock, it is soul, it is noisy, angry, sweet, and it worked on me as a painting that reveals its features gradually, and by mood. My mood, the band's mood…doesn't matter as long as both of us try to understand each other better. Check that as a starter as they rehearse, I Like The Way You Talk, which was mixed by A.R. Kane.
…that was dream-pop, shoegaze stuff, and I loved the vocal treatment of Daniel Chavis who pushes me a little toward Arthur Lee. You'll surely find similar moments in the record as well as some tense and busy tracks like my fav in here, Black and Blue where fuzz interacts with soulful vocals–produced by Robin Guthrie from Cocteau Twins(!!!)
That's the company of friends in this record: Low profile dudes with a stake in our times' modern music, I have to show you some credits, here…
Produced by Robin Guthrie (Tracks 2, 3), Rudy Tambala/A.R.Kane (Track 6), and
The Veldt (Tracks 1, 4, 5)
Guitar & bass – Hayato Nakao & Danny Chavis
Vocals, lyrics & guitar – Daniel Chavis
Drums – Marvin Levi
Programming – Robin Guthrie, Hayato Nakao & Danny Chavis
Remixing – Rudy Tambala/A.R.Kane (Track 6), Jason Furlow and Carlos Bess (Track
5)
Mastering – Alexander Kretov at Ummagma Studio
Cover artwork by Danny and Daniel Chavis
Layout by butterflysoup\5bc art
…and of course share with you the link to the EP
Heading to the Christmas period where the most promising and anticipated releases are traditionally coming out, The Veldt gave me a pleasant headache because, soon, I'll have to choose a number of releases to suggest. These experimental alternative pioneers put me in a bind–not only are they mandatory list-material, but mandatory repeated listening. That is a genuine success they gained–the applause of the listener!
Keep Up With The Veldt
Written by Mike D