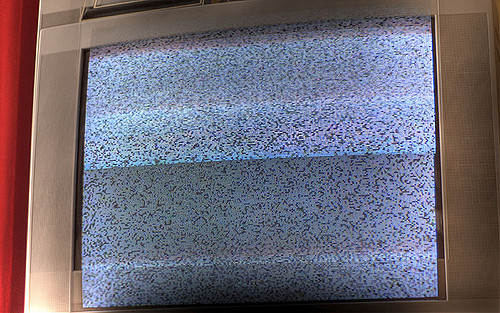 Hello dears: This is the Noise Journal weekend playlist, created by the stuff (damn!). On Thanksgiving Day we were locked into the roof office (1st floor) of the enterprise observing the dystopia created by the "rulers." We talked and talked and talked on the very means of the most aggressive being on earth, the Human. Then we started quarreling as if we were not part of this world, like we were individual Zarathustras who owned the "ultimate" privilege to judge inconceivably somehow. Bell rung, pizza, and the delivery Tank Girl with the suspicious Sons Of Anarchy T-shirt and that eagle-eye look on her beautiful, hideous face, "tanks for the tips guys, fly"…..what?! And it was clear now, as we went after that creature down to the streets and avenues, to the skies and the fields, to the gutters and the bridges, and to the rivers and the seas, to occupy the whole and give it to the public where black hearts simply vanished before their calico wall…..One utopian image. But, my beloved, do you know, we were once young and blessed with wings and no heights could keep us…Here's a few tracks for a better world!
Starting with two by VNV Nation from the Albion island, first Foreward "this is your world, these are your people, you can live for yourself today,or help build tomorrow for everyone" engines launch!
The previous opening track from Future Perfect lp of Victory Not Vengeance Nation opened the road for that beloved and iconic anthem from the same record  "My beloved, do you know when the warm wind comes again another year will start to pass and please don't ask me why I'm here something deeper brought me than a need to remember" heartfelt lyrics on loss and acceptance, future-pop EBM oriented!
The postmodernism forms from Earth (Bogota/Berlin) with avant-garde abstractions "We are a duo band of new wave, cold…" this is Dreams!
Person:A, from Stockholm/Sweden on his journey from experimental off-shoots to pristine minimal-synth without ignoring the use of synthetic melodies recently published that wonderful tune, on repeat-I'm stuck!
The Colder Sea from Hanover/Germany say "We are in love with synthesizers, drum machines and each other" . Minimal approach on their synthetic circuits and a tune so nice Young Love!
Dead Husband from Boston/US cannot instantly be labeled as techno, house, synth pop or electro, it's all! It took me just "one-ear", and I immediately played Vertex on radio last Wednesday!
Anglo-French electronic trio Safetalk let out new single Mimic few days ago "A psychic call to arms against the forces that seek to limit and contain us, it takes aim at those who seek to build walls around both our hearts and minds and our physical selves"!
Dutch/Rotterdam Das Ding follows the heritage of his city, electro-disco bullet Your Content Will Arrive Shortly released just yesterday!
The Secret French Postcards from Sweden with the always erotic/retro-fetish front covers let out their brand new Toy yesterday too, a brilliant cold-wave/post-punk single to have fun with!
The Kill Romeos come from Austin/US, in summer they published that gorgeous Setting Sun Rebuild 2, a melodic new-wave/alt. rock little gem that is tagged as R&B&Soul obviously by mistake, listen!
LA/Californians The Black Watch gave good chills with that Way Strange World, a little garage and indie rock rainbow!
Kadeadkas from Cologne/Germany and the song Angst Noise War, 80's oriented punk with similar sound and a great heart!
North Carolina/US Contributors, the (one more) band featuring the prolific musician Dan Melchior, Krautrock blended with a lot other stuff and here's Airport Girl!
Activist, post-industrial electronic music by Helsinki/Finland,  ROUG–I WANT MY REVOLUTION!
Minneapolis'/US The Stevenson Ranch Davidians : great, record, great single, great front cover, and great psyched-out garage folk in Holy Life!
From Seattle/US came that weird name moniker Gentle Ivanhoe Death Skulls with the great indie tune Green Hang Ten!
In Oakland/California "suffers" the death-rock, punk band Mystic Priestess, this is Small Minded People!
California again, this time from Alameda and one of my favourite electro bands Vore Aurora with Null Plus Void remixed by The Blood Of Others!
Pylon Reenactment Society from Georgia/US celebrate their loud, amplified rock and sing for the Feast On My Heart in a live recording!
Last, a tune from the past by my hometown's Athens/GR beloved activist-punks Deus Ex Machina, the music score for the "rulers'" moral, political and financial austerity, Execute the law…with really poor sound and the great black/red soul!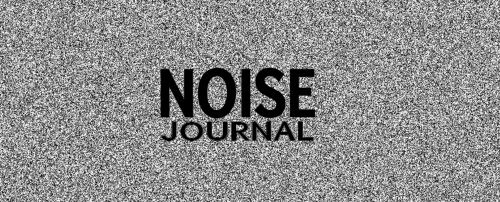 Have a great Weekend, music selected by Mike D.