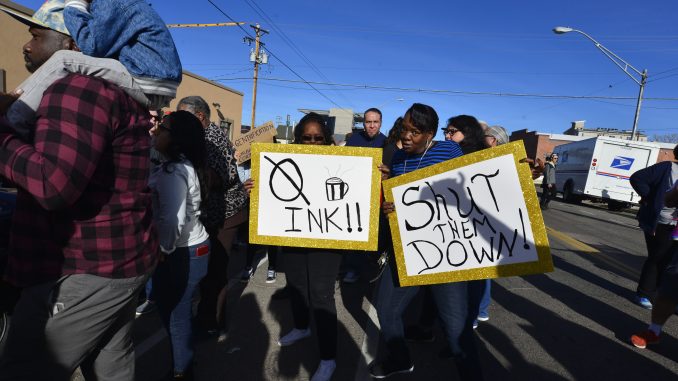 Scroll down for video of the event.
It's the coffee shop that just can't seem to get it right. Ink! Coffee, an Aspen-bred chain that's seen tremendous growth in Denver with 15 shops in the metro area, laid out what was, they say, an attempt at gentrification-themed humor in the historically black neighborhood of Five Points. A sandwich board sign outside the store read, "Happily gentrifying the neighborhood since 2014."
It didn't go over so well.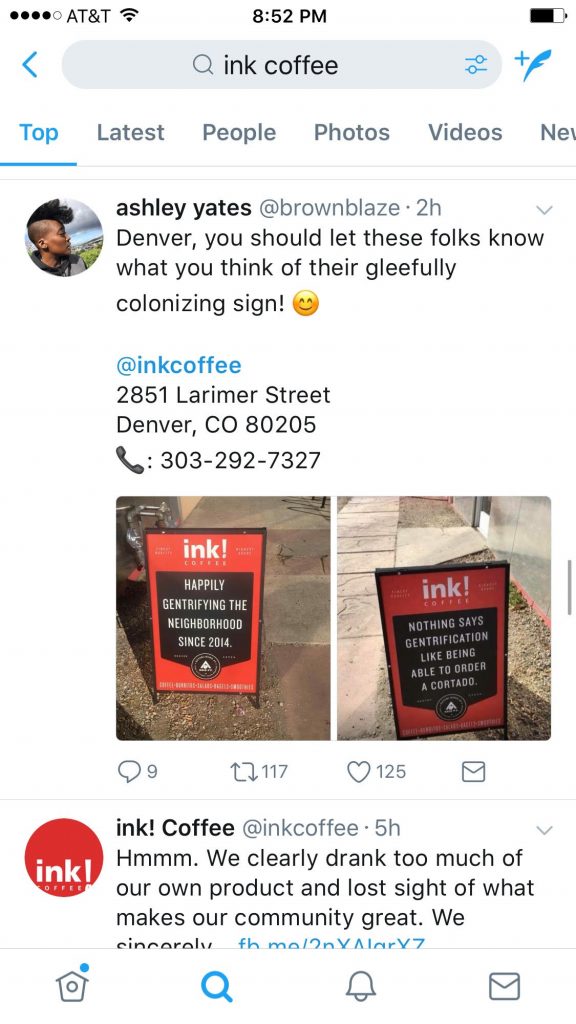 A tweeted photo of the statement spread like wildfire across social media the Wednesday before Thanksgiving, fueling merciless press coverage, mass outrage and ending in the (so far) temporary closing of its Larimer Street store…and something like four apologies. Maybe three or five. I lost count once the ad agency that dreamed up the idea issued its own statement of remorse.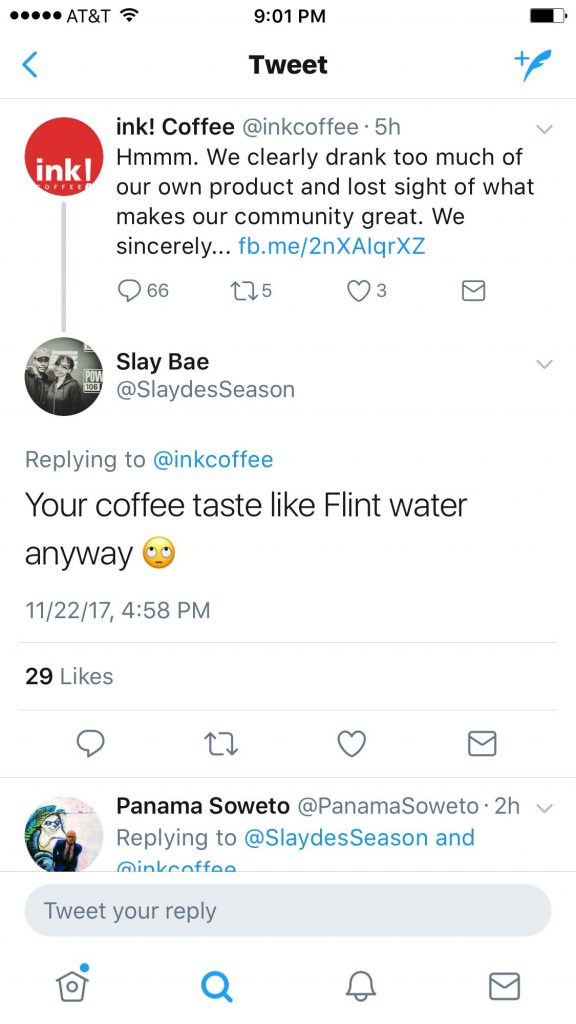 Protesters today gathered en masse at the coffee shop to channel their anger in a productive way. Demanding concessions in the form of sit-downs with the community, political support for the under-served being priced out of gentrified neighborhoods, and the ending of city camping bans, local community leaders spoke to the hundreds of supporters who showed up.
I hope that this is the starting point to make sure that people understand what it means to reclaim our city," said Tay Anderson, the founder of the event and a former contender for the Denver School Board. "And that's what my message is, 'Reclaiming our city, reclaiming our city, reclaiming our city.' This is not just about Ink anymore. This is about gentrification."
About 600 people RSVP'd to the event. By our count, somewhere between 200 and 300 attended. Check out our video of the event: