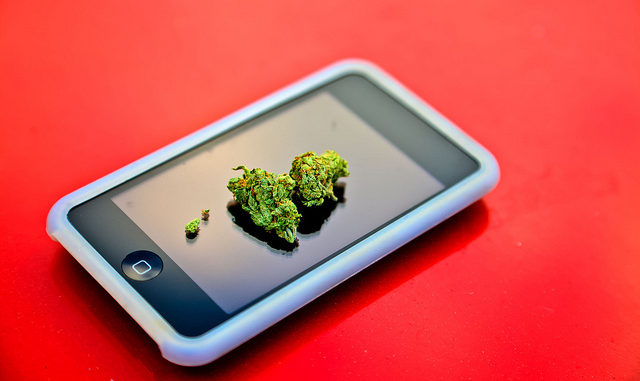 Residents of Denver take solace: You're not too high. Denver's mobile data speeds are the worst. Literally. According to RootMetrics, an analytics firm that says it "scientifically tests[s] mobile network performance around the world," Denver's speeds came in last place among the 125 biggest U.S. markets, and behind a bunch of other way-lamer cities like, well, here, I'll let The Denver Post explain:
That means Denver did worse than Flint, Mich. (#54), McAllen, Texas (#122), and even Colorado Springs (#121).

Compared to first-place Atlanta's 94.1 data score, Denver's 78.4 showing was pretty awful.

All four major carriers in Denver saw their mobile network speeds drop below 10 mbps during the Feb. 11 to 18 test period. During that period, RootMetrics sent people to the Denver area to conduct 20,419 tests of mobile network reliability, data speeds and data, voice and text performance
The company tested, then ranked the 125 markets based on six categories: Overall Performance, Network Reliability, Network Speed, Data Performance, Call Performance, and Text Performance.
The even bigger bummer? This is an improvement. From the report itself:
At #18 in population, Denver may be the Mile High City, but it came in dead last on our speed rankings. All four carriers recorded median download speeds below 10.0 Mbps in Denver, and median upload speeds were even slower. Due in part to the slow speeds, Denver also ranked just #124 in data performance. Unfortunately, this isn't unfamiliar territory for Denver, as the Mile High City was #122 in speed #121 in data during our previous round of testing.
If you're an AT&T subscriber you're really screwed. AT&T came last behind (respectively) Sprint, Verizon, and T-Mobile in the Network Speed category: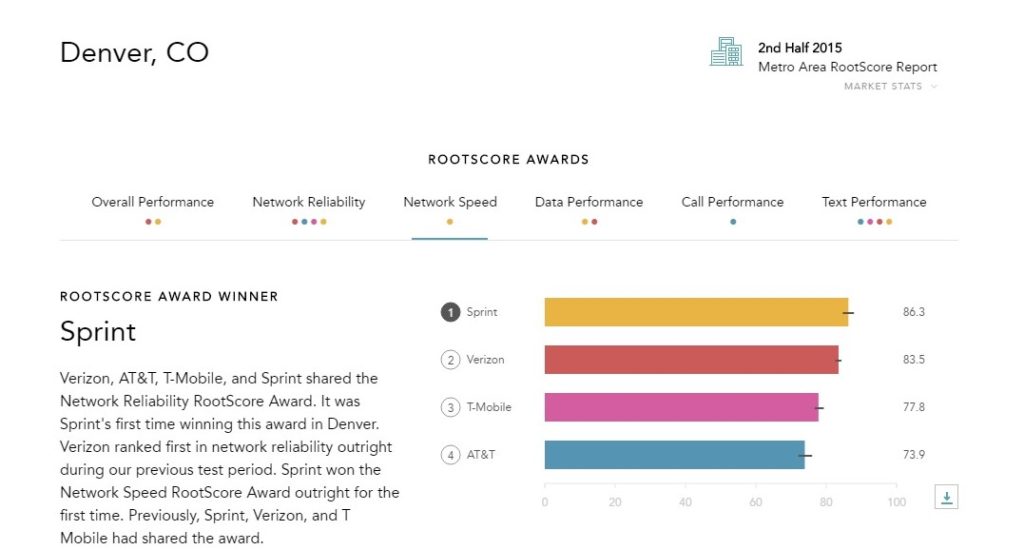 I know that Denver has a reputation for a slower pace of life than, say, New York, LA, and maybe even Atlanta, and we do love our indica. But, damn, this is pretty embarrassing. Colorado Springs? Please. Even their newspaper sucks.