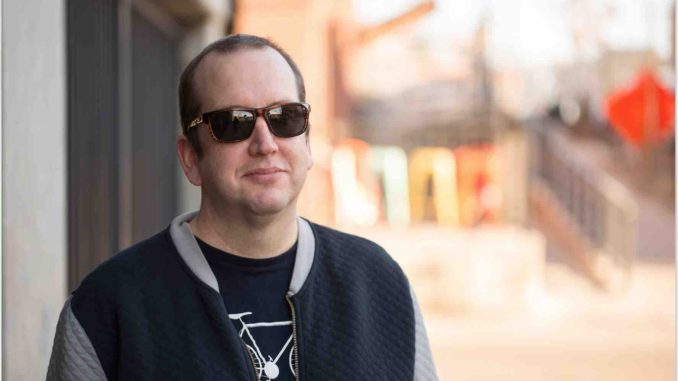 With years of playing in the background for various rock acts under his belt, Colorado's Chris Frain is set to release his first solo project under the Pattern Language moniker for Happy Robots Records.
The mini-album, Total Squaresville, is a six-track journey of analogue synth sounds that could well be described as "Kraftwerk on ketamine." An obvious nod to the German electronic music pioneers, Squaresville displays a distinct krautrock spirit of experimentation–moogy and moody with hints of Conny Plank and La Dusseldorf—that meanders just far enough without losing its sense of self. A melodic sensibility explains his promotional material's references to more accessible artists like the French duo AIR.
I had the opportunity to sit down with Frain at a coffee shop in Denver's City Park West neighborhood for a wide-ranging conversation that touched on his sound, the journey to releasing an EP with Happy Robots, and a fleeting romance with space disco.
"I've been doing music pretty much since I was a kid," said Frain. "I played bass in bands in high school—nothing super professional. Serious hobby level. About 2012 or 2013, I started really getting into old school electronic music like Kraftwerk, and that's exactly the same time that really affordable electronic instruments started coming on the market. So a little bell went off. I said, 'I don't need to ever have a drummer or guitar player or keyboard player ever again.' I know people have been doing that for years, but it's more accessible now."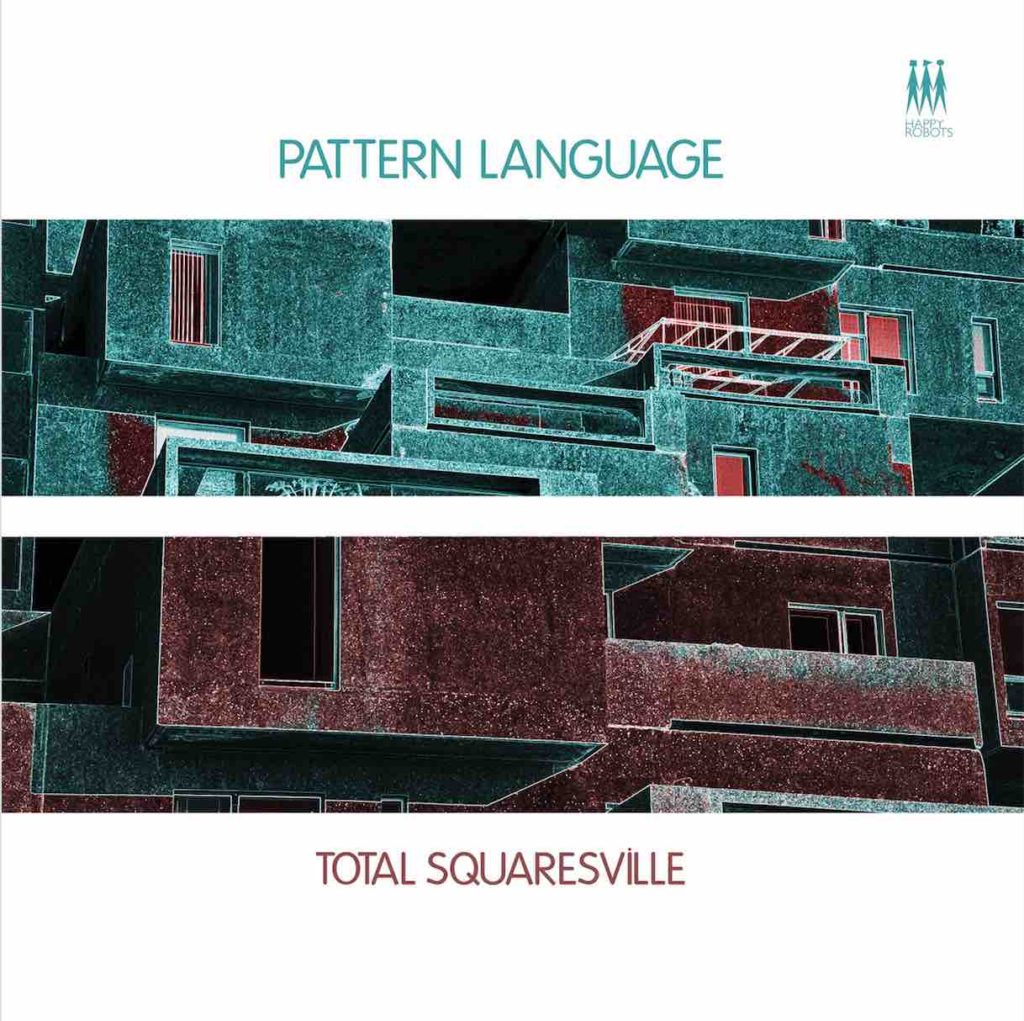 In Albuquerque, New Mexico—where Frain lived up until three years ago when he moved to Boulder with his wife—he played keyboard for indie-pop act The Giranimals, an experience that shaped his love for analogue synths and laid the groundwork for Total Squaresville.
"That was my first time playing keyboard," Frain explained. "Because I knew them, I was friends with them, and they had put out word they were looking for a keyboard player. I didn't even know what I was doing and I just said, 'I'll do it.' They said, 'Ok. Uh, how much experience do you have?' 'None.' 'We'll let you learn on the job.' And that really ignited a confidence and my passion for doing it."
Though Frain says he enjoys what he calls "delicate electronic music," as opposed to the club bangers so prevalent in today's EDM-obsessed culture, Squaresville isn't all mood and avant-garde. The eponymous track, A Pattern Language—with its four-four high hats and house claps—has a dance vibe one could imagine his labelmate Hologram Teen (Morgane Lhote of avant-pop act Stereolab) doing some serious dancefloor damage to in a remix.
"Last summer I thought, 'I'm going to do a space disco album,'" Frain said when asked about the house elements in A Pattern Language. "I quickly discovered I had about one of those in me—not an album."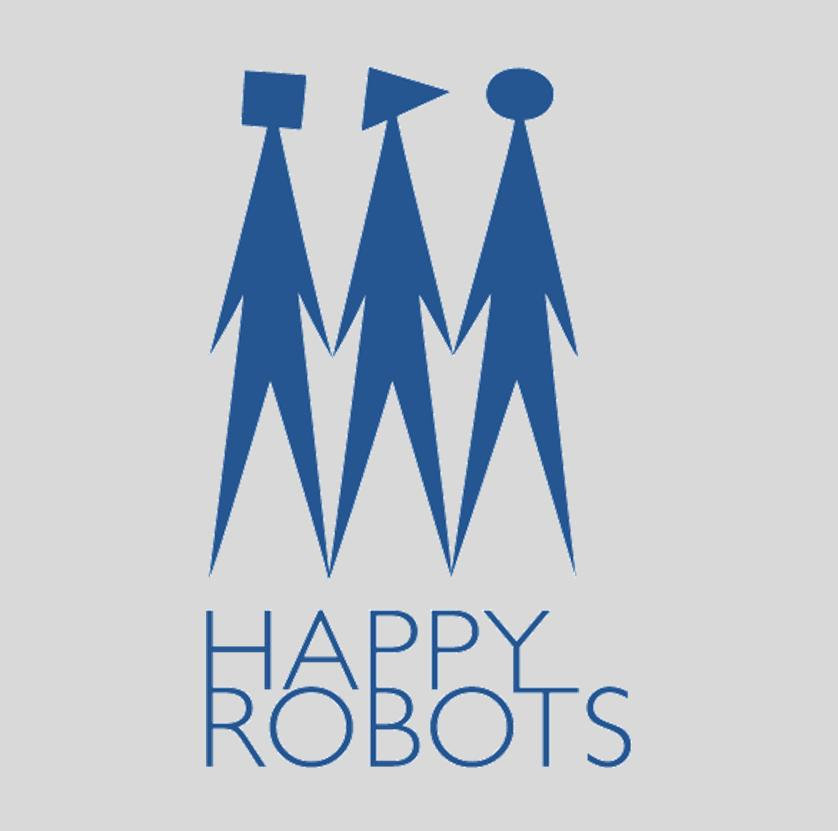 Frain connected with Happy Robots through a long-time relationship with Lhote. When she released her bizarro disco EP, Marsangst/Hex These Rules, on the label in 2016, he started doing some research.
"I'd been friends online with Morgane Lhote of Stereolab for years. She started putting out her solo work about four years ago—just putting it on SoundCloud. This was right when I was getting into making electronic music. I was like, 'this is really good; it's really refreshing.' It's not super heavy or anything like that. So we just started talking—for years I'd just check in with her once in a while. And then her Hologram Teen album came out on Happy Robots about this time last year. I was like, 'Happy Robots, huh, let me check that out. Let me look them up online.' Because I'd just done my own album and tried sending it out to different labels and got no response. Not even a reply saying, 'Keep trying, but no.' You know: Nothing. So I looked at Happy Robots and found all this, you know, electro but different—it's not real heavy synth-wave or anything, and they're a small label, and I thought maybe they'll have some place for me there, and, you know, I'm not getting any younger. So I emailed the guy who runs it not expecting a reply at all, and the next day I got a reply saying, 'Hey, sounds good. What do you wanna do?' I was blown away."
His Korg and Moog produced sound was a perfect fit in the indie boutique London-based label, which also boasts the dark synth-pop of label boss Adam Cresswell under the alias Rodney Cromwell.
"Chris got in touch with me after I put out the single with Hologram Teen," explained Cresswell. "He sent me a link to some of his songs and they were a cut above some of the normal dreary 80's tribute stuff I get sent. It was quirky and a bit challenging, but at the same time interesting and thoroughly enjoyable stuff. Unlike some of the bands that send me their music, I really felt what he did could fit in with the retro-futurist aesthetic of the label."
While Total Squaresville is indeed challenging in its quirkiness and confident in its genre-defying direction, the artist himself is a little more cautious on the eve of his album dropping.
"One day at a time," he explains when asked about future plans. "Obviously it would be fun to do a few weeks or months of tour. But, honestly, I'm flying blind."
Total Squaresville is out today. Listen to in its entirety right here, then drop a few bucks to buy the HD version. Find Pattern Language on Facebook and Twitter.