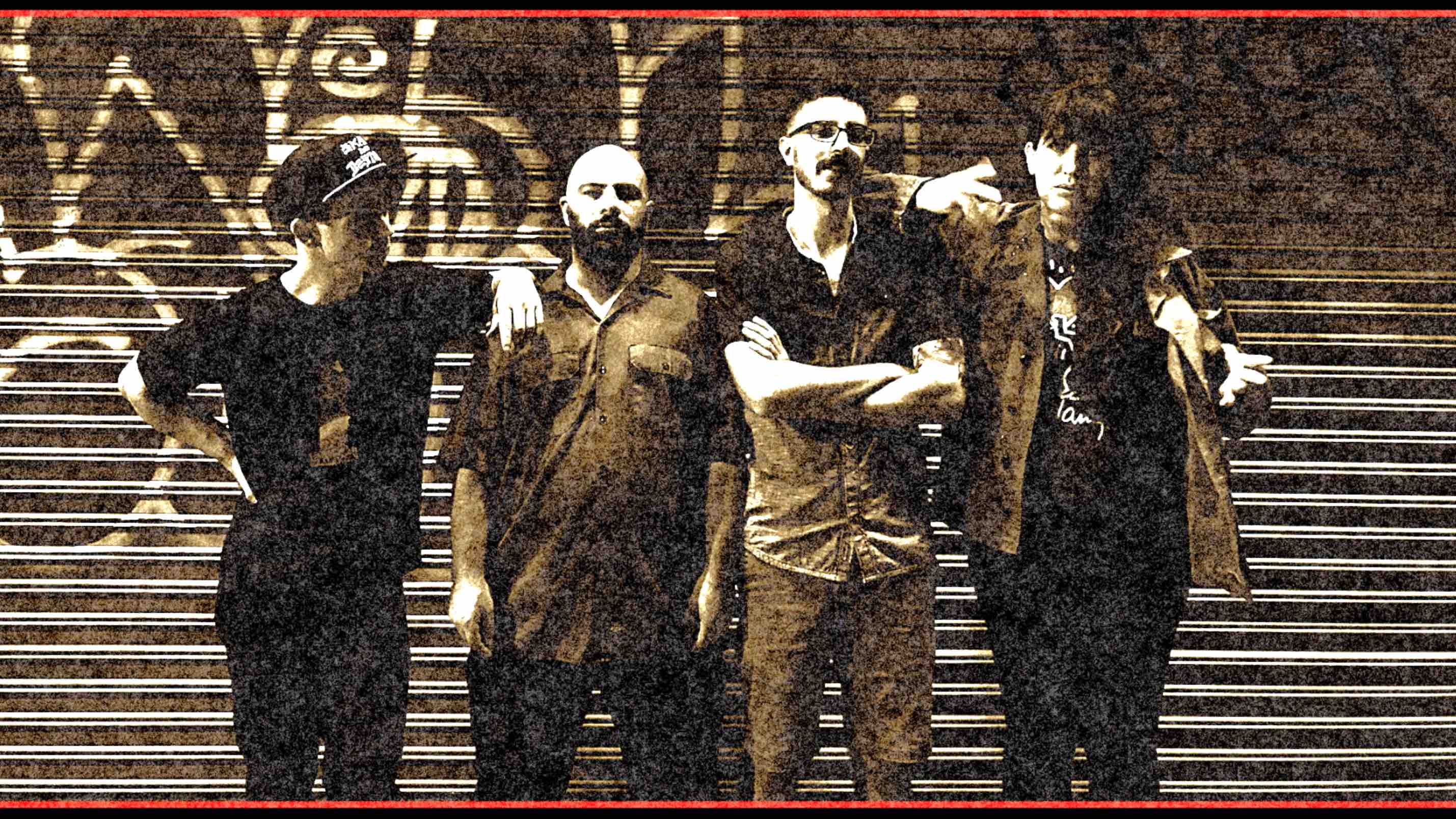 Editor's note: In light of this past weekend's conservative Christian terror event in Charlottesville, NC, Noise Journal is proud to premiere American Anymen's video for their latest single, Flag Burner. The acoustic punk track is an audacious denouncement of American fascism and the debased leadership of our nation's commander-in-chief.
Can't live with the knowledge that half the country voted fascist–I can't live with the other half fully who don't see the U.S. as a bully…I can't see artists in a few years explaining away the Trump years, sings frontman Brett Sullivan.
Below is Mike Dimitriou's take on the single. As a resident of Greece, Dimitriou has seen first hand the impact of Nazis playing a role in government. The Golden Dawn political party–described by the The Guardian as "one of Europe's most violent far-right parties"–won 500,000 votes in Greek's last general election, earning 18 seats in the country's parliament. In fact, one of the Charlottesville "Unite the Right" organizers, Matthew Heimbach, has taken a "white supremacy tour," and met with members of Golden Dawn in Greece.
Here's Mike:
"I pledge allegiance to the flag…burner." As nazi lads demonstrate far right "culture,"in Virginia, New York punks American Anymen maybe saw it coming, or are at the core of the global liberation movement, and presented their new single Flag Burner.
"Our Reality Is Now Reality"…sung over a beautiful, punk-catchy tune, American Anymen are among the punk darlings who actually speak the language of slashing all fake establishment, ignoring manipulation, singing for freedom, while mocking sexists and all bullies worldwide who tend to revel in violence. This is no Dead Kennedys fast and ripped torn punk song, no! It is a "friendly," funny leftist tune, yeah!
"They Say Right, Right, Right – We Say Wrong, They Say Right – We Say Left," like the weirdo in the back desk in class (who becomes a scientist-artist-professor later on in life)!!!
For the remaining details, please check the video, unless you are feeling OK with all that global neoliberal "attitude." Or you feel like it doesn't concern you at all…until the blood on their hands is your blood. Freedom is not staying here forever unless we all care.
Cheers for now, and don't forget to refuse, resist, and put fascists in their closet!
Find American Anymen on Facebook, Twitter, and buy their shit on Bandcamp.