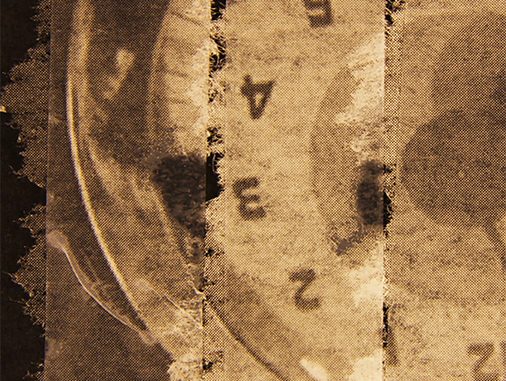 Philadelphia's experimental indie duo Tulipomania have released their new single Off The Map/ On The Outside (Spinello Remix) via Sursumcorda Records. That consistent and very talented outfit tends to release singles one after the other. Let me explain. To date, they have released four albums, as well as numerous singles, the last one dating back to September 2017 – the On The Outside single, which carried over into the new release via two new remixes. It seems they're establishing a tradition of including their previous single remixed as a B-side on their next single. A very nice, clever, and open-minded idea, which actually reveals their whole artistic manifest and reflects the way they create music. Tulipomania is comprised of two members: Tom Murray (lead vocals, drums, bass, guitar-organ), and Cheryl Gelover (background vocals, synthesizer), sometimes with Mitch Smith (guitar, glockenspiel). The team, once again, have created a musical world that is mostly based on sonic explorations. They don't play experimental contemporary music. Rather, they use the term "experimental" in terms that are beyond the "blending" of their ideas with something more or something else. Their whole idea gathers elements from indie rock and alternative varients, some easily appearing trip-hop grooves and blows, with a discreet technique of generally 'gaze music. Could factor in some slight shoegaze or synth-gaze oriented sounds, which they not only use as fillers and layers, but as harmonies (yes) or sonic platforms to build further on the musings they have in mind. On the other hand, you may hear all these as sonic ancillaries in their arrangements. Off The Map is a perfect example, underlining their intelligence, even if you may only initially see this as a good mid-tempo indie rock tune. Let's watch, and I'll tell you a few more things, and about their videos too!
Tulipomania presents an audio-visual entirety, with the animation created by band members Cheryl Gelover and Tom Murray. This resolute juncture between music and visual art has always made Tulipomania videos stand out among their peers. alternating fragmented self-portraits with imagery they pieced together, frame by frame, from thousands of individual sheets of paper. The video for 'Off the Map' has been chosen as an Official Selection at the BAFTA qualifying Aesthetica Short Film Festival in York, UK. Described as "artistic and inventive" and "gorgeous", the music videos created by Tulipomania have been featured in many other film festivals worldwide, including the London Short Film Festival (England), Leeds International Film Festival (England), Aesthetica Short Film Festival (York, England), Encounters (Bristol, England), Zubroffka (Poland), StopTrik (Croatia, Poland), Brooklyn Film Festival (USA), and Animation Block Party (USA).
Back to the music now, their new release also includes two remixes for On The Outside by London-based producer and remixer Spinello (aka Shane Woolman), who also hosts shows on NTS Radio, Resonance FM and New New World, in addition to working at The Wire Magazine and DJing as part of The Wire Soundsystem. When we say "remix" we actually mean exactly what he made, the song came incognito out of his hands. New music styles, new techniques have emerged, away from the band's familiar sound and musical appearances. He presents a sort of a dub-oriented void where he managed to work on the groove with an outstanding eavesdrop, which I am totally impressed by. Similarly, the video for On the Outside (Spinello Remix) features vintage objects animated frame by frame as torn paper and tape collages on sheets of black paper, here it is!
I think I said it all on this very unique band from Philadelphia, and here goes the whole record!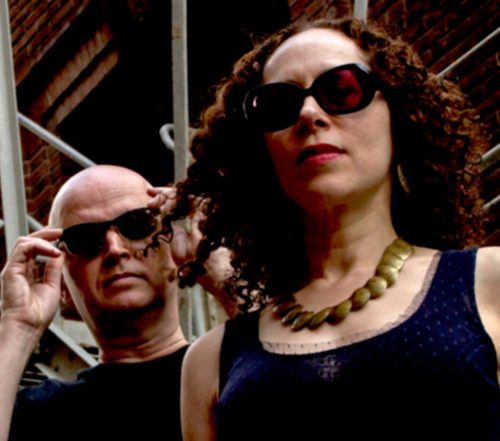 Keep Up With Tulipomania
Written by Mike D.