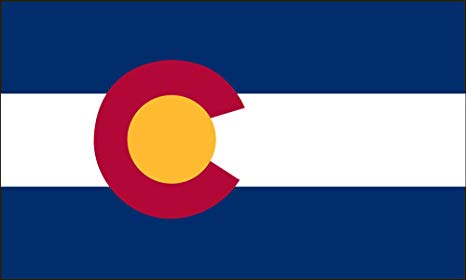 Editor's note: The owner of this blog (me) can be a bit of an absentee landlord. Our prolific writer, Mike, keeps the place up and running. Despite being based in Athens, he's developed a passion for some of our local acts and wanted to show them off. It turns out that some of them have been covered here before, and some are personal friends or associates. All are great, as is Mike's Loud Cities radio show which is worth checking out every Wednesday at 1PM MST. Enjoy the read and give it all a listen. -Jonathan
Denver-based Noise Journal has presented so far a number of artists from all over the world and will continue to support and present all alternatives agents no matter their commercial fame. One may sell 50 copies, the other may reach millions of record libraries, but what bothers the NJ is quality and authenticity, and I'm sure you all recognize our effort to constantly present to you edgy musings. Colorado Files will be a dedicated column regarding names that are located in the state and for the rest of the world to get to know them. This is episode #1. Feel free to send us your stuff in Noise Journal's FB inbox Coloradans, now turn it loud!
Reno Divorce from Denver play cute and gentle rockabilly, seeming keen on Marshall amps and maybe some Orange engines too. They tear it all apart occasionally and sound original by all means, sharing our taste in loud rock and roll. This is what they say about themselves:
"With equal parts Orange County punk, honky tonk country, and a tip-jar full of rockabilly swagger, Reno Divorce strikes a unique chord of their own."
I won't send you for looking Orange County – it is the home of Social Distortion/Mike Ness – but I will present you their latest "film" for She's In Love With The Avenue published last May. It's a coming-of-age tale off of the 2016 Wolverine Records release Ship of Fools.
And here is their latest Fair-weather Friends album, out on January 2018. Turn-it-all-loud!
Spirettes is an indie, shoegaze women's team from Colorado Springs, with hints of Sonic Youth and The Breeders too. In December they released their new S/T EP. They quote that the band is, "Ethereal guitar-driven rock, supported by pop structures and sprinkled with myriad ghostly female vocals," I may only add, "with a gorgeous groove and proper attitude in performing their style". Record is a perfect example of their intentions, here performed live at Tim Gill Center and you can tell that they simply have it all!
And as one song is never enough, here is the whole EP. Listen to it loud, please!
Melodic-psych nugaze/shoegazers A Shoreline Dream from Denver make up an astonishing outfit which may transport you far and far away with their musings. A very busy blend of psychedelia in their own terms on how to shoegaze their whole narrative. They may be intense and at the same time quite trippy. The band's catalog holds a string of maxis and on July 6 they presented their brand new Waitout EP which is, in my personal tastes, their way best work so far! Let's meet them again through another striking song, Room for the Others was released as a maxi in August 2017 and it has a very nice video too!
Now try their latest release and you'll see them standing on a brand new horizon, this is the Waitout EP.
Denver's post-punk shoegazers Lowfaith, a relatively new entry in the Coloradoan gloom rock scene, seeing as 2016 was their first S/T endeavor. A very well-knit band with enough spaces in to 'gaze it at will. Cherish is heading to and flirting with perfection, here we go!
Another knock on the door in February 2017 was from the three-track Juice Church Demos, and hello again on September 14, 2018, with their first LP On Loss. Now that is a complete work by the band which seems to has evolved shortly in all, including not only post-punk oriented grooves and shoegaze crafts in their musings but blending it all with some dream-pop vocal lines on a wider alternative horizon. I'm stuck with Saudade but it is a 9-track album where you may choose from your fave or faves. At least, give them a few minutes, they totally deserve a hearing!
Cheap Perfume from Colorado Springs, established themselves as a reckoning force in 2015. They bring femcore, punk-rock art, with the Nailed It album in 2016 and one more maxi published in September 2017 which is a protest song in the origins of pure punk. A direct anti-Nazi, anti-Trump-pit song which we couldn't agree with more in its every single second. Simple thing: It's Okay (To Punch Nazis)!
Also, nail that on the stereo!
Each week we will present a number of bands from the state, we won't stick to a certain number, this week's episode#1 has five bands just as an appetizer "course". Cheers to all and stay tuned, Mike D.