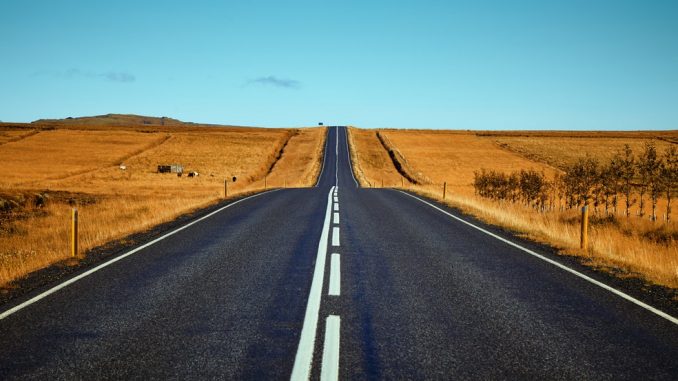 Hello, this is Mike D on the microphone and the musings. Stay tuned cause I have some pretty nice bands coming on-air, some of them are already on tour and the rest will hit the road soon. It's gonna be a busy autumn for all of us and them. So, keep these names and check when they visit your place or another location nearby. I hope you had a nice summer even if you stayed in the cities, a good company is the best relief wherever you are. So, take your car and go for a ride around the places that comfort you the most, autumn is sweat, it is also described as "the small summer", recall your best moments from summer 2018 as you breathe the autumn breeze, we're gonna be fine, never stop dreaming, I love you all and here we go! (babe, accelerate it a bit, alright, you were saying..?)
Oldie-but-goldie new wave synth-pop anthem from Merseyside/Liverpool UK. OMD's groundbreaking debut single Electricity, 1979!
London's Balearic-dub collective Rude Audio published in July the official video for the leading track To The Sun from the upcoming Rude Redux EP on October 8. Groove and coolness upon all creatures, I'll tell you more about them shortly!
The Argentinian duo of Agustina and Lucas aka Balvanera let out on August 31 the official video for Ruthlessly which is included in their latest Delusion/Desire LP (June 11). Outstanding electronic music, EBM oriented and from the streams of darkwave…come-on!
London's space-rock pioneers Spiritualized published I'm Your Man in June. On September 7 the new And Nothing Hurt album came out and they are currently on tour. If you are in N.Y. or L.A. between October 11-16 you must catch them live, visit their website for details and more dates. We have a special edition (locked in NJ's headquarters) of their first official live release back in 1993, the Fucked Up Inside LP that we will present it to you asap, for the time being, enjoy the new video!
Northampton-UK, The Venus Flytrap published on September 28 their new brilliant Icon LP. Flytrap is a blend of new wave with electronics…and occasionally post-punk. A marvelous band indeed which offers always notable albums and a team fully respected by their old comrades in new wave since 1986. This is the title song of the LP which hides many, many surprises in!
London's post-punk, shoegaze outfit The KVB released the brand new On My Skin single/video on October 5, which will be included in the awaited Only Now Forever album on October 12!
German post-punk shoegaze outfit HOLYGRAM has announced their long-awaited debut Modern Cults LP on November 9. Their already successful course made their name pretty popular to the fans and the audiences, this is the leading track Signals! You'll read more on their album in NJ!
Another striking European post-punk outfit this time from Brussels, Whispering Sons are releasing a new album on October 19. Images LP is expected to storm all venues, all clubs, all dedicated radio stations, and all stereos too! Alone is one of the leading tracks, and stay tuned in NJ! (guess something)?
Lisbon's sexy-fetish-sensual post-punk outfit She Pleasures Herself strike back on October 4 with a new "story", Abuse Me! I'll just copy-paste their own words "SPHS style of music is reminiscent of New Wave and goth sounds of the 70`s/80s and post-punk mixed into a modern and luxurious wave of sonic delight for the dancefloor."
Viva Death from L.A. is a super-group comprised of Scott Shiflett and Trever Keith of Face to Face, Chris Shiflett of Foo Fighters, and omnipresent drummer Josh Freese from The Vandals, Devo, A Perfect Circle, Nine Inch Nails, and Weezer. A Dream Team indeed which is way different than other "dream teams" which only perform but never win. Illuminate LP comes on October 26 and I guarantee to you a stunning alternative rock album, loud, louder, ready to fill venues and make people sweat. Lead single Ready To Go is only an "introduction"…
.
Finnish legendary post-punk gothic band Musta Paraati returns with a new album after 34 years, on October 19 Black Parade LP is out with 11 highly recommended and original tracks! Old wolves that clearly defined the Finnish gothic rock scene and totally respected by all the rest. The Leader sounds as if not even a single day got past on them!
We Love Mudhoney!!! New LP Digital Garbage released on September 28 with the new official video for Kill Yourself Live on September 26! We Love Mudhoney!!!
Londoner Lee Stevens and his band The Swagger published the new Heart 'N' Soul single on August 31. It is all British alternative rock, indie Brit-rock, with an not so cautiously hidden punk attitude, yeah! I love the rudeness of it and its Brit civility too, yeah! And it's an original Albion rock tune too, yeah!
Glasgow's The Twilight Sad announced their forthcoming It Won/t Be Like This All The Time LP coming out on January 18, 2019. Earlier in August 2018, they published I/m Not Here [missing face]. Wonderful music by a wonderful band!
Marty Willson-Piper has been writing and performing internationally for over 35 years. He is best known as a long-time member of Australian psychedelic rock band The Church (!!!Love!!!), and he joined All About Eve (!!!Love!!!) in the '90s releasing two studio and several live albums with them. He has also co-written music with many artists, including (my god!) Grace Slick, Aimee Mann, Susannah Hoffs and Linda Perry. He has also maintained a steady solo output, releasing six solo studio albums and three live solo albums to date. Let's go now to Noctorum which is a collaboration between Marty Willson-Piper and producer Dare Mason with a number of guests too who will be releasing their fourth album The Afterlife in 2019. A Girl With No Love is aired from the new album and it is a grand rock music song, very busy in all, sounds very ambitious too and personally, I loved it at once!
Last tune in our ride comes from L.A's valley goth three piece Black Rabbit Heart who earlier in September published their debut S/T EP. Blended by synthwave this darkwave team leaves no questions unanswered with their first publishing. Uptempo, grey, hazy, totally fresh and addictive. Enjoy, Tough Love!
That's all folks, I hope you enjoyed autumn's playlist as much I enjoyed creating it, stay tuned on Noise Journal because we have many more cookies for all! Love to all, Mike D.