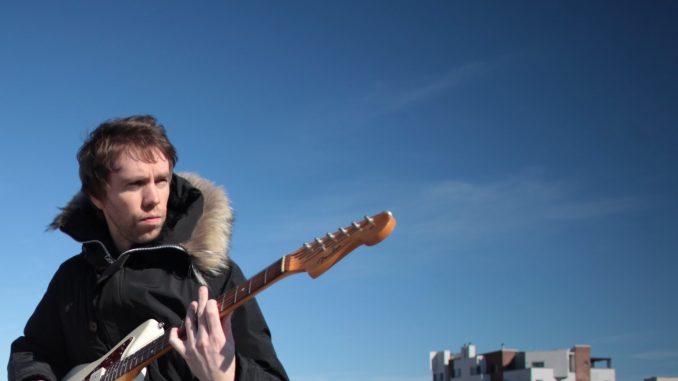 MIS+RESS's self-titled debut dropped today on Somewherecold Records. A unique album of 10 tracks–MIS+RESS is a solo ambient project featuring only an electric guitar and four effects pedals. Brian Wenckebach, a musician, artist, and sound engineer managed to write, arrange, and record an experimental LP of refined sound and positive energy.
The man is fully aware of his craft, as he was member of Brooklyn shoegazers Elika ("propeller" in Greek), and the experimental outfit Thee Koukouvaya ("owl," also in Greek). While what he attempted to do is very odd and difficult, he won the bet! MIS+RESS's music can be placed near Daniel Lanois' perfectionism and motion, and The Durruti Column's ambiance and agility.
I don't think that we can speak of a leading track or single in such a release but I'll do my best to acclimate you, so let's listen to the opener: The History Of Fishes. Pure tranquility with clever and genuinely warm content. Saying warm, I mean the use of analog stuff and peripheral paraphernalia…in the whole of the LP.
He's not interested in working on that layer-after-layer engineering and mixing technique, but provides his own weaving textures, creating real-time soundscapes as the clock ticks. In the end we witness his complete sonic canvas.
Keep Up With MIS+RESS