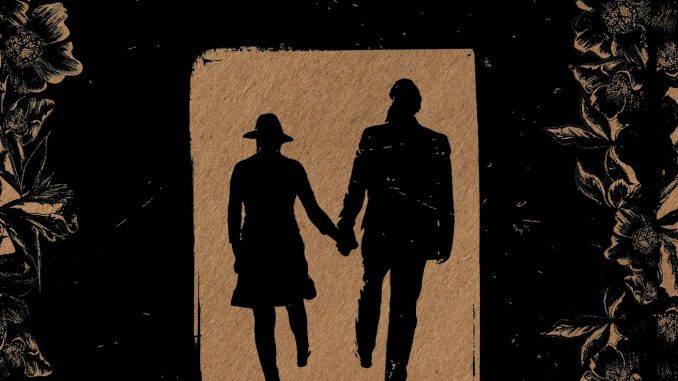 Portland's husband-wife rock'n'roll duo The Mutineers published on September 14 their brand new Threshold EP which includes six marvelous songs. Six marvelous country-wise rock n roll Americana-oriented songs where Merry Young on drums and vocals, and Brian Mathusek on guitars and vocals too, put on their passion and their trademark performing style. It's a record which hides six different stories/episodes and their own sound esthetics that may take you from Johnny Cash to Bruce Springsteen reaching The Raconteurs and the Murder By Death terminals. You got it right, Threshold comprises of electric and acoustic guitars, organ, drums and percussion, with the significant help on baritone guitar and pedal steel by Raymond Richards, who all perform and passionately narrate The Mutineers song themes. Featuring characters who are flawed, stubborn, struggling with their demons, and wandering confused, obsessed, addicted and envious in search of happiness, understanding and love. The whole record appeared to me as a sort of a road movie soundtrack, the kind of a story which steadily travels and moves along the "scenario" which however stays long enough in places to load and relate with. Nothing chases no one here, and the music develops firmly like the river's shape own stream. Could be hypnotic like in Hourglass, peaceful like in Couldn't Get Over You, could also run through "mystical" landscapes which may offer sincere emotions like I've Got The Bottle, could lead  on where streams meet in a pond as they do in Afterthought, could overflow as in Hard Sell, and could run raging downwards as they do in Drug For That. "We wrote Drug For That around 2012/13 when I felt there was little to no politics in new music. There wasn't a lot of angst because things felt sort of under control. We had a willful blindness towards our actions on the world stage. Culturally, there was this worship of gawdy celebrities that was over the top. I wanted to write something that lambasted the idea of American Exceptionalism because none of what I was seeing seemed too exceptional," says Brian Mathusek, while Merry Young quotes "This song is for those who haven't bought into the idea of American Exceptionalism, and to those of you who would like to get back to the basics of life". When not touring, the
couple runs a graphic design and screen printing business, Mutiny Studios, and in collaboration with Clovis IV, a visual storyteller, The Mutineers continued to explore the visuals associated with their song themes, helping express their music, in still images and now
on a music video. That specific song was also included in their previous album "Live at B-side" (2016) with its official video by Clovis IV coming out in summer 2018.
The band will be touring nationally through the fall. In the past two years, they have given over 120 performances in 30 states. They have shared the stage with such notable artists as The Tallest Man on Earth, Langhorne Slim, Reverend Peyton's Big Damn Band, Larry and His
Flask, The Devil Makes Three, The White Buffalo, and Murder by Death. They are currently touring the nation again so check for dates here as I believe that they mostly belong to the stage rather than in the studio. Here is Threshold EP to get a real good taste of their music!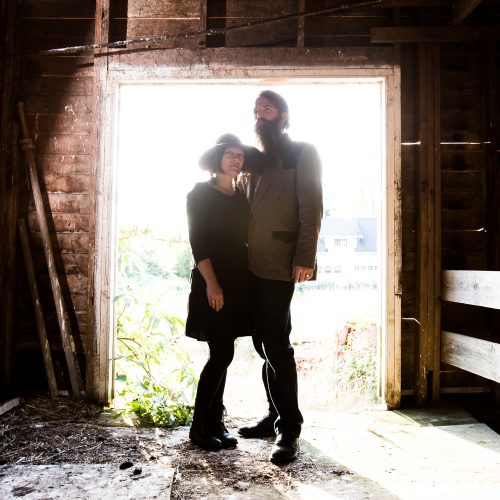 Keep Up With The Mutineers
Written by Mike D.