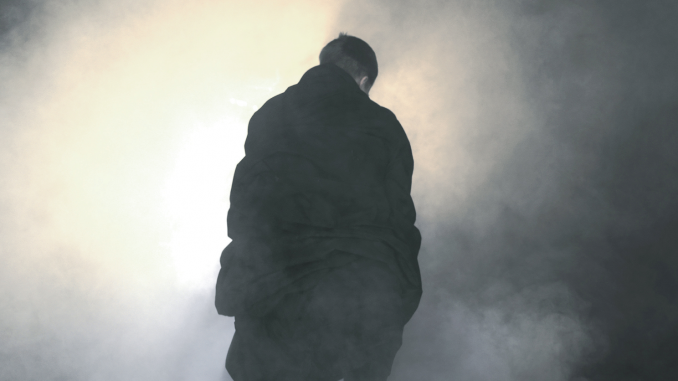 Today we present the new Modern Cults LP from HOLYGRAM, who hail from the city of Cologne in Germany and are releasing their album today via LA-based Cleopatra Records. Back in 2016, the band released "something", which shook the new wave and post-punk world as aficionados were waiting patiently on the net for the next hot piece of sonic flesh to enjoy and to feast on. That was the book of "Daria", "Acceleration", and "Hideaway", a few drops of absinthe from their very first introduction in the grey-romanticism on the wider post-punk. In awe, we sat down to carefully listen to that short EP as others began to speak about them as the group of the decade. All of us in the snake-pit (the EU) started to realize this and feel the groundbreaking for this marvelous band. For underground felines, this started to become understood that HOLYGRAM's music was like a free pass to the best band in the snake-pit grounds. One EP and the world was theirs and although we anxiously kept HOLYGRAM as a diamond-secret, we knew that we (us and the band) were in this together: the renewal of beloved genres and a common future awaiting us to share, dance, and cry to, but also to wear shinning darkwave on our shoulders once again.
HOLYGRAM recently toured with British synthpop legends OMD on their 2017 European tour and played numerous festivals, including Mailfeld Derby, Wave-Gotik-Treffen and New Waves Day. They move fast! They evolved under these conditions, sharing the stages with numerous bands and encountering European alternative culture. Modern Cults is being released via SPV/Oblivion in Europe and via Cleopatra Records in North America. Both are great labels but I must admit that Cleopatra's renewed fleet of artists are like equals among friends, a step ahead for the LA label, which blends emerging with notable and edgy artists.
It is a giant leap from the astonishing EP to the best album of the year by HOLYGRAM. These 11 tracks are like a story of our times in dedicated clubs, the story of us all living in modern-day society. It's our soundtrack and a record we feel to be "ours". Simply put, here we have 11 bullets aimed directly at the present and future – 11 songs that don't look back in anger, 11 post-punk manifestos that will shake all music "freaks", and even any headline act for a decade. HOLYGRAM play lovable music in terms of their own ethos toward sonic aesthetics from 4AD up to UPR on rails that may carry both gazers and poets, contemporary artists and hard-core punks. They don't fool you, they don't insult you, and they are not glam – they rock today's skies with no tomorrow.
It all surrounds contemplation of themes such as big cities, alienation and anonymity, hope and memories, love and identity – things that are starting to disappear in our wicked "continent". All life is included in this long-awaited debut LP. In the meantime, HOLYGRAM has already built up not just their fame, but a whole codex of liaisons between them and us.
HOLYGRAM will be playing their Release Show in Los Angeles on Nov 14 at The Viper Room, they also play Denver with VNV Nation & THE RAIN WITHIN on Dec 4 at The Oriental Theater, a gig that not even God would miss. All other dates are below
NORTH AMERICA with VNV Nation & THE RAIN WITHIN
Nov 16 Austin (TX), Barracuda
Nov 17 Houston (TX), White Oak Music Hall
Nov 19 Atlanta (GA), Masquerade
Nov 20 Ft. Lauderdale (FL), Culture Room
Nov 21 St.Petersburg (FL), Jannus Live
Nov 23 Philadelphia (PA), Union Transfer
Nov 24 New York (NY), Irving Plaza
Nov 25 Boston (MA), Royale
Nov 27 Montreal (QC), Corona Theater
Nov 28 Toronto (ON), Danforth Music Hall
Nov 30 Detroit (MI), St. Andrews
Dec 01 Chicago (IL), The Metro
Dec 02 Minneapolis (MN), Skyway Theatre
Dec 04 Denver (CO), The Oriental Theater
Dec 05 Salt Lake City (UT), Metro Music Hall
Dec 07 Seattle (WA), Neptune
Dec 08 Portland (OR), Roseland Theater
Dec 09 Vancouver (BC), Imperial Theatre
Dec 12 San Francisco (CA), Regency Ballroom
Dec 13 Los Angeles (CA), The Wiltern
Dec 14 Tempe (AZ), Marquee
Dec 15 Las Vegas (NV), Backstage Bar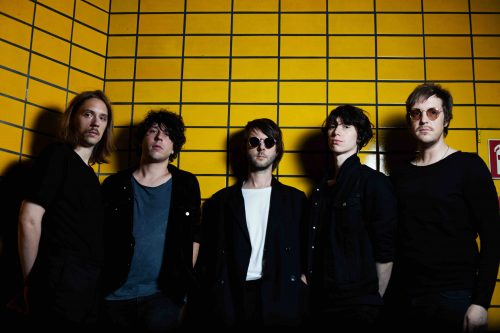 Keep Up With HOLYGRAM
Written by Mike D.