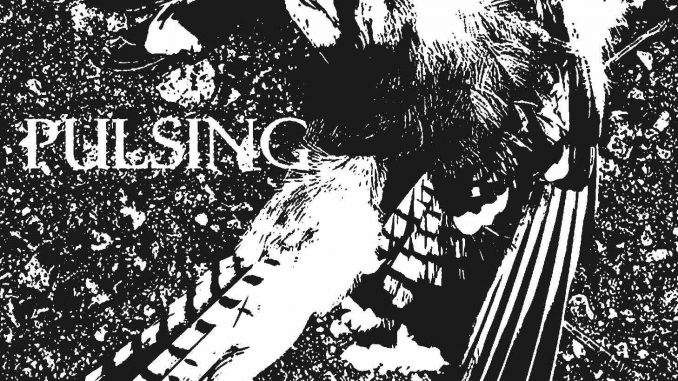 On March 8, Fred Abong released his brand new Pulsing EP. Best known as former bass player for the influential art-punk band Throwing Muses and Grammy-nominated alt-rock band Belly, and prior to that, active as a drummer and bass player in numerous bands centered on the Newport RI hardcore punk scene which gave rise to bands like Vicious Circle and Verbal Assault. Pulsing EP follows last year's successful and well-received debut solo "Homeless EP", and its an offering of 6 new tracks in the streams of his own peculiar alt-rock sensation. His unique new record can be split into two parts. The first three tracks, Footprints, Firefly, and Pulsing are all acoustic-driven and folk-oriented stories which apparently, but not hesitant at all, sustain some "ghosts" from his musical past. The three other songs of the record, Sum, Meet Me, and The Wire are seemingly appearing as an utterly alt-rock guitar riffing stiletto, as a vade mecum dossier of completely arranged ideas on the modern alt-rock songwriting style. The most thrilling aspect though is that there are no drums, basses or keyboards in the whole record. Just him with his guitars and his voice is simply enough to inject ideas into these pretty advanced, and as I said before complete music tracks.
In the meantime, I think it is useful for understanding him better to mention that Abong has been immersed in academia for the last eight years or so, completing a Ph.D. in Humanities and working as an adjunct professor in the Religious Studies, Philosophy, and English Departments at various universities. He says about the new record, "it was inspired by life and life events. You can fill in the blanks here to your satisfaction –relationships, loss, death, ecstasy, identity, longing, transformation, frustration, desire, love, hate, … etc.," and he defines more, "Songs are only one possible manifestation of the inspiration that informs existence; and if that's true, then maybe focusing less on the specifics of the inspiration behind someone's songs and more on the pervasiveness of inspiration in each of our lives would be of more benefit and utility. Your own life, in other words, is just one song after another. You should listen to those first. If you want some company after that, then, by all means, give the songs on Pulsing EP a listen."
After these words, I am so convinced that his new record came naturally out from an inner procedure and it is absolutely not a release with just-some-new-songs. There is a purpose behind this release and there is a purpose behind every track. So, here is Pulsing EP and I suggest you heed on rather than just listen to it, enjoy!!!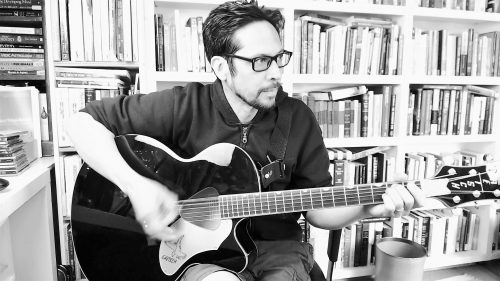 Here are the dates of the JUNE TOUR WITH KRISTIN HERSH:
06/19 Northampton, MA – The Iron Horse
06/20 Somerville, MA – Once Ballroom
06/21 Hamden, CT – Space Ballroom
06/22 New York, NY – Mercury Lounge
06/23 Washington, DC – Union Stage
06/24 Philadelphia, PA – Boots & Saddle
Keep Up With Fred Abong
Written by Mike D.