Hailing from London, UK, the alt-rock outfit Bromide releases their new single Magic Coins which is accompanied by Always Now as its b-side, on April 26, via Scratchy Records. The single will be released digitally and plans also include a 7″ on limited edition vinyl. Both songs were included in their last album I Woke Up LP which was released a few months ago. The band plays modern alternative rock music, occasionally blending it with some noise pop "annotations", and once our today's guests are coming from Albion, also expect to find in their music some clear British indie rock points. It all works fine as the band sounds fresh, groovy, plays up-tempo rock music, and offers some dancing and very interesting songs.
The acknowledged producer Brian O'Shaughnessy (Primal Scream, My Bloody Valentine, etc) recorded, mixed and produced these tracks at Bark Studios in London, seamlessly welding their pop onto their rock, and together they achieved Bromide's sublime college-rock sound. These songs were written collectively by all three band members, Simon Berridge on vocals and guitar, Ed Lush on drums, and Hugo Wilkinson on bass, who really appear and sound very much like a rollercoaster from the '90s breaking into the present times. Many bands are trying to sound like that but our friends from England seem to have it way more and better than many of the rest. Tο become a little more specific I suggest you sit with me and watch the official video of the single, it rocks!
No intentions by the band to impress, no intentions to show their love and admiration toward that glorious era, no intentions also to put their own music on race. It all came naturally as Simon Berridge explains "When we got to practice, we hadn't played together for a while and I remember starting playing the riff and Ed literally running to get behind the drum kit. He started playing this frenetic almost drum and bass beat and the song exploded. It ended up totally not where I was expecting, Magic Coins is a good example of how being in a band can take things off in directions you'd never expect." So now, the b-side tune Always Now comes as crowning and confirms the band and their frontman.
And here you may check more!!!
https://open.spotify.com/artist/7l4GWNPAIsXLRFSaCvC6pb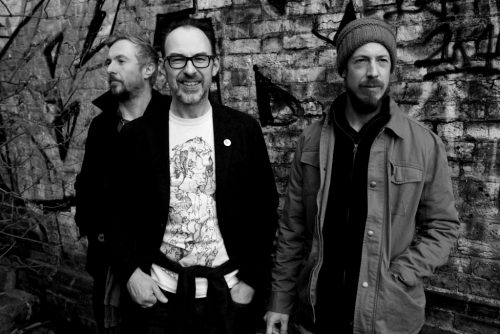 Keep Up With Bromide
Written by Mike D.