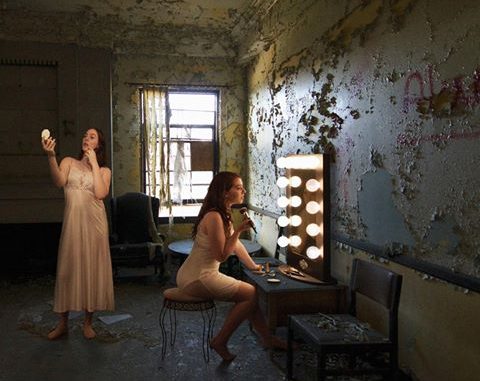 The 33.3 Music Collective has released an excellent record with many high-profile guests. The brand new Finding Beauty In Chaos LP by L.A. artist Beauty In Chaos includes 14 genuine tracks in the streams of post-rock, gothic rock, a bit of darkwave and a generous dose of rock 'n roll. A loud record, perfectly recorded in the studio, this offers dark rock delights for anyone who has been big into alternative rock output over the past 4 decades.
The BIC audio assemblage is curated by Michael Ciravolo, an LA-based guitarist who has played in Human Drama for the past 30 years but is best known as President of Schecter Guitar Research, and also for playing live and recording with Michael Ashton's Gene Loves Jezebel since 1998, joined there by Tish Ciravolo (wife and founder of Daisy Rock Guitars). So far so cool! Massive credit must go to producer Michael Rozon too who as Ciravolo quotes " is a world-class engineer, mixer, producer and musician, who pushed me to give my better-than-best on every note. A true sound alchemist, he encouraged me to explore the sounds and textures in my mind." Simply put, Rozin has created a solid sound with a very compact mix in each of the songs (and also played bass and handled the drum programming). Very recently, Rozon was nominated for a Grammy award for his production of Ministry's latest album 'AmeriKKKant'. Live drums in the studio were played by Dirk Doucette, and here come the guests I mentioned in the beginning: Ashton Nyte from The Awakening and MGT appears on three songs, Storm. The lead single of the album features his vocals and this, like many of the tracks on this album, features layers of alternative rock bliss, crowned by powerful and penetrating vocals. Let's start!
I mentioned Tish Ciravolo earlier, but you should never underestimate the wife of a rock king. She's also a queen, after all. She co-wrote and performed vocals on the track Look Up, together with husband Michael and producer Rozon. Vicente Cordero / Industrialism Films are responsible for both of these awesome videos. Hopping from band to band and inching ever-closer but never getting to that elusive record deal, Tish Ciravolo became the quintessential L.A. rock queen, having played in numerous bands including Rag Dolls, The Velvets, They Eat Their Own, StunGun and eventually her own band Shiksa and the Sluts. Combining a lifelong passion for making music with a desire to "level the playing field" for dedicated female guitarists and bassists of all ages, Tish Ciravolo founded Daisy Rock Girl Guitars in 2000. Ciravolo's dream that "every girl who wants to play guitar is welcomed and inspired to do so… "This was my chance—my duty—to change the culture and provide her and all girls with a better, more inviting experience."
Wayne Hussey from The Mission appears in two tracks, here with Simon Gallup of The Cure on bass, filigree with their presence in the fantastic tune Man Of Faith!
Uncle Al of MINISTRY blasts it all in the super-charghed cover on T-Rex's anthem 20th Century Boy!
In the bombastic Un-Natural Disaster we find King's X dUg Pinnick on bass and vocals, Pete Parada from The Offspring on drums…and Ice-T, renowned actor and frontman of Body Count!
We listen to glorious new wave to post-punk in Memory Of Love which features Johhny Indovina of Human Drama on vocals, Pat Pando from A Flock Of Seagulls on bass, and Marc Danzeisen of The Riverdogs on drums!
Fabulous work and performance in I Will Follow You featuring vocals by Evi Vine (keep that name please), Dirk Doucette from Jene Loves Jezebel on drums, and Tish Ciravolo of Stun Gun on bass!
I could literally present every track as a radio host that I am, but I prefer to mention that in this album you'll find contributions from members of Van Halen and Cheap Trick too, as well as many other names who have simply left their mark on Michael Ciravolo's well written and arranged rock songs. He says on the album that "Assembling, or in some cases, disassembling beautiful soundscapes, melodies, and chords while injecting harsh bursts of sonics … or visa versa. Light in the dark, dark in the light is the contrast that helps in realizing the goal of creating something musical that is also very visual and cinematic."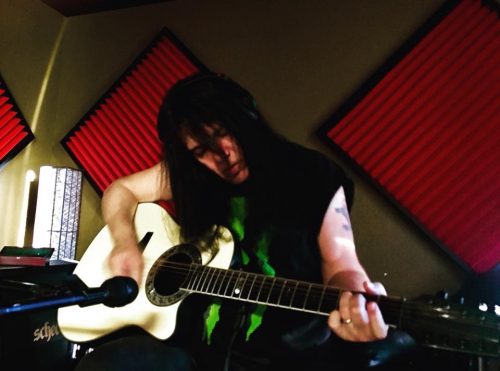 Keep Up With Beauty In Chaos
Written By Mike D.