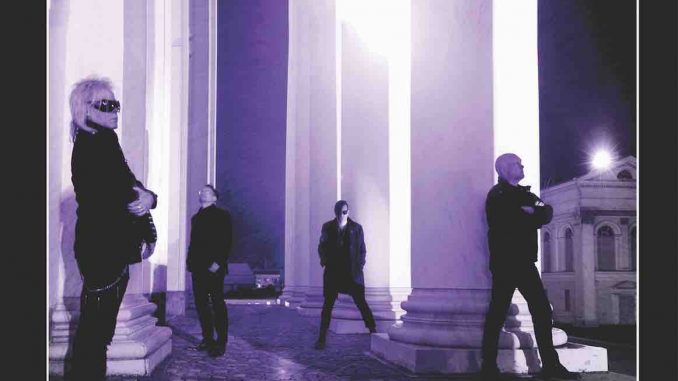 Finland's heroes, pioneers, Finland's Musta Paraati are back after decades of hibernation. They bring with them an ambitious new LP – hail Goths! Cleopatra Records took a deserved chance in publishing a new album from a band whose releases have been considered a collector's fetish – after all, they are among the masters in the wider gothic rock to post-punk genres and have come to be a real retro-cult name over the decades. All of this is due to their rock music and edgy approach since the 1983 album Pelitalossa. Musta Paraati seems to have slipped away soon after and people were asking about all the why's and how's as time passed in the snake-pit (Europe). We started feeling a sheer melancholy over that wrong casualty, which we couldn't explain.
MP disbanded after 1984's Kaarmeet record and then their souls flew artistically toward The 69 Eyes, Apocalyptica and other. As no "lost tape" or bootleg had ever surfaced for a rare release nowadays, suddenly on October 19, the band announced a brand new album. Skeptically, I thought "yeah, we were told for others…" but then a lovely PR raven (Shameless Promotion PR) left a bloody brilliant gothic envelope on my proverbial window, including the Black Parade LP with 11 original songs to die for. Gothic rock in Finnish style – here is much goodness that is bitter, melodic, narrative, venomous and majestic. Yes, the whole record is like a pumping vein ready to slash its own wrists. The main change is that Jyrki Linnankivi from The 69 Eyes replaced the original vocalist raven Jore Vastelin, who flew away to the other side in 1993. Jyrki didn't just fill Jore's shoes – he became a powerful frontman of this band, with dedicated offerings to the music, as well as lyrics on the new album. The rest of the band? They gave it their all, not trying to reincarnate their original sound from scratch, but developing into a new progressive team – with the new moon came the band's rebirth. The Leader was the first single from this album .
Followed by Nacht Der Untoten…
And I surely died with The Race Is On too which gave me great chills in its whole gothic-wise narrative! Nacht Der Untoten also threw me to the dancefloor! In all 11 tracks, you'll hear Musta Paraati's new rendition of new gothic rock music. They know exactly where to take it and you may also sense that these dudes ain't new in the pit, bringing decades of top experience with them. So here is Black Parade LP in its whole!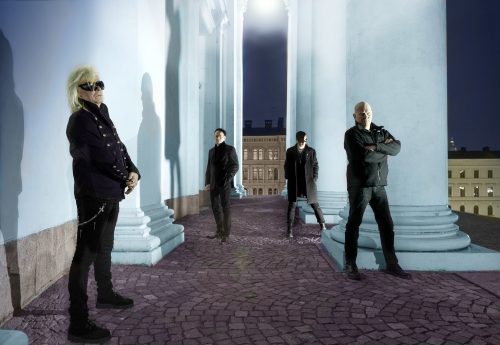 Keep Up With Musta Paraati
Written By Mike D.