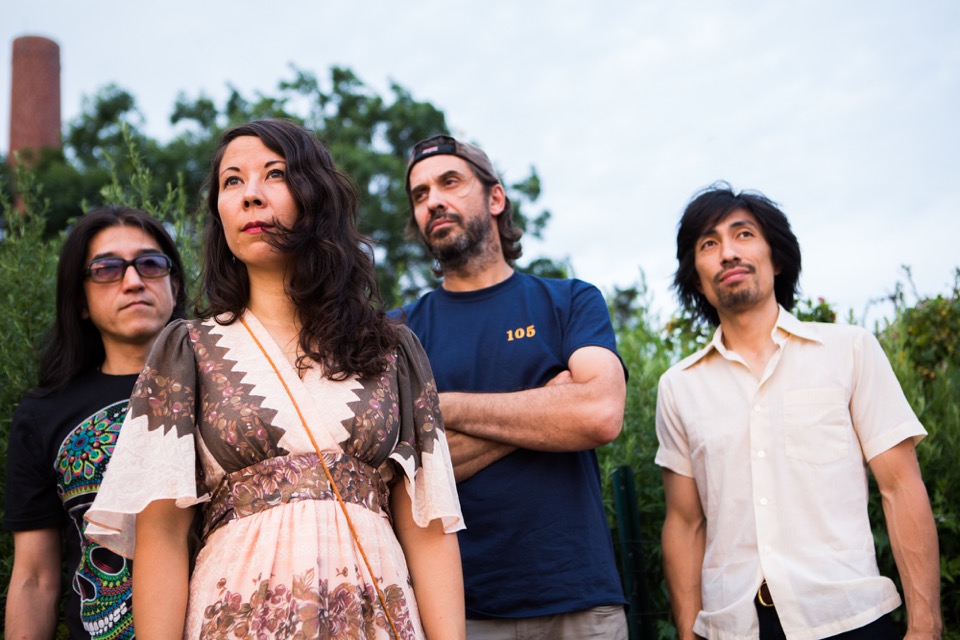 Brooklyn indie-pop tigers My Favourite Things just released their latest video to accompany the single, Some Things Stay The Same (Stay A Little While), from their latest LP, Fly I Will, Because I Can (July 2017). We're proud to premiere the video and disseminate it to the masses.
Frontwoman Dorothea Tachler says, "This song is about friendship. Its about missing our best friends from another time and place. Everything around us changed–our homes, our everyday lives, the people we live with–but our relationship, our love to them, is exactly the same it always was."
Director/cinematographer Hiroshi Shafer quotes, "Our Friends used to live nearby around the block. We hung out or talked most of the day when we were little boys or girls. When we grow up, it's not easy to fill the distance and time. I entrusted this feeling to my backyard snails and asked them to act in this music video."
And yes, there's a co-producer, the snail trainer Kazuha Otake, who somehow managed to teach the snails how to act in the video. The video and music match perfectly, a mid-tempo indie-pop and so melodic tune, with very beautiful and romantic New York scenery. You see the Brooklyn act create an organic textured sound structured with unexpected changes. Here's the new video:
My Favourite Things is on Facebook and iTunes. Stop by their Bandcamp page and drop some dollars in exchange for high quality downloads.