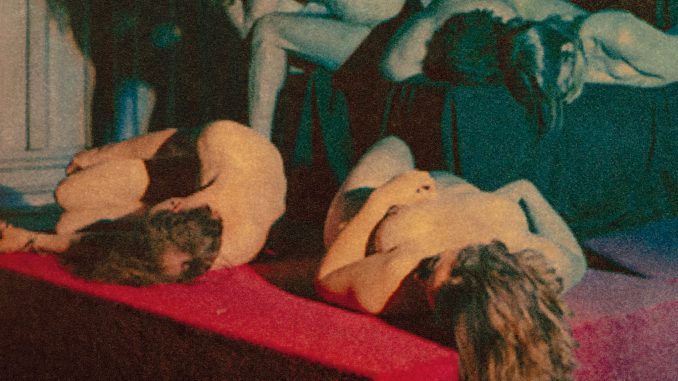 One of the most anticipated records in 2018 was the debut 'Image' LP from Brussels' post-punks Whispering Sons, released on October 19 through Cleopatra Records, a label that has gathered together some pretty cutting-edge names with important records. Whispering Sons' breakthrough release was their first Endless Party EP (2015), which introduced them to their audience and got them touring. Now the band, better at everything they do and so much more confident about their post-punk musings than ever before, has released their debut long-play and have just completed a major European tour. Eventually, this will lead them to overseas in 2019.
Among the best and hottest names in post-punk, Whispering Sons have an open field to experiment with darkwave and shoegaze and they do so upon a very steady flying rocket, with polished engines and the needed grooves along with all the required musical brain-waves. Their debut is a must-listen-to LP – an intense record filled with original passion and certainty.
'Image' was recorded over a period of ten days at GAM Studios in Belgium. It was mixed by Bert Libeert (Goose, B, Raving George – Charlotte de Witte) at Jetson Studio and mastered by Frederik Dejongh (Hooverphonic) at Jerboa Mastering, with the whole further strengthened by great cover artwork, created of Flor Maesen.
The band wrote the material on this record after collectively moving to Brussels in 2016. Between intense touring, they channeled their new ideas into the music found here. Music is a living organism, which often needs a set-up to continue and a rest to explore… Waste was the first single from this. Even before I held this album in my hands, I honestly believed that it is the opener, but I was wrong! It takes great confidence on their part and by the record label to promote the new album with track #8. A motion-like "it is only a little specimen", this song is actually is a stunning tune!
On this spectacular album, we found darkwave tips dancing along with shoegaze feedback, and we found the Brussels-based collective steadier than ever. Their lyrics are at special chapter in the band's development – 10 songs that chant of our modern days' traits and attributes, including angst and isolation, alienation, distance, and inertia. Heavy loads for the artist's quills, but true and candid in all, these are not the times of naive and artless circumstances. We are on the edge before we fall and Whispering Songs are simply singing about all of this.
Alone was the second single off the album. That big team creating the official video really studied the song and its lyrics to be able to offer such a stunning video to this music. Check this out!!!
Other songs that increased my pulse are Stalemate, Skin, Hollow, Dense, but all the songs are excellent and have something to say without hiding anything. Even their trust in synthesizers this time is more obvious and clear than in their previous releases – and a wise move. Even the picture of the front cover is a direct annotation too.
Also here's a fact that should appeal to all you trivia seekers, which is both rather sensational and has served as a stepping stone in building their reputation. But as stepping stones may appear, they seek steady and skilled runners that are capable to take that giant leap, look what I found: Whispering Sons won Belgium's prestigious Rock Rally in 2016, the same national contest that launched the career of dEUS. Since then, they've toured extensively in Europe and they've developed a reputation for their animated performances! That's why I am so sure that somebody very soon will be organizing a North American tour for them, very soon. For now, here is the album and I recommend you turn it up loud!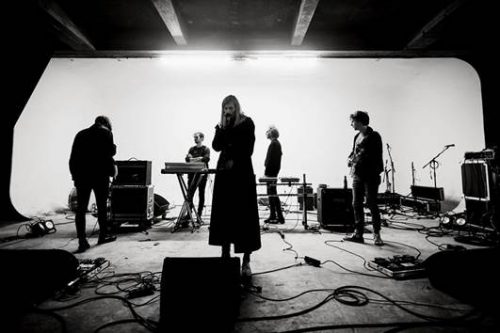 Keep Up With Whispering Sons
Written by Mike D.