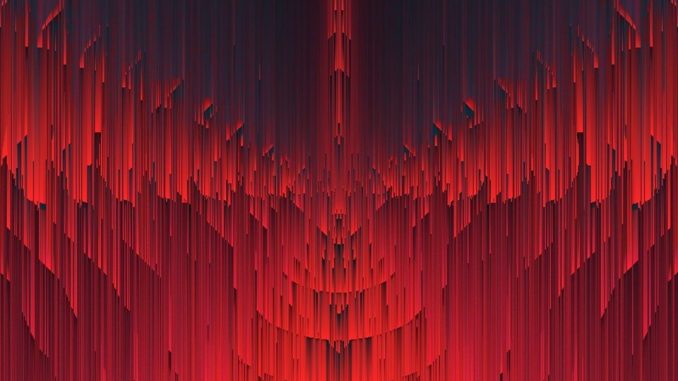 Editor's note: I'm not around as much as I should be, but I always appreciate Mike D giving me the heads-up that he's about to do something worth putting everything down for. 
The coronavirus has stripped Americans of any semblance of rationality or purpose; it's reduced us to our bare, core essence: Soulless, aimless consumers. Do you feel like anything else? – JR
2020 A.D. is a very dangerous year in a very tensed historical period. Worthless leaders all over the planet, demagogues with their amazingly stupid followers, whole nations in the hands of dangerous cold-blooded and ruthless lobbyists — violence, violence, and more violence everywhere by the police in all countries engaged in capitalism. If you have noticed and if it really concerns you, now is the time to change the game and now is the time to show our real power as we are the last two to three generations before the most dystopic global chaos ever. Make your choice, get down on the streets and the parks and all the public places, raise your voice and please do not ask for any changes…"Be realistic, demand the impossible!" Αnything other than that will be a massive defeat and you already know it. 
I will put now some nice, alternative, raw, and elegant music on this huge list, after all, revolt needs a good groove right? 
John Fryer's Black Needle Noise joins forces w/Anjela Piccard on the new single "She Talks To Angels", John Fryer musical imprint is massive, having shaped the sound of bands from Nine Inch Nails and Cocteau Twins to HIM and Depeche Mode. He is also one of just two masterminds behind This Mortal Coil!!!
Linea Aspera return with their second full-length LP II, combining analogue production techniques with evocative emotional authenticity that ties themes of inherently human experience to cosmological concepts of physics and astronomy.
'Sisters' is the debut single from Hexate. The single blends melodic guitar riffs, pulsing bass lines and atmospheric and dreamy synthscapes with dark and moody vocals. The track tell the story of female empowerment and the fight against the patriarchy.
"I wish I could go everywhere but it's so hard to do"…Russian duo Sobranie 8 18 revealed a brand new single lately and as they note; this video is about all of us, who are separated from friends and family. The emotional final makes the story a powerful hymn of freedom and love…
The Athens (GR) based electronic maverick METAMAN revealed another official video taken from his debut album 'IRINA'. 'Antigone's Stasimon' is a bliss for the dancefloors which magnetizes the senses, and mesmerizing enough without losing its target at all!!!
Taken from their latest album 'Country Girl Uncut', Boy Harsher are pushing it more forward with the official video of 'Electric'. What a band, what an influential duo is this!!!
Seattle's coldwave duo HALLOWS released their debut 'Subtle' EP in early April 2020. Consisting of Dom R. (vocals, guitar, synth, drum programming) and Vanee D. (vocals, synth, bass), their music presents layers of yearning sounds that bleed into Seattle's trademark alternative synthesized soundings!!!
Brooklyn-based synth auteurs Nation of Language entered 2020 as one of the most heralded new acts of recent memory and having already earned high-praise from the dedicated media. 'The Wall & I' is taken from their debut album 'Introduction, Presence' and the video is a loud shout out!!!
Velvet Kills from Portugal released their 'Bodhi Labyrinth' album last March. 'Bitch Face' is a killer tune and I copy their own words "Life in a fast paced society… Where romance is lost in time…. "Bitch Face" tells the story of a woman craving to nurture her senses. A metaphor for her thoughts and desires, this song speaks of liberation, with just a drop of sarcasm and a pinch of irony added into the mix."
I Am a Rocketship from Atlanta released their new 'Ghost Stories' LP last April and it was a marvelous record. 'Shooting Star' is not from this album but it will be included in their new one which is in the works. Here we have an amazing tune with a fantastic video by a very talented indie band!!!
No doubt some of the most brilliant music comes as a result of collaboration. Montreal's The City Gates published their new single 'Siegfried 1969' which involves contributions by Francis Nothingwater of Canadian cold wave band LA MÉCANIQUE and Alexander Donat of German alternative music outfit VLIMMER!!!
NYC legendary producer Martin Bisi (Sonic Youth, Swans, Herbie Hancock, Helmet, Africa Bambaataa, etc), released 'Solstice' which is his first solo record in 5 years. 'Let It Fall' is out of any trend, enjoy this psychedelic opus!!!
American psychedelic rock legends The Asteroid No.4 have announced their forthcoming album 'Northern Songs', to be released later this summer. 'The After Glow' will be included in the album and it is a hypnotic hybrid of several different genres filtered through the kaleidoscope of all things psychedelic!!!
Lovely shoegaze by The Know from L.A. Their debut 'wearetheknow' EP sold out and here is the official video of 'Someday Maybe' starring Howard Mordoh / The LA Rocker!!!
Denver-based shoegaze outfit A Shoreline Dream have announced they will release their long-awaited 'Melting' LP later this summer. Ahead of that, they present the lead track 'Seek To Hide'!!!
One of the most dynamic and socially-motivated bands currently active on the UK music scene, I Like Trains, are releasing new album entitled 'KOMPROMAT' on August 21. The new single 'Dig In' is an expository musical diatribe against the powers-that-be!!!
BREAKING NEWS: Returning with their signature sound, the legendary Boston trio Throwing Muses, consisting of Kristin Hersh, David Narcizo and Bernard Georges, release their tenth studio album 'Sun Racket' in September. 'Bo Diddley Bridge' is included in the album and let's rock!!!
London-based legends The Wolfhounds are back and better than ever with their new album 'Electric Music'. Always ahead of the times, the band have never nailed the spirit-of-now more succinctly and devastatingly than on the new album. 'Can't See The Light' is the powerful track that opens fire on side A!!!
Last April the Parisien post-punk trio Versari returned with their new album 'Sous La Peu' and it is a thunder in all. Here we have some of the edgiest and most modern creators of this genre. 'Des Images' is the leading single!!!
And still from France again comes the next one. Lyon-based post-punkers The Midnight Computers released their debut album last spring. Here is the official video of 'Tears', a very loud tune!!!
UK, Bristol based post-punkers GHUM released 'California' digital single last January, a pretty nice song  by this very promising outfit, and I copy their own words;  2020 Lockdown Edition… We made this video during lockdown with pals from all around the world – we've had it ready to go for a while, but it hasn't felt right to share it until now. We hope you enjoy it and massive thanks to everyone who took part. Stay safe. Love, Ghum x !!!
And as you know, legends rule, so I am happy to inform you that the legendary post-punk band The Danse Society will strike again in September with a new album. Noise Journal already has this brilliant release in its library and we happily present you the first single from it 'Valerio's Theme'. Be prepared for a killer album!!!
Vvolves (Wolves) is a brand new outfit based in the NW of England near Chester. On June 7 they published their debut digital single 'Momentum' and it all looks and sounds like they are ready to a bright future ahead. The official video of the song has a special note, I copy it; …with thanks to Fusion Media and Anonymous for use of footage from the documentary trailer for 'Anonymous: The Movement Behind The Mask'!!!
Founding member of folk/punk icons Violent Femmes and artist extraordinaire Victor DeLorenzo preseneds his new 'Tranceaphone' EP, a five-track offering full of intriguing fusion and fun. His signature sound is a result of his minimalist drum set. He often uses nothing more than a snare drum, a tranceaphone and steel brushes. The tranceaphone consists of a metal bushel basket inverted over a tom…and action speaks louder than words, here we go!!!
This is the title track from the album 'Radical Innocence' by Swedish indie pioneers Easy, and you will enjoy some sombre Swedish folk music piano, psychedelic and melancholic guitars, heavy drums, ending with free recitals of singer Johan Holmlund poetry and noise. The congenial video made by Easy guitarist Tommy Ericson underlines the political message of the song. Repeated watching may lead to mind expansion…
N.Y. new wave/ post-punk giants Bootblacks are set to release their new album 'Thin Skies' on September with the leading track 'Travelling Light' shaping the way to new glories for this prescious outfit, while the album is produced by Jason Corbett from ACTORS, want more?!?!?!
Irish rockers Fontaines D.C. with 'Televised Mind' that is taken from the forthcoming album 'A Hero's Death' out on July 31. An amazing band with a huge wave of fans and followers following them, and yes all things Fontaines D.C. are simply striking!!!
–"Moonrite is a French psychedelic garage rock band formed in 2015 by  brothers Yann Cracker (Towerbrown, Gentlemen's Agreements) and Julien (Qasar). Heavily attracted by the mix of the genres gothic pop psychedelic, they play dark and groovy music"…their debut album is expected in September and 'Let's Start a Fire' is the leading track. An amazing tune by all means!!!
Passionate, political and darkly comedic, IDLES from Bristol, UK, touch on everything from sexism and racism, to Brexit and nationalism, to toxic masculinity. 'Grounds' is taken from their forthcoming album 'Ultra Mono' out on September 25!!!
The last tune in the show comes from Ennio Morricone who passed earlier on July 6, 2020. There were only but a few composers in the world with such a an immersive natural talent in music and with such a vast catalog of releases, all on high quality in all. Ciao, Maestro!!!
That's all Folks! See you soon!!!
Mike D.