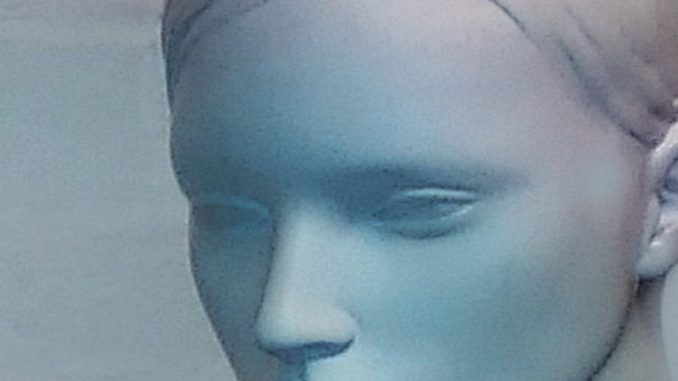 The lovely cult outfit by the beautiful name 
The Venus Fly Trap
 released their new
 Icon LP
 this autumn via Glass Modern Records. Founded in 1986 Northampton, UK by 
Alex Novak
 (vocals) and 
Andrew Denton
 (guitar, programming) after Novak parted company with darkwave post-punk band 
Attrition
, The Venus Fly Trap gained fame upon the crests of electro/post-punk music with great records and a unique consistency on their trademark sound which is, by all means, musings created for imaginary films for your mind.
Synthesizers, programming, and guitars all together form some pretty outstanding sonic narrations, based on mythology, which has always been part of The Venus Fly Trap's psyche, alongside space and science fiction too. We talk about music that comes straight from new wave's glories and storms and is based on synthetic tunnels with occasionally angular guitars – the whole wider and unchained spectrum of post-punk as it was initially sired back in these days.
They don't rush to impress because simply, their music in itself is simply fantastic! They are loaded with pure talent in riffing, imposing and yet catchy tunes and certainly, their "shady" keenness on some gothic rock music also works for them as an added discreet advantage! If you ask me what color I'd assign their music, it would be all shades of a stunning nebula although their music is not psychedelic. It his, however, very adventurous and trippy! I am amazed by the 'Icon' LP, and also by its all variety and diversities. The most difficult thing for me is to limit my recommendations to just a few songs to focus on. No way, and I bet that they wouldn't like that either. That record is like a sci-fi book with 9 self-sufficient and independent chapters, i.e. try the first two singles which came out ahead of the LP. Icon is the opener of the record, a song so imposing like standing close to an astral vessel's engines when they start to operate…listen to this!
A bit ahead from that song, Vitesse was released as a single, like a tester maybe? The song is included in the LP and it is track number 2. Sounds like the journey has passed the take-off point, and we are flying fast to the stratosphere!
In the rest of the songs, you can feel their post-punk skills too on guitars and you already understood their magnificent arrangements. Also, you should try Flashback, The Genesis of the Daleks, don't forget to dance with Deadly Nightshade, and I bet that you're gonna stick with Return of the Sidewinder! This is one of the most kaleidoscopic records of the year and absolutely one of the best too. Here it is!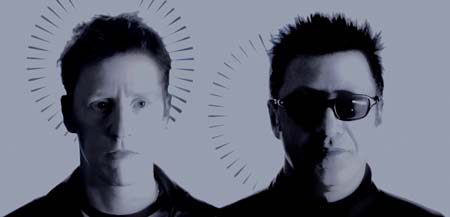 Keep Up With The Venus Fly Trap
Written by Mike D.