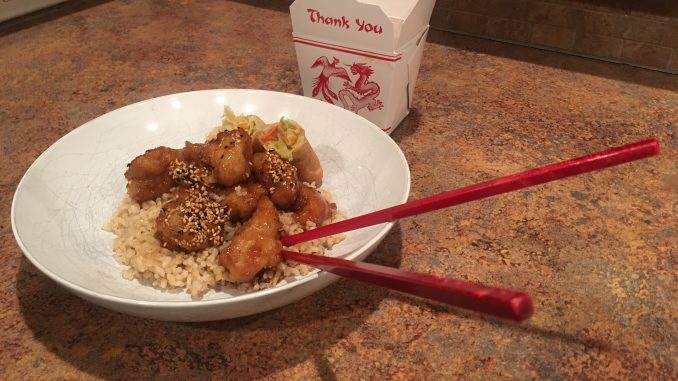 Denver's a great city for vegetarians. Spots like Root Down, City O' City and Sputnik cater specifically to our crazy diets with creative dishes in great neighborhoods. One thing the city has been missing, though, is good, deliverable mock meats from a Chinese joint. Like sesame or General Tso's chicken. Sure, there's Sunny Gardens, but it's so far out in University Hills that it may as well be in the Tech Center. Some restaurants (I'm looking at you, Wokano), have a great vegetarian menu but offer things like "sesame tofu." How boring.
I've been looking for a good, crispy ball of textured vegetable protein deep fried and drowned in a to-go container flowing with sesame sauce. And finally I've found it on the new vegetarian menu at the restaurant that invented sesame chicken–or at least claims to: Imperial Chinese on South Broadway.
It's pretty amazing. Reminds me of the takeout I'd find on the East Coast–slightly crispy on the outside despite a generous dose of sauce. Just enough crunchy sesame seeds on top: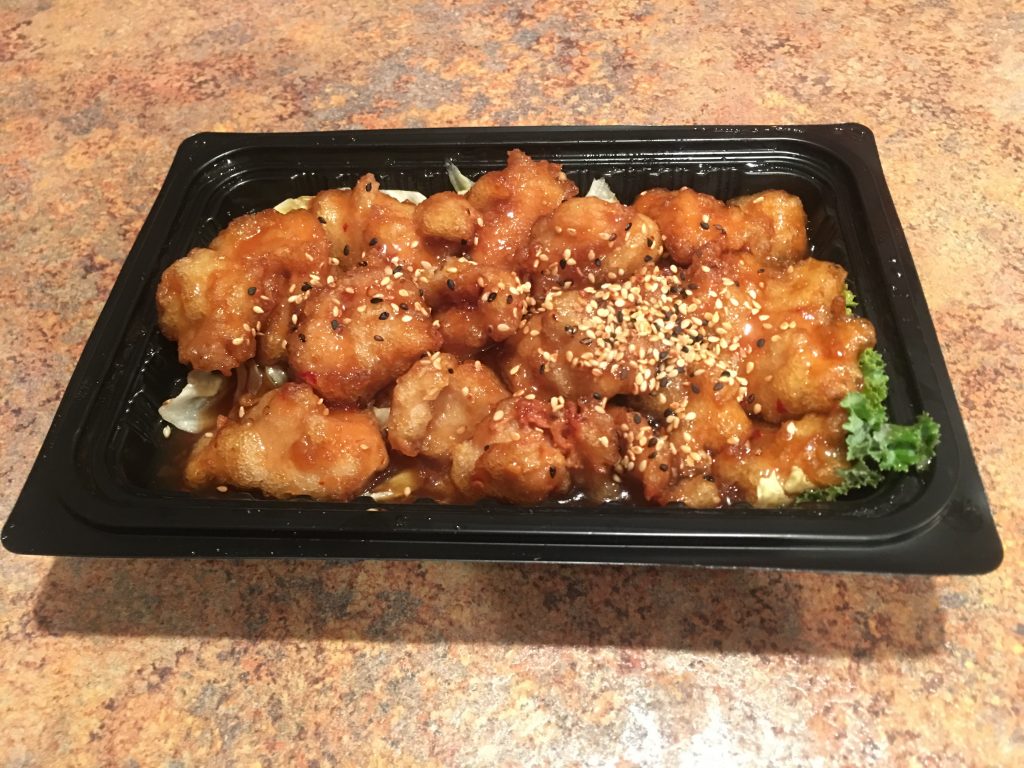 The texture of the meat is convincing to a long-time vegetarian like me–chewy and delicate. It's definitely not tofu. Besides the sesame chicken, the restaurant offers mock versions of: Chicken lettuce wraps, Hunan beef, Cantonese chicken chow fun and Imperial Chicken.
My girlfriend, who eats real meat, says, "meat is what they do best." She got the real Hunan beef and loved it.
"It was delicious–crispy and tender," she said. "Not stringy like beef dishes can be."
Unfortunately, nothing else from Chinese Imperial was that great in our two experiences. The veggie fried rice–one of my favorite dishes and hard to mess up–is pretty sad. Another favorite, the veggie spring rolls, here are forgettable.
These are images of the Imperial Noodle and chow fun as delivered. The former was bland; the latter delicious, but with too much baby bok choy and not enough noodles: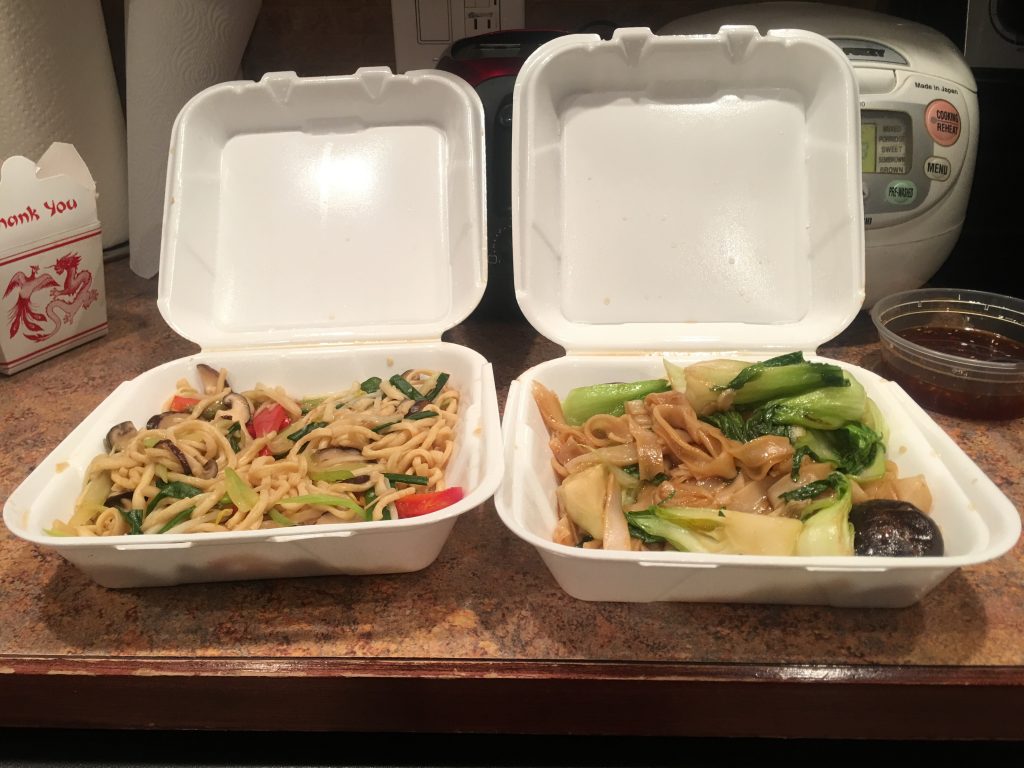 Oh! And another thing. It's a little confusing: Look at this menu, and not this menu. They both appear to be for the same restaurant, but the second comes up first in Google results and will direct you to a third-party seller (like GrubHub, except called BeyondMenu) that hasn't yet updated their menu to reflect the new vegetarian entrees. Imperial Chinese does not deliver, so we used Uber Eats and it worked just fine.
Imperial Chinese is at 431 S. Broadway near the Sam's Club. (303) 698-2800. Read their story here; it's pretty cool.