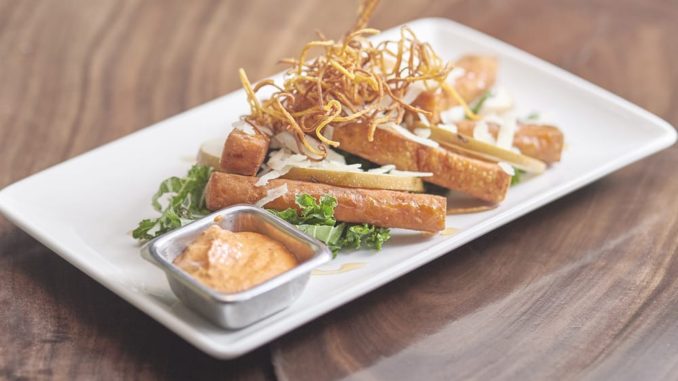 My girlfriend and I are what, in restaurant parlance, they call "a pain in the ass."
I'm a strict vegetarian, she has a serious dairy allergy—not a lactose intolerance, and not a trendy dairy aversion that allows for the occasional bowl of gelato; dairy makes her very sick. But she totally eats meat.
Together, we're vegan, or maybe omnivorous. It depends on how you look at it. In other words, we're your typical server's worst nightmare. Except we're really, really nice. And we tip well.
Lucky for us, Denver has become a fantastic city for difficult client dining, hitting No. 3 in Zagat's 2016 list of "the 26 hottest food cities." Not only is Denver the best city for singles, millennials, and entrepreneurs, writes Ruth Tobias for Zagat, but, "it was only a matter of time before outsiders 'discovered' its dynamic dining scene too."
Many of the best restaurants in Denver cater to folks of all dietary needs, and I thought I'd list this couple's go-to spots for difficult diners like ourselves. From high-end dining to casual sandwich shops and dive bars, there's something for every scene and appetite.
ROOT DOWN
Root Down in the Lower Highlands neighborhood is arguably the pioneer of creative, sustainable, high-end dining in Denver. Launched in 2008, chef and owner Justin Cucci set out to "solve the 'omnivore's dilemma'" with a place "where all dietary needs are welcomed and accommodated." With a chic décor, you'd never know the tables and chairs were made of repurposed and recycled man-made goods. The menu, however, is fresh and creative featuring a killer brunch touting masala tofu "scrambled," chai spice pancakes, and a Colorado lamb burger. There's something for everybody. Its dinner menu is amazing as well, featuring creative and locally sourced meals. Just make sure you get a reservation. Its sister restaurants, Linger and Ophelia's, have a similar vibe, and are well worth your time.
CITY O' CITY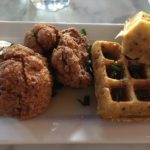 City O' City is a vegetarian-only restaurant in Capitol Hill that fools meat-eaters on the regular with its seitan "wings" (available in buffalo or barbeque), "pastrami" sandwich, and "chicken" & waffles. It tends to avoid the clichés, sticking instead to a wide range of vegan bowls and salads along with the analogue meat options. The staff is often of the too-cool-for-school variety, and that can get annoying. But the food is well worth it. Try to get a table near the front for an incredible view of the Capitol dome while chowing down.
SUBCULTURE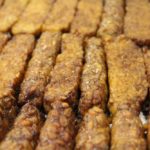 SubCulture, catty corner from City O', has a similar "indie" vibe and an array of delicious sandwiches both meaty and meatless. Classics like the Pastrami and Cubano will please your basic appetite, while the Fiat (salami, capicola, ham, provolone, etc.) makes my girlfriend incredibly happy; minus the provolone, of course. The wide range of veggie options featuring tempeh in lieu of meat are delectable. The Daisy—with its barbeque, slaw, and pickle is my personal favorite. Close second? The Bangkok—a play on a Bánh mì sandwich with sweet chili sauce and pickles. Close third? The Sancho—a warm sandwich with cream cheese, green chili, and grilled onions.
SPUTNIK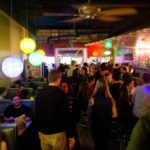 Sputnik on South Broadway is divey and pretentious, and you'll probably wait a long time for service. But if you're in the mood for creative bar food like a buffalo po' boy, hand-dipped corn dog (yes, there's a vegan version), or house-cut fries with a variety of sauces (dairy-free options available), kick back, absorb the punk rock soundtrack and enjoy the ride. It's well worth it, and pretty affordable. Bonus: They also throw the occasional dance party.
So whether you're omnivorous, vegan, ovo-lacto vegetarian, or just a picky eater, check these spots out. You and your picky friends can thank me later.