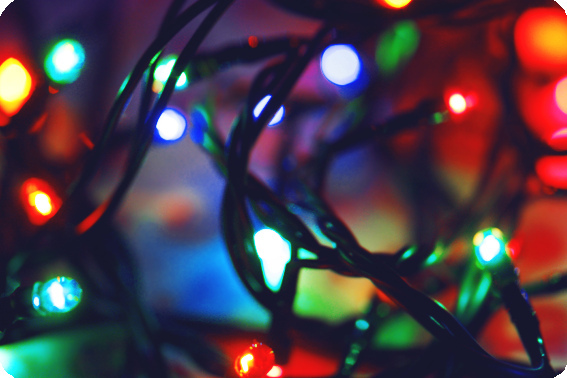 It's taking us a little longer to get into the holiday spirit this year, and maybe you're experiencing something similar. Here's our annual nudge for you:
Ethereal, fuzzy, and moody is how we like our music, and the holidays are no exception. Here's a little playlist of our favorite shoegazing Christmas tracks. Featuring the lounge sounds of Starflyer 59, the whimsical stylings of Cocteau Twins, and the new breed of shoegaze from our friends over in Ummagma (and much more), this is a spaced-out melancholic collection of tracks that nevertheless channel the essence of the holidays. And, in our opinion, a finely curated selection that breaks away from the "indie" holiday playlists found everywhere from Spotify to Google Play.
In the spirit of the holiday season, let's not split hairs about whether or not some of these acts are technically "shoegaze." We know Belle & Sebastian and The Flaming Lips don't necessarily fall into that category, but the tone and feeling of their renditions absolutely fit the bill. The full playlist is below the embed.
Enjoy, and happy holidays from Noise Journal! (The YouTube video is the ad-free streaming playlist)
Starflyer 59 – I'll Be Home for Christmas (OOP — Check out their website)
Low – Little Drummer Boy
Cocteau Twins – Winter Wonderland
The Flaming Lips – White Christmas [WXPN Version]
Mogwai – Christmas Song
Stellarscope – Silent Night (Free download at SoundCloud)
Starflyer 59 – Have Yourself a Merry Little Christmas (OOP — Check out their website)
Ummagma – Winter Tale (Buy on Bandcamp)
Belle and Sebastian – O Come, O Come Emmanuel
Low – Blue Christmas
Panophonic – Little Drummer Boy (SoundCloud)