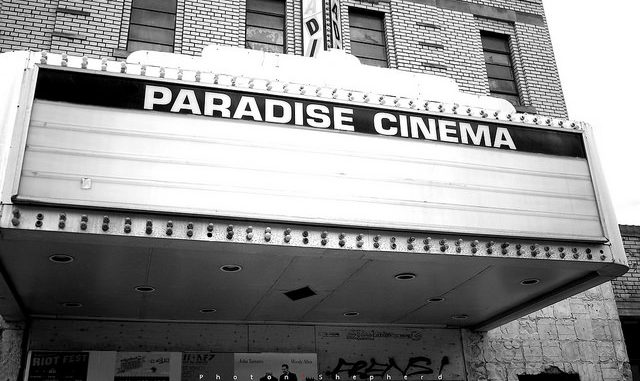 Following last week's Video Collection Part I we now offer you with great joy the brand new and fresh Part II. These are some names who published their albums a few days or a few months ago–all these artists really hooked us with their character, motion, and attitude, and we actually feel it is our duty to spread the word.
So, call again your friends to drop by your house with beers, turn it loud and start clashing on who's your fav and why. We all know how the music freaks politely disagree with each other, and we decided to delete the photo of Noise Journal's headquarters after our eeemmm…conversation! Here you go, PPL: Enjoy this collection!
Our friend from Sheffield UK Paul Littlewood let out his new double A-side single Today/Television on April 23 this year. British indie pop/rock music from the upper shelf that you may enjoy in Today!!!
Toronto's TRAITRS astonishing post-punk outfit released their new Butcher's Coin LP on May 18. They are among the most outspoken, talented and edgy bands from Canada where there's a shinning and a flourishing new generation of bands which shouts "turn the bright lights on Canada", and here is why; try the Thin Flesh!!!
From Stafford UK comes Flesh Eating Foundation with their new We Are Fucked LP, published on May 1st. They are grotesque and they let out one of the most provoking albums of the year which is all (in 15 tracks) armed with sheer electro/industrial-cyber-punk bullets…Futurelast (featuring Adam Probert) will nail you!!!
Athens-Vienna based synthesized electro-pop duo Marva Von Theo published their debut Dream Within A Dream LP last January. On May 21 the band unveiled their first official video for a song not included in the album. Unconcerned is actually the opening track but the video is for the Unconcerned Theo Remix, and I suggest you check both!
…And We All Die from San Antonio, my god! A punk/deathrock moniker that published its new and so striking Modern Day Privateers LP on April 6 including a dosen of remixes on the title song. If you see who are these Remixers you won't believe it! Go to their bandcamp and check it out, for now try the Assemblage 23 Remix!!!
Berlin's Vlimmer (Alexander Leonard Donat) is in a league alone. A musician involved in a couple of bands, a producer and a record label owner who absolutely confesses his soul in the highlighted moniker. Drones, dark ambiances, and sonic experiments in all his records only that on May 8 his post-punk tune Nebelgeist got officially visualized by the Portuguese talented video editor Piperbrigadista and the result is in the flesh!!!
Former UK's XTC legendary bandmates Terry Chambers and Colin Moulding reunited to release new music under the tongue-in-cheek name
of TC&I. Their new Great Aspirations EP features four new original recordings that allow us to fully appreciate the trademark English pop vision, try Scatter Me please!!!
Los Angeles cold-wave/synth-pop duo Cold Cave published You & Me & Infinity on April 27, an absolutely stunning record that words cannot easily describe. Here's the official video of the title song!!!
Stonerpop, the electropop duo from Louisiana published on March 9 their new and so versatile Physical Business LP, and on March 23 they let out the official (and pretty psyched) very cute video for the leading track Headglow!!!
I'll just copy what I read: "Chelsea Wolfe performs 'Spun' in the King Arthur Court at the InterContinental Hotel in Chicago, IL, Far Out is an Audiotree series where we step outside our studio to record artists in unusual environments"….That's all, watch!!!
York, UK's Mary and The Ram industrial/avant-garde/post-punks published their new The Cross single on January 26. It also contains The Dream on b-side and both songs are mixed by John Fryer. The result is imposing while the band (duo actualy) plays compact and quite narrative and sleazy styles, and here's the gorgeous video of the title track!!!
From Wales, UK, comes The Joy Formidable with their new leading single Dance of the Lotus from the forthcoming album out later this year. A fantastic video by a band of unbelievable sonic pleasantness!!!
…and after such a tune what fits better than a real and high quality shoegaze? I recently discovered Blurred City Lights, the new project of Dean Garcia (Curve, SPC ECO etc) and Jarec Leskiewics (SPC ECO, Sunset Wrecks etc) who offer monumental musings of real artistry, and here's Inside from Anamorphic LP!!!
This is the official video of the new leading single Hi Hello from Call The Comet album on June 15 by Johnny Marr, guitarist and co-songwriter of The Smiths!!!
Stockholm's ShapeShiftingAliens new single Showing My Face on March 8 from their S/T debut album, a record which has all the beloved ingredients of edgy Swedish alternative electronic pop music, a fantastic record in deed, with a great and a stellar video too!!!
We presented here the new sonic novel by Portland's industrialgaze trio We Are Parasols which was released last December, a stunning artistic effort by the band, a stunning record in deed. On February 8 this year they published the "chapter" SS.Tab official video and you must get to know them better, come on!!!
One more official video for the Rhode Island songstress Jenn Vix from her latest album Unlocked. Here's the alternative mix of the lead single Complicated Man by Danny Chavis of The Veldt who also played the guitars!!!
Hamilton, NZ, DateMonthYear published a new single on January and "DateMonthYear tends to make music that blends pop melodies, rock dynamics, and movie atmospheres" as they quote for themselves. It is indie, alternative-cinematic rock music, with a very good and touching video for March!!!!
and OMG, Breaking News; Brand New From UK's legends The Charlatans – Totally Eclipsing!!!
That's All Folks, we hope you enoyed our show, Mike D.