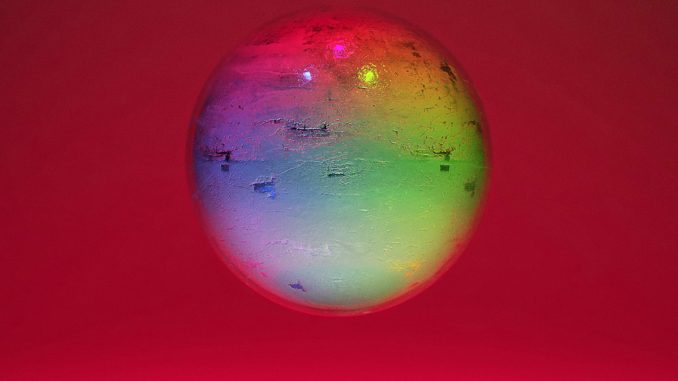 Portland's We Are Parasols is out with its brand new Inertia LP on No Movement Records. The three gang members are D. (the witch) on vocals and bass, Jerman on pianos, synths, programming, samples and guitar, and Mister Alec Eye on drums, programming and synths. The album finds them gazing on society's troubles with sharp eyes in the heart and acute reflections in their lyrics. Inertia is a 14 track manifesto in all, music-lyrics-artwork-photos are created to enhance and provide their intense craft work.
Their teamwork is compact–solid as they sound in that sophisticated and "menacing" musical approach, and that short paragraph above could have led you to an industrial metal band, but they're not. Mostly synthesized music that is programmed under the shoegaze sky and led by a very confident vocalist who leads the songs into a more "witchy" narrative, the band unveils their intensity with great confidence.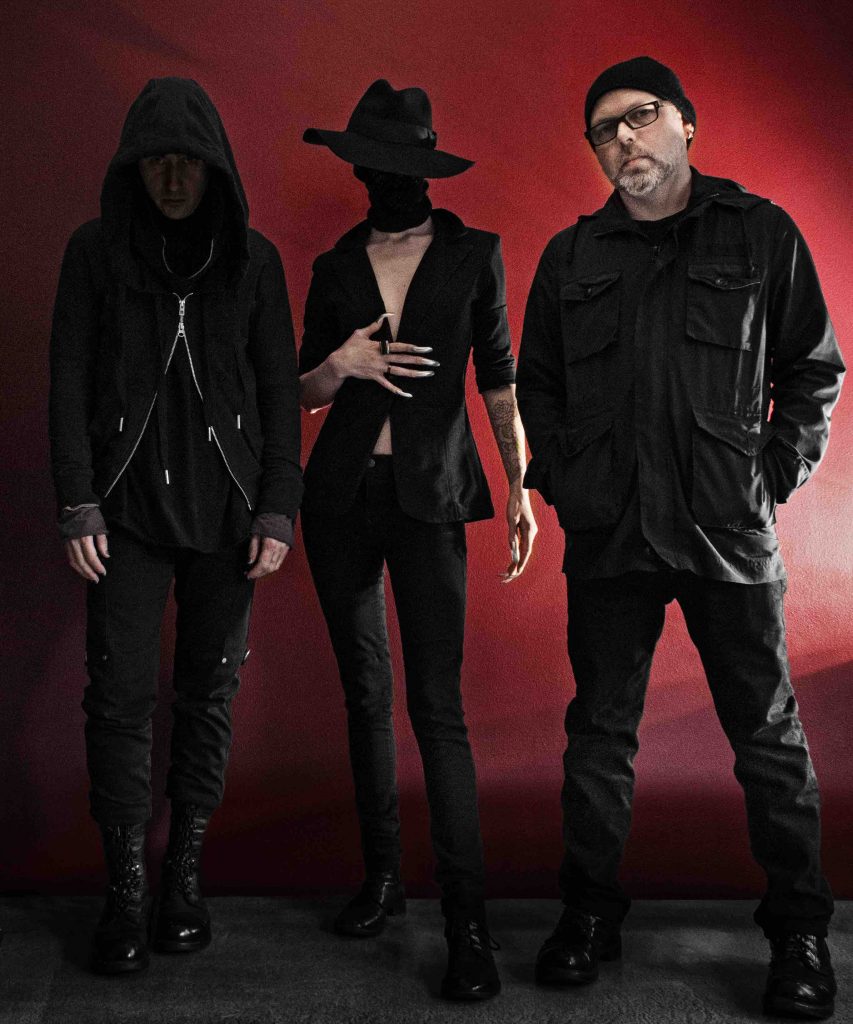 Industrial music, shoegazed-out and electrified, with a mystical sound, the record is full of pleasant surprises. What amazed me is that they don't follow a straight line, but rather navigate a route full of turns, and every time, in every song, I couldn't realize in the beginning their purposes. Isn't that a very modern approach and the hallmark of their talent? And here comes another cell to add in Inertia: The record is constructed under the concept of telling a dystopian tale of violence, technology, politics, and control–featuring an android feminist anti-hero, known only as a synthetic sex-tasked android body…ss.tab and listen to the lyrics…
The whole of the LP reminds me some of Jodorowsky's stories, where dystopic futurism is occasionally in the same hand with the present, and where politics are always involved in all the meanest means. Parasols wrote an amazing music score for their own dystopia. Let's watch the official video for Dim, and the band says, "This isn't the video we intended to make but it's the video we felt we had to make." That says a lot, believe me, here it is!
One more positive among the many I found is the targeted use of instruments–synthesizers that transform from smooth and glassy to jagged and bloody, or guitars that can be a drill or just fillers, and vocals can be a whisper or a howl. Consider each track as a chapter from their book, where the music is dedicated and holds a special arrangement for it. It's like holding their graphic novel in your hands with the music score built in.
Inertia balances on thin lines: Light and dark, electronic and live sound, hazy and clear–all these elements are artistically developed by a trio that has a very clear vision of their sound. It's obvious that it wasn't an easy job in the studio. The record is tuned and heavily processed, with an outcome indicating a band that can perform it live. The record has that hidden "we are live performers-message-only." Listen with care and you'll get it–it's a great LP!
Keep Up With We Are Parasols
Written by Mike D.