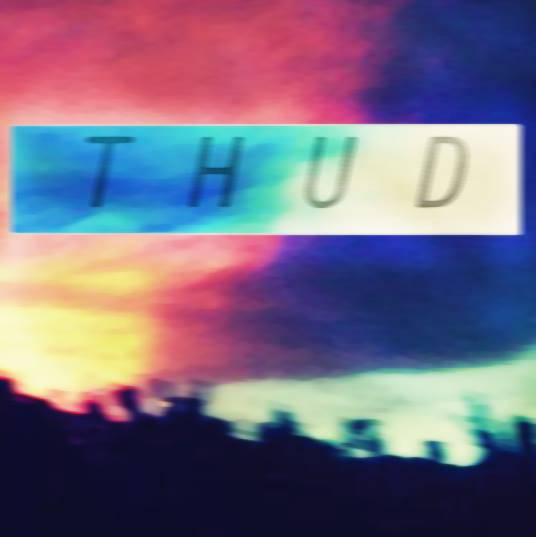 We've written a bit about the shoegaze renaissance that has been bubbling in the indie rock scene for the last decade. While the whole "nugaze" thing really kicked off in the early 2000s, there have been some great acts spearheading the rebirth recently; Whirr, Deaf Heaven, and Carmen Villain come to mind. All of these artists aggregate some of the best elements of late 80s/early 90s shoegaze–the layered guitars, the reverberated vocals, the droned out wall of noise, then personalize the sound with results that are generally more accessible–and oftentimes better–than their shoegaze predecessors.

The latest band to tinker with the sound is Thud out of Hong Kong. While neighboring Japan is sort of legendary for churning out all sorts of experimental rock, Chinese-controlled Hong Kong is not exactly famous for its music scene, indie or not. Thud just may be out to build a reputation for their home city with a new single entitled Lime, a little dreampop gem.
Like Whirr and Carmen Villain, Thud is undoubtedly influenced by the early shoegaze masterworks. The chord progressions in Lime remind me of My Bloody Valentine, and Slowdive is name-checked in their promo material. The female vocals could be Bilinda Butcher, or maybe Elizabeth Fraser, but are buried in the production so all you really get is a haunting melody. And it works. Far more interesting, though, are the unique touches Thud introduces in this track with arpeggiatted guitar work dotted throughout and a frolicking psychedelic synth that bursts near the end, both surprising and delightful.
This isn't your stereotypical "wall of sound" track; it is minimal shoegaze–bass driven, with intermittent eruptions of distorted guitar. It manages to be bright and accessible while maintaining a proper lo-fi shoegaze aesthetic. Those vocals are a big help there. The band is obviously finding their way right now, but if future releases build–and improve–upon this sound, we can expect great things. We'll definitely be keeping an eye on them.
The track was released today by Border Series–you can grab it at iTunes, and follow the band on Twitter.
-Alibi