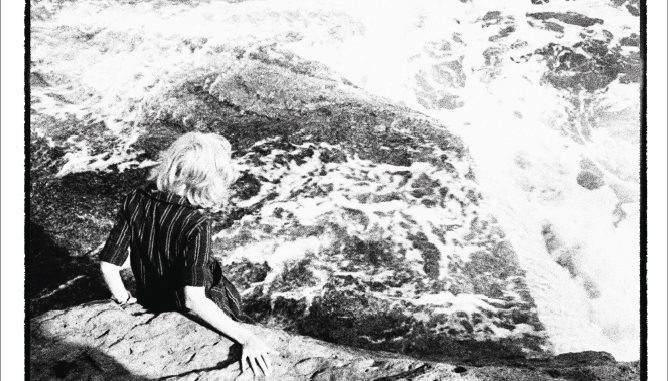 Fantastic! Seattle's Nostalgist releases his new Disaffection LP on March 19 in vinyl format, and digitally on March 30 via the band's own Nostalgium Directive label. This is an astonishing record that should excite all fans of post-punk sounds, and even shoegaze. Music that keenly flirts with some post-metal too: A musical canvas boasting all shades of black, from light grey to the pitch hue, and–as you may assume–a quite emotional release too.
Founder Asa Eisenhardt lists eclectic influences–from Textures, Fields of The Nephilim, Lycia, all the way to Catherine Wheel. That unique taste led him to write six state-of-that-art songs, including a cover of the latter's Texture. The man played all instruments alone, but invited ex-Aggaloch drummer Aesop Dekker to put his mark on the recordings.
More recently, in the fall of 2017, Alex Entrekin joined as the new drummer, building on Dekker's crushing performances while bringing nuances and twists all his own. Monte McCleery (also of Seattle funeral doom outfit Un) is currently filling in on bass.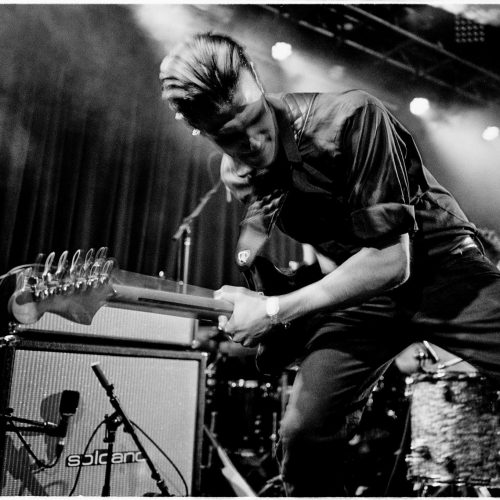 Isolation, but not depression, can better describe Nostalgist's music in its personal and intimate feel. No matter how intense and groovy a live gig can be, these artists magnetize the senses like summoners, while the crowd listens astounded. That is what happened to me when I experienced twice a live performance by Fields of The Nephilim–first the main course, then the beers with friends, and while listening to Nostalgist's record I felt exactly the same. I was thrilled by the music and Eisenhardt's and Dekker's performance sent shivers up and down my spine along with that..that isolated breeze unleashed in each song.
The first track, Pendulums, glued me to the sofa with post-punk fuzzes and conclusive drumming firing something amazing and strange at my eardrums. The voice. Throughout the LP, Eisenhardt's vocals seem to balance on semitone edge: A bit up, a bit down, and that treatment–often used by gothics and post-punks–led the song to mysterious pathways, enhancing the whole of the performance, not only the emotion of it–brilliant!
But his talents in post-punk song-crafting are illuminated in the darkest moments with the warm, glowing embers of nebulous shoegaze. Like in the teaser for the LP, Present:Tense where he scooped the cream from all post-shoegaze golden cups, imagining a totally anthemic song with extraordinary beauty on guitars. It's astonishing in all its shoegazed performance by the two musicians, who clearly give lessons in how to arrange such beauty in only four minutes, man!
And just as I was convinced of their skills, feeling pretty confident in their craft, Petrichorale hit me with the though: "Mike, keep your mouth shut. Just keep on listening."
Six minutes of a musical narrative in an amazing doom-post-shoegaze whirl where they proved once again, but on a different level, why they worked together on this record. Elegance, crux, gloom, and pleasantness all together, masterly arranged and leading to another impressive tune, Threshed At Dusk, Winnowed At Dawn. Here, all the words I put in this article were confirmed! Last, the cover of Texture from shoegaze legends Catherine Wheel's 1992 classic Ferment debut. Most respected cover by the band who went beyond redundancy, incorporating, yes, more post-punk hints. Love is simple, right?!
That's all for the Disaffection LP by Nostalgist–an amazing release to come in March, and I'm sure that many of you will stick to it for a long time. For now here's the link to get details and listen to Present:Tense, loud please!
Keep Up With Nostalgist
Written by Mike D.