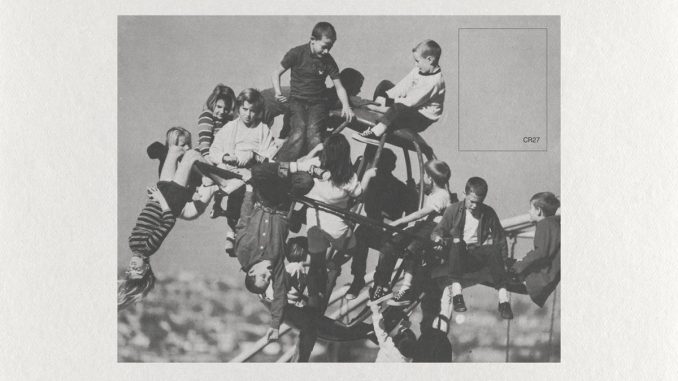 Hailing from the city of Le Mans in France, La Peste is here to tear apart the standards that come along with the post-punk "attitude" and its norms. The band published their debut Ossuaire (ossuary) album last December on CRANES RECORDS, a striking 6-track record that slammed the world, leaving the listener astounded and amazed with its vitriolic sonic package.
"The cover has no opening, it is up to the person to exhume the disc. To allow the incision, a razor blade is provided in the photo of the front." — an enigmatic note by the label, and if you ask me about the content, I could describe it like, "You're holding a cup of hot, bitter chocolate, laying under the guillotine." The band is passionate about the local scene, and shows it by organizing concerts, hosting radio shows, and multiplying post-punk, dark-folk, and shoegaze projects.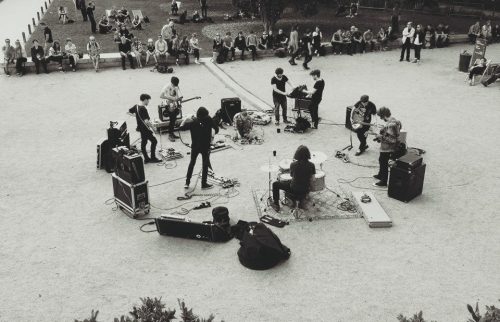 But what about their own music? La Peste plays loud and edgy post-punk, blended with a certain garage sound, very passionately performed in a quite mocking attitude toward society, while they also blow some decadent death-rock breeze on it. OMG the band sounds furious and well-skilled!
"Their specialty: to assume their fragility by disdainfully invoking their inner demons. The mere fact of singing is put in difficulty by their breathing problems but they will, however, risk shouting. A sacrificial behavior that defines more this album as a passionate and hurt object," quotes their label again. Et c'est la peste, et c'est la peste, et la peste qui te dévore – And it's the plague, and it's the plague, and the plague that devours you. Here!
Raw-to-the-bone music, and I assume that you caught all the elements they include, as well as all these I put between the lines too. Crude but not cold riffing; the opposite, I'd say. They're young, they groove, and the world belongs to the carping youth. Daughters And Widow, please?
So, if you got infected by The Plague (La Peste), here's the link to grab Ossuaire for free or (better) throw some love to the global DIY underground scene–they'll need some new amplifiers soon enough!
Keep Up With La Peste:
Written by Mike D.