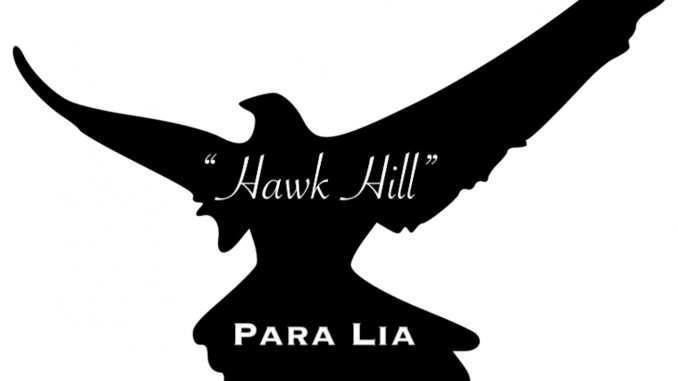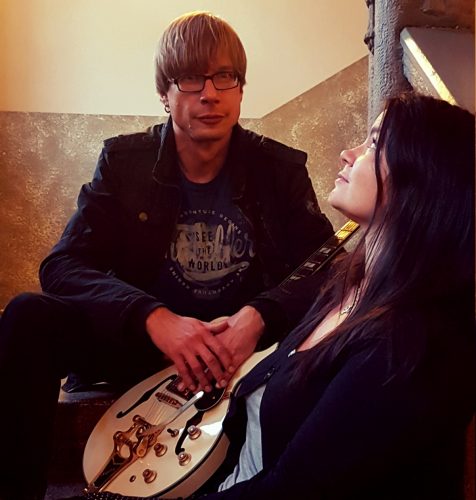 German melodic alternative / indie rock duo Para Lia published their new single 'Hawk Hill', on June 14. A special Bandcamp edition also features two additional tracks: 'Over It (single version)' and 'On My Way Home' that appeared in their debut album 'Soap Bubble Dreams', a collection of 10 tracks released in March 2019.
At first I was utterly impressed by the band's name! You know me, I am a Greek guy located in Athens GR and look at this; comprised of René Methner (all instruments and vocals) and Cindy Methner (backing vocals), their band name was born of their love for Greece, with para lia, (παραλία) meaning "beach" in Greek, a name full of mystery and optimism. Talking with the band, I found out that they talk a little Greek and that period they were on holidays in Greece, again! It is obvious that the endless deep blue of the Mediterranean has captured their senses for ever!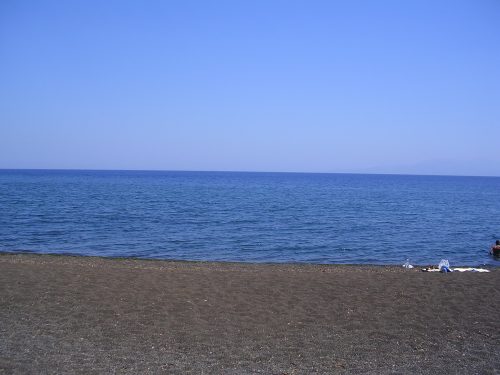 "Hawk Hill is about my love/hate relationship with the small insignificant town of Falkenberg, where I spent my childhood. In German, 'Falke' means hawk and 'Berg' means mountain. But in fact Falkenberg has no hawks or mountains. The words 'Hawk Hill Lane' popped into my head one day while working on a guitar riff, it was a 'Penny Lane' moment, reminding me of the street I walked down every day to go to school. The vocals reflect today's view on a town with the same fate as many small towns in rural East Germany," says René Methner.  "After big political changes in early 90's Germany, many jobs were lost, youth moved out, schools and cultural centres closed, the cash flow stopped and small towns like Falkenberg fell dormant – kind of like a dead end street. You still can smell the fragrance of the past. Both Cindy and I grew up in Falkenberg and even lived on the same street, but we never met back then. We met years later and understood that we've walked the same streets and shared the same roots – a great good omen for walking hand in hand into the future." 
Keep these words, and then put in the equation my words about the band, and there you have it. Turn it loud please because here we have a loud guitar riff which opens the way for the rest of the artillery, and what stays at the end of the song is a positive mood all over! 
The other two songs are a bit different, touching on melacholy and some weird sweetness, Para Lia unveil their beautiful fan to expose the rest of their likes and influences which swing from Arctic Monkeys, and Arcade Fire, to Pixies, and some Dinosaur Jr., while also revealing their keen on the 80s romanticism.
'Over It' is a mid-tempo melancoly which hides a characteristic expectation inside "our hideaway in our favourite coastal dune, is waiting lonely in the morning dew…..when the whole world decides to battle against you and me, we'll get over it, we have the clue". The guitar and the drums in that song are like the winds and the waves hitting on the conversation. That endless kind of a debate which we all had and will continue to address every summer on the beach, and the band plays loud for me and you.
'On My Way Home' is the musical road trip in the whole story and in terms of its seemingly lazy pace it all sounds as we are watching a pretty serious conversation in there. Rock and roll songs often appear like that, rock music is full of manifests and questions, "and when i left all this – i got no clue about it –  gone days are never gone". Expect to find a solid and an inspired guitar work in here too!   
"Para Lia is the most intimate music project I ever made. It is just everything I was breathing in with regards to music influences in the past few decades and my personal musical development over the years" says René Methner.
The record is a must listen, especially in the summer where the mind relaxes a bit and becomes more receptive. He is the 'Hawk Hill'!
Keep Up With Para Lia
Written by Mike D.