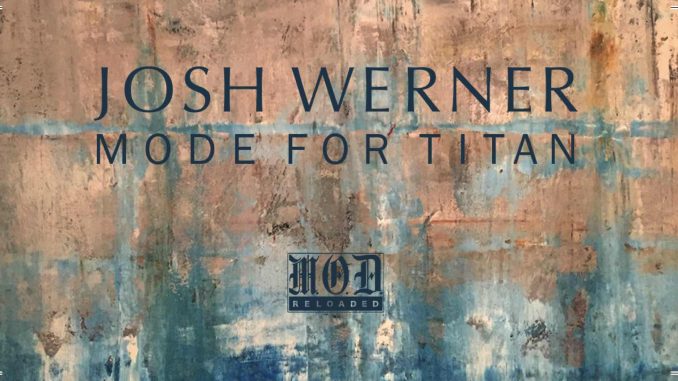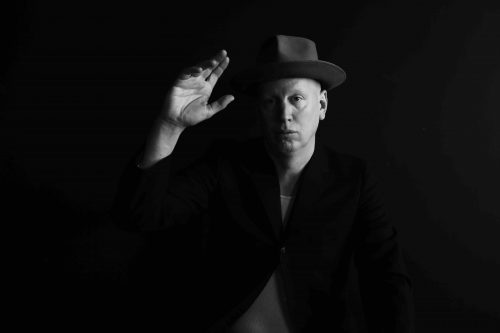 American bassist and experimental dreamweaver Josh Werner presents  his album 'Mode For Titan', a debut offering that is grounded in minimalist beauty and co-produced by legendary American bassist / producer Bill \ Laswell. This stunning collection of tracks is being released via Laswell's \ label M.O.D. Reloaded, previewed by the grounding and pulsating  track 'Traversal'.
'Mode For Titan' proves that the bass is a melodic and ambient force in its own right. Writing on and for the bass, Josh Werner explores new dimensions of composition and improvisation, and effortlessly moves through sonic textures, all without a conventional rhythm section. Here, Werner explores novel instrumental territory, including the sitar bass, seven-string and fretless bass.

Producer Bill Laswell's production endows this sonic journey with a vast sense of space, painted in a ray of colors as boundless as the producer's own palette.
A seasoned composer, performer and abstract painter, Werner has made quite a name for himself working in a variety of styles, most notably in dub, experimental rock, hip hop and jazz. His work with Ghostface Killer, CocoRosie, Lee "Scratch" Perry, Cibo Matto, PopCaan, James Brandon Lewis, Matisyahu, Sly and Robbie, Wu Tang Clan and TV On The Radio's Tunde Adebimpe has cemented his status as a low-end heavyweight.
"Mode for Titan is a hybrid of improvised performances and meditative compositions, all rendered through Laswell's darkly prismatic sonic eye. Bill and I wanted to make an "all bass" statement, free from the usual suspects of the rhythm section, which could show range and depth of the instrument as a compositional and sonic tool," says Josh Werner. "Bill is a legend, so having him at the helm was an important part of the work, I have complete trust in his navigating skills, and though we are very different as players, he has deeply informed my taste and choices."  
While a wide array of influences is heard on Werner's compositions, it's the introspective creative focus that guides. Simplicity, beauty and space are constant in this journey, and the rich colors of Laswell's sonic translations are the compass.
Raised in Milwaukee, Josh Werner was a private student of Richard Davis. In 1996, he moved to New York and attended the New School for Jazz and Contemporary Music program. His years of recording and performing with top-tier and cutting-edge artists has made an imprint on his identity and place in music history. Werner is also a frequent collaborator of Bill Laswell via such projects as Method Of Defiance and Bass invaders.
Mode For Titan' LP is available on CD and digitally everywhere, including Apple Music, Amazon and Spotify. It can also be obtained directly from the label via Bandcamp.
Keep up with Josh Werner
Website | Facebook | Instagram | Bandcamp | Twitter | Apple Music | Amazon | Spotify | Press contact

Keep up with M.O.D. Reloaded
Website | Bandcamp | Facebook | Soundcloud | Twitter | Instagram