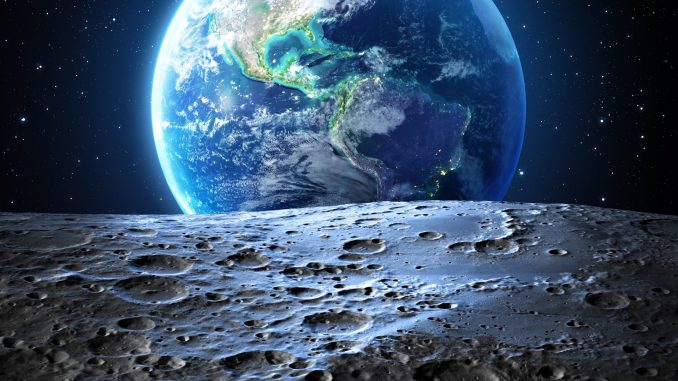 Here is the second playlist for February 2020, get a beer and enjoy loud!!!
A few days ago, the French synthwave duo Minuit Machnine (Hante., and Amandine Stioui) unveiled the official video of 'Pray/ Hunter' that is taken from their last album 'Infrarouge'. Fantastic song, video, record, band, all!!!
About a month ago we presented the solo work of Dari Maksymova as 6TH CROWD. Today, our friend from Kyiv let out another taste of her upcoming EP in April. 'The Day Is Over' nailed us for good!!! 
On February 20, the Swedish indie rock veterans let out the official video of 'Crystal Waves' from their upcoming album 'Radical Innocence'. Glorious indie music from Europe as it was sired in the 90s. Time didn't affect their music at all, and this one is an indie-total-glory!!!
Still in Sweden and let's listen to the first single 'Strangest Thing' from Tiny Fighter's upcoming debut album 'Going Home'. Following last April's 'Tell Me' EP the band now clearly shows their commitment to high flights like the falcons do in the Swedish-indie-skies!!!
Montreal's Boar God band premiered the official video of 'Wreckoning' on February 10. Both the band and their song are a stunning adventure together. Taken from their latest album 'Forma', these artists are putting serious questions on music generally. Just listen closely to their striking achievement and don't look for genres and styles, they are beyond!!!
London's David Cronenberg's Wife (?!) are releasing their new album 'The Ship (Necrologies)' on Friday 27, March 2020. The first single is 'Hannity Comes Home' and it is a thunder of Blues…with post-punk! You will put it on repeat easily, oh yes, you will!!!
Vancouver's garage-psychedelic-rock troopers The Orange Kyte presented  their 'Carousel' album a few months ago. 'Masquerade!' is the opener of the record, has an official video too, and now I am going to play loud the whole record because it rocks seriously with dangers!!!
'Not Your Time' is the first taste from the new album 'A Voyeur Makes No Mark' (releases April 2020) by the Australian outfit NITE FIELDS. In here all is post-punk, in here all is shoegaze, and right in here everything is seemingly coldwave too. But we know the Australian bands very well, yeah!!!
Estonian dream-pop/ shoegaze band Pia Fraus released their latest album 'Empty Parks' about a month ago. The carefully placed tune as track no. 5 is 'Sweet Sunday Snow' and it was the first song from the album that we saw in public. And that song made us positively wonder about the album which finally revealed a shining collection of crafts and tales!!!
I chose 'Latent Lability' from 'Glass Ceiling' album (February 15) by New York's outfit Guinæpig. This is sort of a genre-bending record by a unique electronic craftsman. Smooth sounds, angular sounds, and so progressive on the wings of electro-to-techno/ electronica. A bliss!!!
What you are about to watch was filmed at The MAC, Belfast, in July 2019, within TONN Liveworks. The song is 'En Écho' from Me and a Box new album 'Horizon Perdu', released on January 25 this year. High-end, and Class-A music under the almost coldwave wing. O-u-t-s-t-a-n-d-i-n-g!!!
Athens-based, GR, Innerspeaker acidic-indie-dancedelia outfit premiered the second single 'You're Not Alone' from 'Into The Voodoo Lab' LP that is slated for release late March 2020. This/ Is/ A-veeery/ Cool/ Tune!!!
Still in the capital of the dying old world, Athens, GR, with METAMAN. Taken from his debut album 'IRINA', the official video of 'ATHENS 232' is a ride above our city. The music is all eletronic with hints of circumstantial trip-hop flashes and a good dose from the avant-garde experimental caddy. Almost everything is analog, and all is imposing!!!
Last one from my wicked neighborhood , Athens, comes from Mech_nimal and their latest album 'Crux'. An album with unexpected twists and thrills which was stuningly accepted overseas. Some ears abroad are carefully listening to the dying old world's clamor, and that's nice. 'Scavengers' is another nail on our cross, unhappily not the last one as we still pulsate!!!
'Mothersun', is the first taste from a new upcoming album in March by Istanbul-based darkwave electronic pixie Bewitched As Dark. It is as usual impossible to predict the sounding of any of her new albums, but according to what she just revealed it is going to be 'outrageous again', yeah!!!
L.A.-based Mortal Boy is in the works of his new album 'Chronoception' which will be released "sometime in the year when the stars are aligned." 'Angels With Dirty Souls' will be in the album and it all sounds like it is going to be sweet and a fatal darkwave release!!!
And still in L.A., here is a brand new outfit under the name The Sea At Midnight, with only two sigles so far. I chose 'Melancholia' as it is the artists' noblesse tribute toward the old-firm darkwave. Everything in here is originated by these 5 albums which you know them so well. Check it out and listen to the other track too which you may easily find!!!
This is the new single 'She' by Clan Of Xymox. What else can I write for such a legendary name? Nothing at all, Xymox rule the game!!!
'I Am The Weapon' is taken from UK's Def Robot epic album 'You Will Not Be Discovered' which was released January 3rd. Indie, alternative rock, and rock n' roll music not for the masses, but for those who have the heart for it, turn it loud!!!
Last, oldies but goldies with a song form 'Music For The Masses'!!!
Have a nice weekend PPL, cheers to all!!!
Mike D.