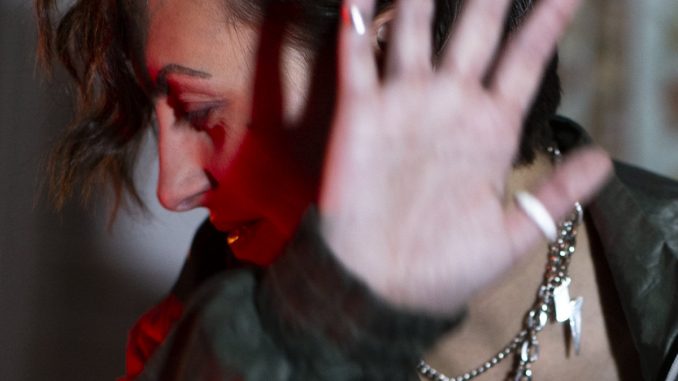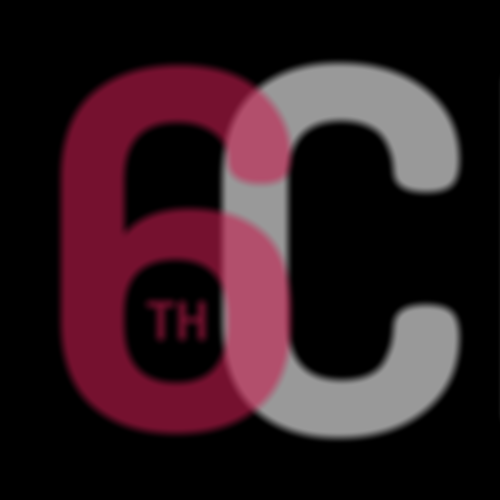 Kyiv's techno community is called Modular UA and there Dari Maksymova imagined her new artistic and musical standpoint, thus was born her solo outfit 6TH CROWD. As true as is this, it is also very impressive and a  distinctive turn in her soundings. 
You see, Maksymova used to front the Ukranian darkgaze/ noir-garage rock band On The Wane who simply won the world with their last album 'Schism' back in 2017. Frontwoman Maksymova was in charge of the bass, synths, and on lead vocals. A true and a dedicated rocker with a purpose! I must give you something as an example to enter a bit into her sonic world, listen to this loud, please!
And now let me start with the story.  As a kid, Dari was obsessed with dance and dreamed of becoming a choreographer. It never happened but the inner connection between rhythm and body never disappeared. Much later (in 2018), as a bass player, she took a part in a dance and music program in Germany and that kid, obsessed with dance, woke up. Dari attended legendary dancefloors where Thomas P. Heckmann and Regis were playing and discovered a wonderful new world of polyrhythms and textures. After the band disbanded, she took an intensive course in electronic music production, run by Kyiv's techno community Modular UA.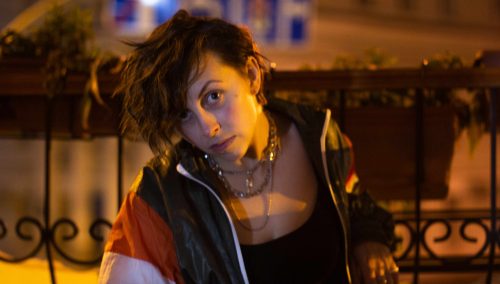 On December 20, 2019, Dari Maksymova self released her first solo sonic bullet under her moniker 6TH CROWD. In her first attempt to introduce herself again she released the lead single from her forthcoming EP, anticipated for early 2020. Here, Maksymova sounds like an already electro to techno music veteran. And if this is the only first sample from the 6TH CROWD universe, I cannot even dare to imagine the sequel. The song is entitled 'Самозванцы (Samozvantsiy)' and it is all an original and an outstanding underground electrotechno marvel. Everything in here sounds fresh, cosmic, and boundless. I tried so hard to find the previous Daria in this track that almost at the second hearing of the track I somehow felt On The Wane's former frontwoman stare at me through my loudspeakers. Yeah, it's her with new machines toward new horizons. It didn't bother me at all that she sings in Ukranian language. After all, the underground electronic music is a global language conceivable by many and beyond borders.
"I was thinking about superhero culture because that's sort of a big thing right now right? At this moment we're so obsessed with superheroes" says 6TH Crowd and adds "that got me thinking about how we kind of do that in our own lives anyway – except it's the other way around. The opposite…on the dancefloor, it's different though. When you see people moving to music, it's like seeing people take off that costume that the "real" world wants us to wear, and we get to be the superhero that's been under the surface the whole time." 
And yes, I expect an outburst EP by her in early 2020 but for the time being, I am joining the dancefloor with the 6TH CROWD, come along!!!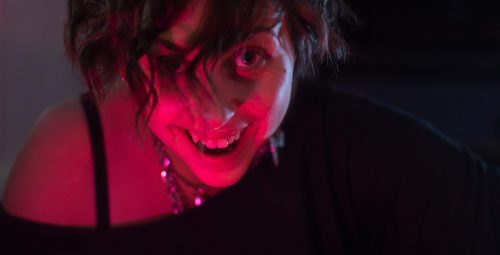 Keep Up With 6TH CROWD
Written by Mike D.